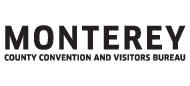 In Monterey County, visitors can experience truly iconic California experiences. From driving on Highway One and witnessing the Big Sur coastline to shopping in the unique boutiques on Cannery Row, this destination has something special for everyone. To keep the experience fresh, the Monterey County Convention and Visitors Bureau (CVB) decided to collaborate on building a new version of their website with simpleview to showcase the wonder and versatility of the region to a worldwide audience.
The CVB's website includes new design work from our creative department, a full content migration to ensure all older links translated over to the new build, as well as a new customer relationship management (CRM) system and content management system (CMS).
As this portion of California offers some of the most breathtaking scenery in the United States, the CVB had collected hundreds of photos of its vineyards, beaches and golf courses. Therefore, our creative team used that photography as the main backdrops for the site, allowing visitors to immediately see Monterey County's beauty without having to do much searching. Each shot is listed by location and one can scroll through the photo library by clicking any of the dots in the description area. 
This concept of using the bureau's extensive photo library also translates to all portions of the site, as the CVB staff can easily switch out photos for interior page headers and backgrounds. Regardless of which page somebody lands on, it is nearly impossible to escape the splendor of Monterey with this approach. 
As Monterey County takes up a large area, the weather in Salinas can be very different than in Pebble Beach. That's why we built a county-wide weather dropdown, allowing visitors to easily see what the conditions will be at any point of the county and on any page they happen to have landed on.  
While there are many other features on the site, we'll leave some of those for you to discover. Take some time to check out Monterey County CVB's new site and learn more about the region's events, attractions and scenic vistas.