In 2018, more than 768 million vacation days went unused. In fact, more than half of working Americans reported having leftover vacation days at the end of the year.
You might think that they're choosing not to take vacation days because they're "too busy at work." But more often than not, it just comes down to a lack of planning. Studies show that Americans who plan their vacation time in advance are 26 percent more likely to use that time to travel than non-planners. 
We hope that you'll save the date to #PlanForVacation on January 28, 2020.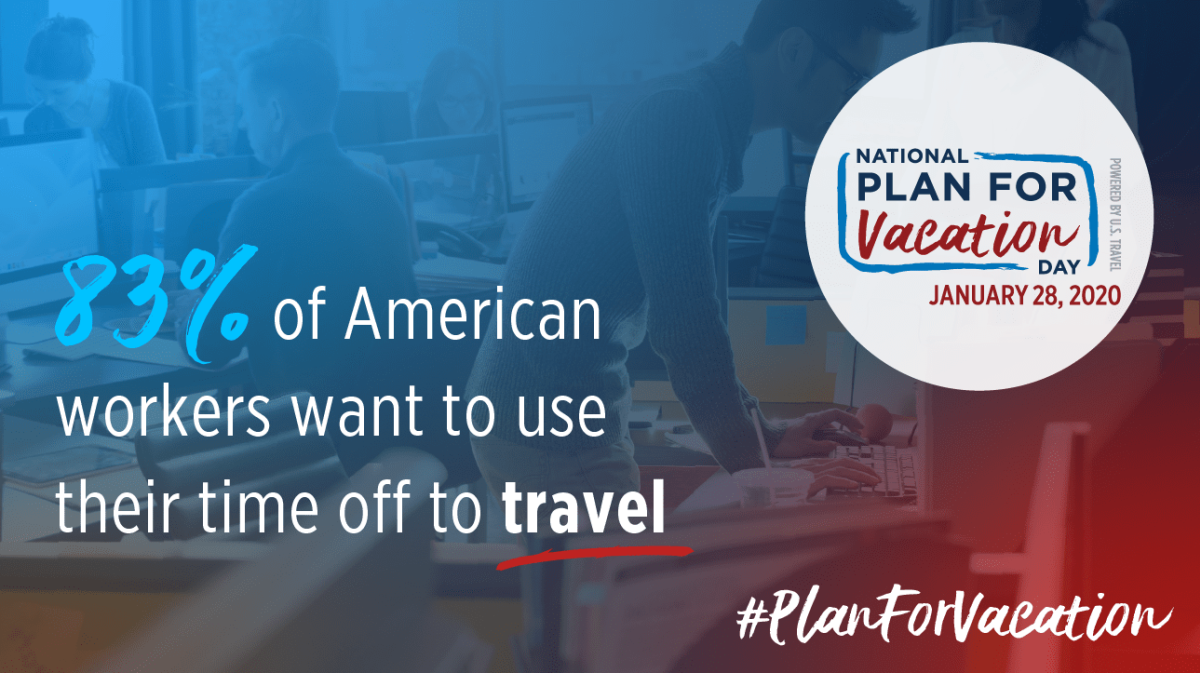 Vacation is essential to strengthening personal relationships, inspiring creative thinking, improving professional performance and promoting better health. And employees who take days off have been shown to be happier, more productive and more efficient at work.
That's why we're passionate about helping DMOs connect travelers with their perfect destination. With more than 900 DMOs using our products and services to tell their stories, we know how many great destinations exist in the country and across the world. For every New York City, there's a small, quaint town with a historic tradition that's perfect for your next vacation!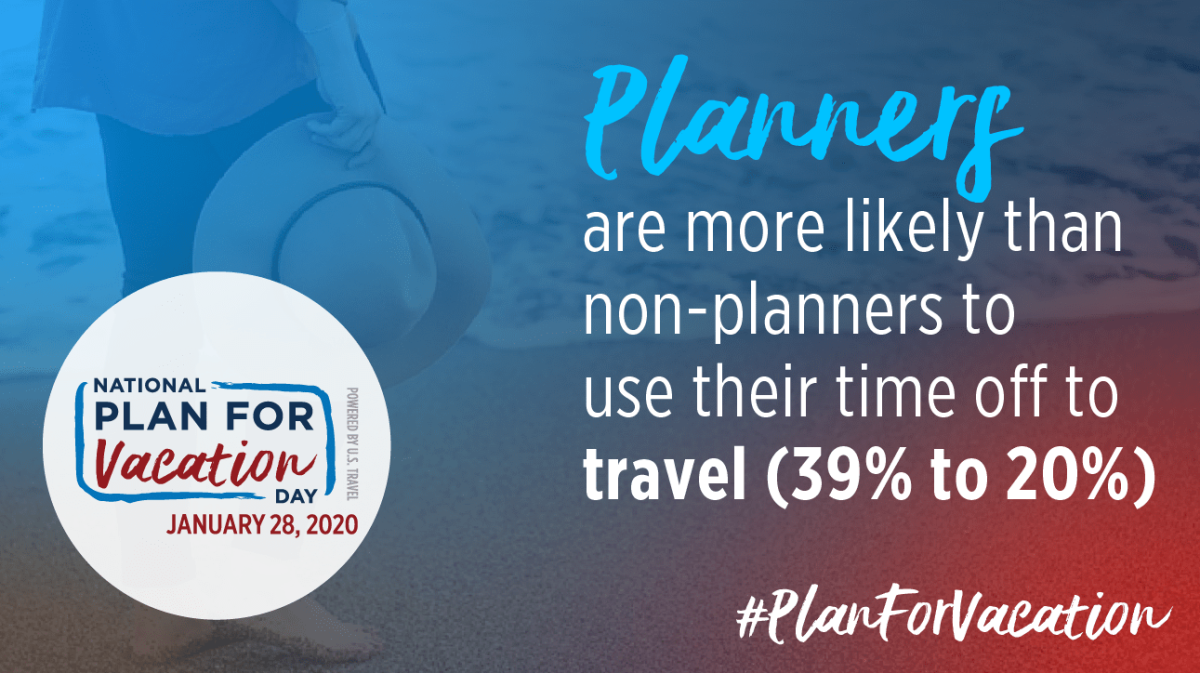 To get started, follow these three easy steps:
Confirm your benefits: Contact your manager or Human Resources team to check how many vacation days you have.
Plan your time off: Use the U.S. Travel's vacation planning tool to easily visualize your days off. Be sure to check out your destination's website and social media to see all they have to offer!
Share your plan with your manager: Ask for your days off as soon as possible, so you can start finalizing your travel plans.
Happy planning!