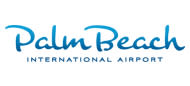 It's only right that the prestigious Palm Beach International Airport gives travelers an experiential website that invites them to Palm Beach County. We partnered with PBIA to redesign their website with a new logo, dynamic listings, easy to use widgets and much more - take a look!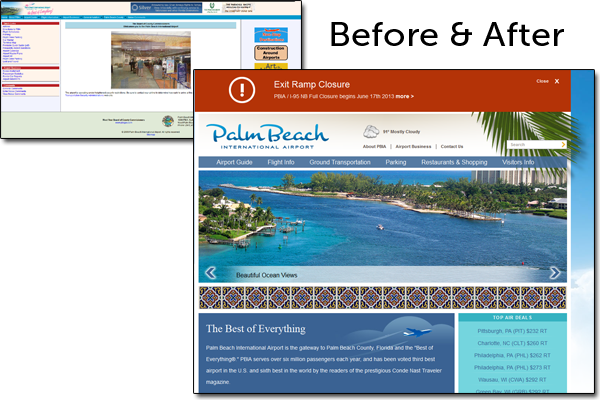 First, the PBIA added an Alert Bar option so they can instantaneously inform visitors of vital information in a moment's notice. The Alert Bar is easily editable, PBIA can advertise upcoming events and travel deals, or turn the bar off and remove it from the website completely.

Next, visitors are immediately drawn to the beautiful and alluring images in the rotating header. The PBIA header highlights the $7.5 million renovations of the 560,000 square foot terminal by showcasing breathtaking ocean views, the airport putting green, spa and more. The header images are easily changed at any time through the Simpleview Content Management System.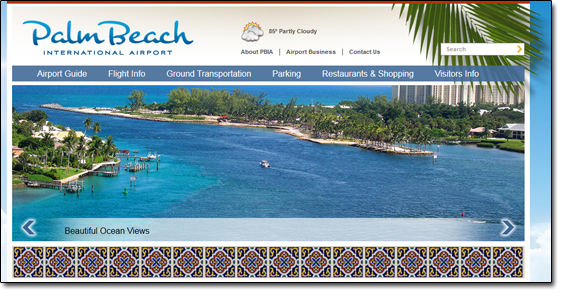 Palm Beach International Airport told us they wanted a way to better list the several dining and shopping options within the airport. Our team responded by creating an interactive listing page that is user-friendly and provides travelers the option to filter listings by airport area, shopping or dining, and via keywords.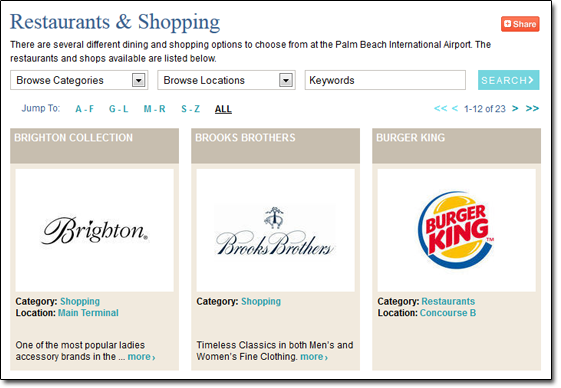 According to the 2012 Traveler's Road to Decision Study, 61% of business travelers and 50% of leisure travelers search airport websites when planning a trip. Palm Beach International Airport responded by asking for a fuss-free widget to help motivate and inform these travelers. So we added a dynamic widget feed from Airfare Watchdog. Now the website is automatically updated with the best airfare deals from an array of locations within the United States.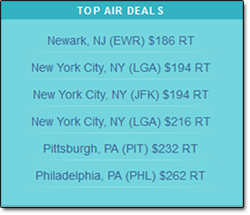 We also created other website widgets that allow PBIA to alter their photo gallery, upcoming events, and news articles with convenience and speed.
Palm Beach International Airport serves over 6 million passengers a year and was voted it the 3rd best airport in the US and 6th in the world by Condé Nast Traveler. Congratulations and thanks for partnering with us to help showcase this user-friendly, congestion-free, comfortable yet modern airport!