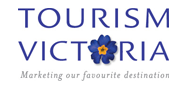 Tourism Victoria wanted to redesign their entire website and better highlight its rich history and contemporary attractions, hotels and restaurants. Their staff felt the previous site's color scheme was very neutral and did not reflect the destination marketing organization's (DMO) marketing campaigns, collateral or even help provide an accurate depiction of the Canadian city's culture.
The Tourism Victoria staff reached out to Simpleview to develop a new look and feel for the site, as well as incorporate our customer relationship management (CRM) system and content management system (CMS). With Simpleview CRM, the DMO can easily share information within the organization and with their members and partners. Likewise, our CMS lets staff members update their site with fresh content, regardless of how tech-savvy they may or may not be.
Robert Gialloreto, President and CEO of Tourism Victoria, wanted the new site to focus on the visitor and to ensure they could easily find the information they needed about the destination. He personally tested the user interface and navigation to see how easy the overall site is to use.
"At Tourism Victoria, we went through a thorough internal assessment process with our web presence and it was clear that Simpleview was the best company to develop and deliver what we needed," said Gialloreto. "Our site will represent our amazingly diverse destination with transparency and energy to our millions of visitors and potential visitors throughout the world."
New Features
Victoria is known as the City of Gardens. Flowers continually bloom across the city throughout the year, filling the streets with colorful daffodils and crocuses. Therefore, our creative department found unique ways to incorporate floral designs with other colors associated with the city, such as royal purple. This includes a continually rotating logo header with a new flower falling into place as visitors review the site.
Our creative team also weaved in the DMO's amazing photography collection at every opportunity, but wanted to emphasize people rather than scenic vistas by themselves. By reviewing the site's pages, you will notice that pictures have people enjoying the city against the backdrop of the Olympic Mountains or the Pacific Ocean.
Additionally, Tourism Victoria took advantage of our revenue generation division - the Destination Travel Network - to incorporate advertising on their site. This new opportunity allows members and partners to advertise their upcoming events and specials on the DMO site, attracting leisure travelers and getting additional exposure in a reputable space. This includes offering space in their homepage's rotating header, display advertising banners and other placement sections.
Together with Tourism Victoria, we have developed a website that truly emphasizes this island destination's beauty and liveliness. Check out the new version of tourismvictoria.com and consider visiting this amazing section of British Columbia for your next vacation!