Located "In the Heart of it All," Indiana's second-largest city offers engaging attractions for all ages. Explore Fort Wayne's Children's Zoo, one of Top Ten in the country, or check out Parkview Field, the #1 Minor League Baseball stadium in the US. Fort Wayne's attractions are not only award winning, but are also fun for the whole family!
Visit Fort Wayne's new website is highly aesthetic and simply yet elegantly features all the location has to offer. A few features stick out from this project.
Most notable to new visitors, the redesigned Visit Fort Wayne website is now responsive, optimized across all devices including mobile phones and tablets.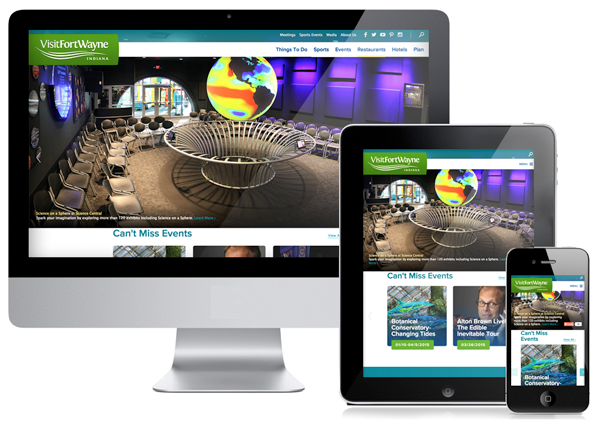 The new GEO location feature allows visitors to sort listings; attractions, shopping, dining, etc. by the proximity to their location. This more easily guides you to the right activity in your area, sorted by their location to you.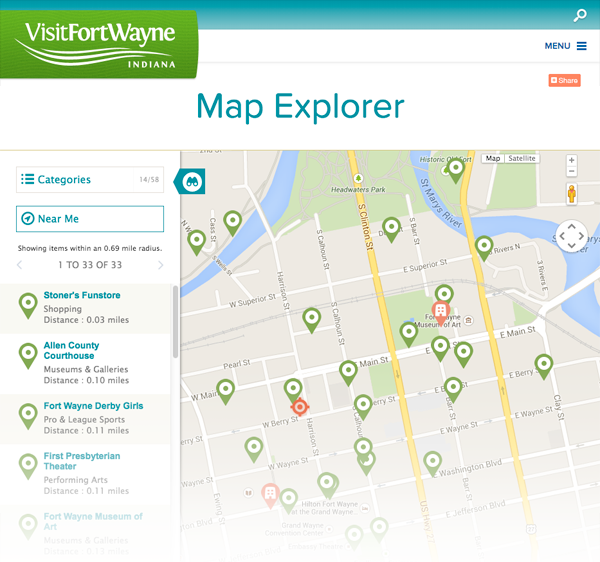 Fort Wayne is not known as "In the Heart of it All" for nothing! To better illustrate that, a map on the homepage shows its vicinity to numerous nearby neighbors, making it an ideal stop along any roadtrip.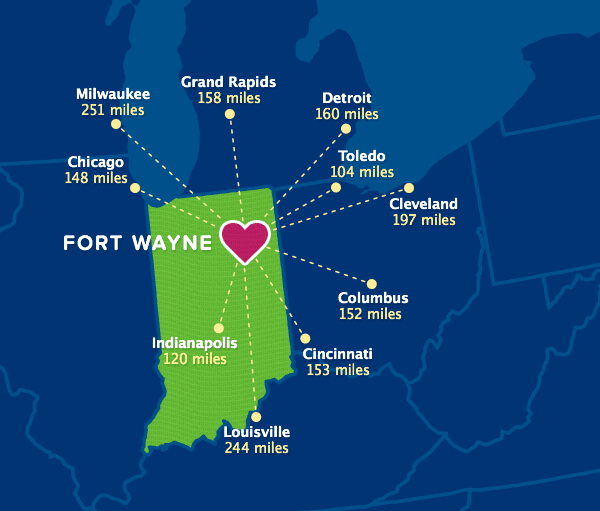 Fort Wayne's design is easy to navigate and beautiful to look at, presenting all there is to offer "In the Heart of it All." To check out these new features and so many more visit www.visitfortwayne.com.