Ma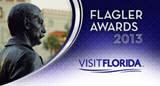 ny Simpleview Florida-based DMO clients received 2013 Flagler Awards during the 46th Annual Florida Governor's Conference on Tourism  at the Loews Royal Pacific Resort in Orlando.
The "Henry" awards are named for Henry Flagler, the late 19th- and early 20th-century railroad and hotel magnate whom is considered the grandfather of Florida's tourism industry.
The Florida-based DMOs efforts to maintain and improve Florida's position as a popular travel destination were acknowledged in a variety of categories.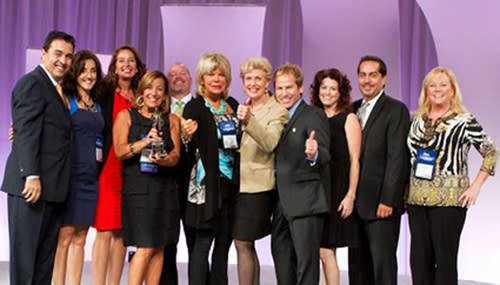 Greater Fort Lauderdale Convention & Visitors Bureau:
Best of Show for Marketing Budgets Over $1 million - Hello Sunny
The Henry for Creativity in Public Relations- Goodbye Chilly, Hello Sunny
Internet Advertising Silver Award - Hello Sunny Marketing App-like Ad
Mixed Media Silver Award - Hello Sunny
The Henry for Mobile Marketing- Fork Lauderdale Dining App
The Henry for Niche Marketing- Hello Sunny Campaign - LGBT
Out-of-Home Silver Award - London Taxi Wrap
Print Advertising Silver Award - Hello Sunny / Meet Sunny
The Henry for Consumer Resource/Promotional Material - Hello Sunny Vacation Playbook
The Henry for Trade Resource/Promotional Material- Greater Fort Lauderdale Office of Film & Entertainment Sizzle Reel
The Henry for Television Advertising- :30 Hello Sunny TV
The Henry for Tourism Advocacy- Hello Sunny Marketing Plan
Palm Beach County Convention and Visitors Bureau:
The Henry for Special Event - Rock the Vote in The Palm Beaches and Boca Raton
Tourism Advocacy Bronze Award - Travel Rally Day
Visit Orlando:
Creativity in Public Relations Bronze Award - Orlando Makes the World Smile on World Smile Day
Direct Marketing Silver Award - 2012 Direct Marketing Brochure
Television Advertising Bronze Award - Mass Exodus
Lee County Visitor & Convention Bureau:
Creativity in Public Relations Silver Award - Shellabration, 75th Annual Shell Fair & Show
Panama City Beach CVB:
Direct Marketing Bronze Award - St. Louis to Panama City Beach Email Blast
Visit St. Pete/Clearwater:
Mixed Media Campaign Bronze Award - Pow Wow 2012