The Contributor Upload Portal allows members, partners, photographers, agencies or other external users to upload content to your library without having full administrative access. Many of our clients are successfully using this feature to streamline workflows and save time from obtaining files from various sources, then uploading them to the platform.
It can all be done in one place! Here's how it works:
Contributor Users
Contributors can view, download and upload assets, but do not have access to any other administrator functions. These users have a special Access Group called 'Contributor'. You can also assign these users to another group so they have access to files in your library.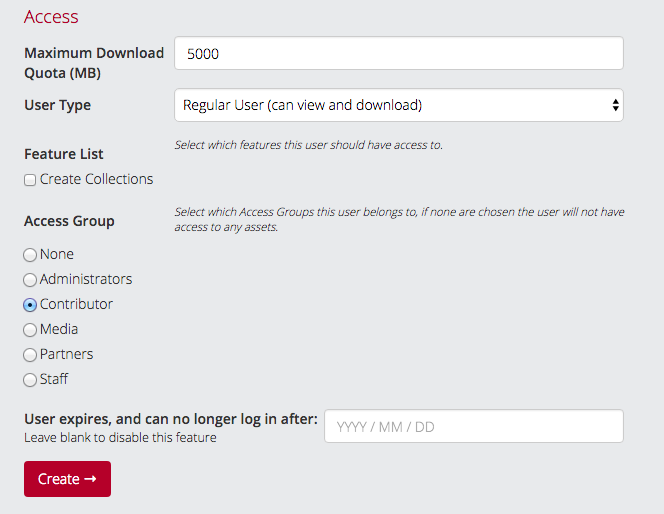 Reviewing/Approving Contributor Uploads
When a Contributor uploads an asset, an email will be sent to all or one Administrator advising that an asset has been uploaded for approval. The Contributor will have the option to enter metadata upon upload (Title, Description, Keywords, Credit and Use Information).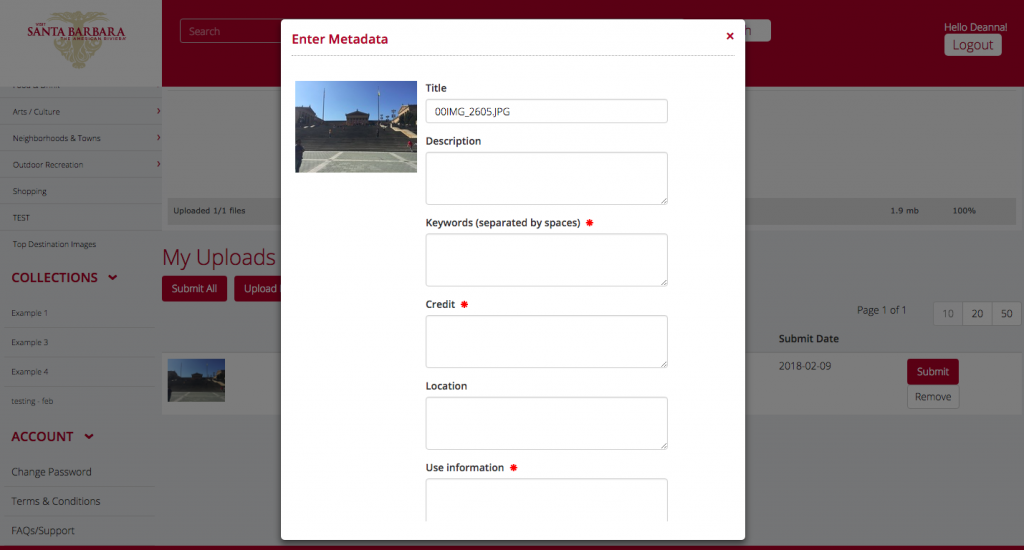 The Contributor will be notified that the asset(s) have been submitted for approval.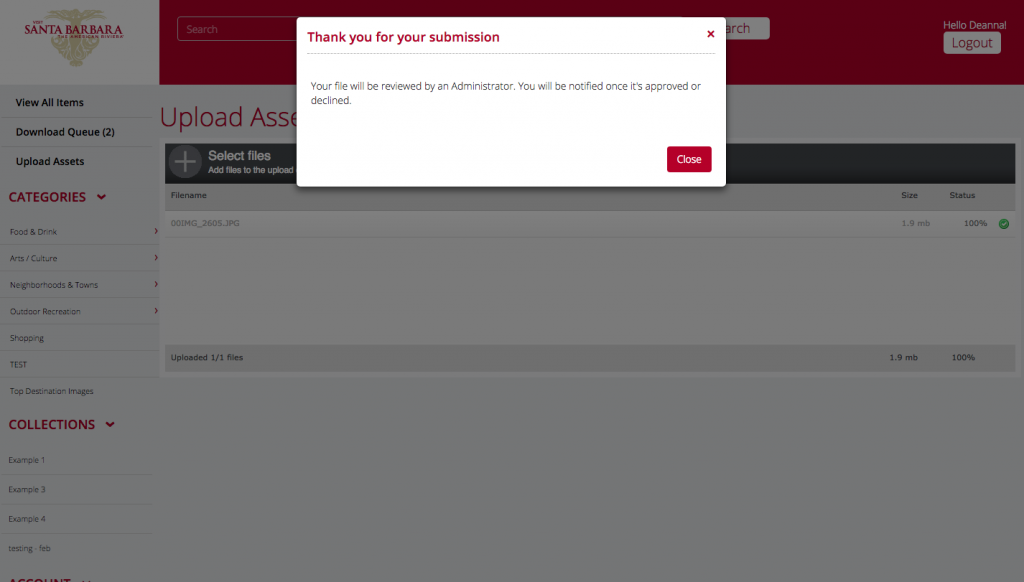 Administrators can login to the platform and access the ACCOUNT>User Uploads section to see the submitted assets. Click 'View/Edit Metadata' to see if the Contributor added any metadata or to edit the metadata.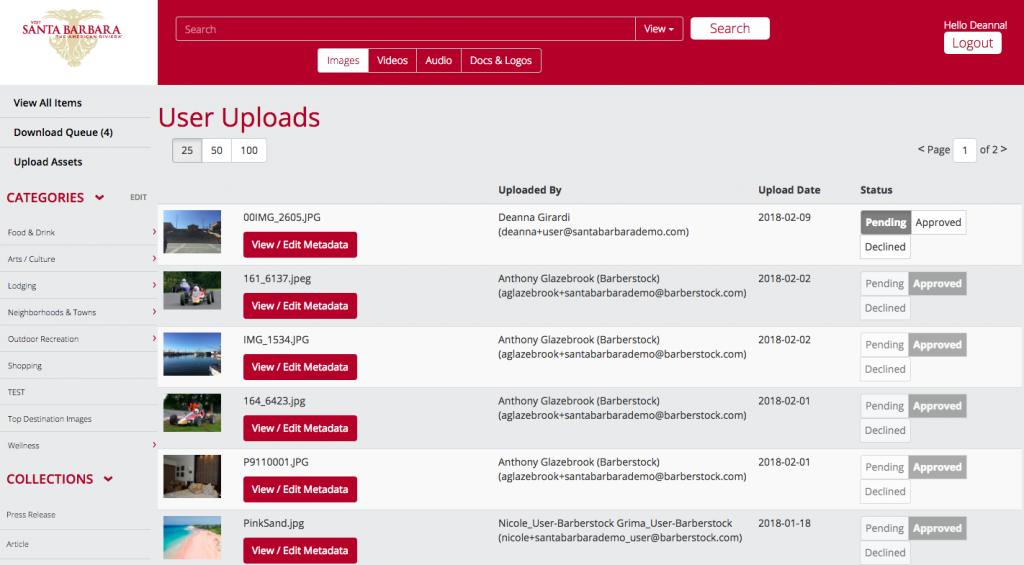 If declined, the Contributor will be automatically notified that the asset has not been approved. The assets will not be added to your library.
If approved, the Contributor will be automatically notified that the asset has been approved. The asset will automatically be processed into the various file types and sizes and added to your library with the applied metadata.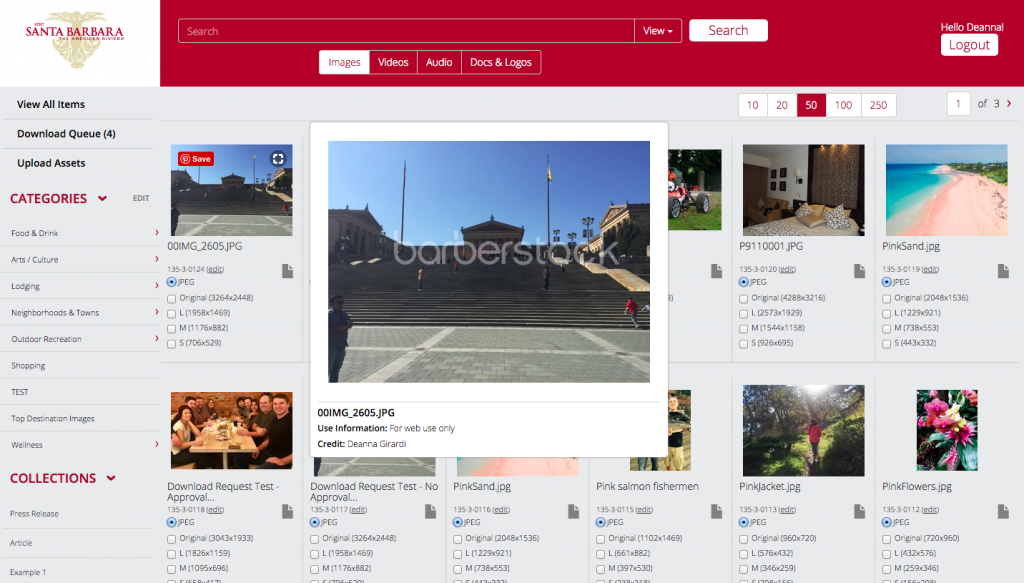 Want to learn more about this feature or start using it now? Get in touch with your Account Representative!