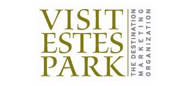 Estes Park, Colorado is the base camp for amazing adventures in Rocky Mountain National Park - exploring the Colorado Rockies, savoring western cuisine, camping under the stars and more. Whether you are planning a romantic weekend getaway or the family vacation of a lifetime, Estes Park has the events, lodging and activities to create the perfect escape from the everyday.
To help market the best of this scenic and lively destination, Visit Estes Park decided to refresh their entire Web presence and collaborated with us on the project. This endeavor included several elements, including centralizing their internal data into Simpleview CRM and updating their website and mobile site with a fresh look from our creative team.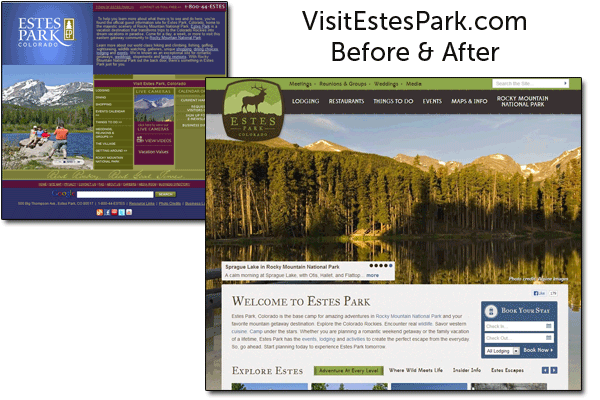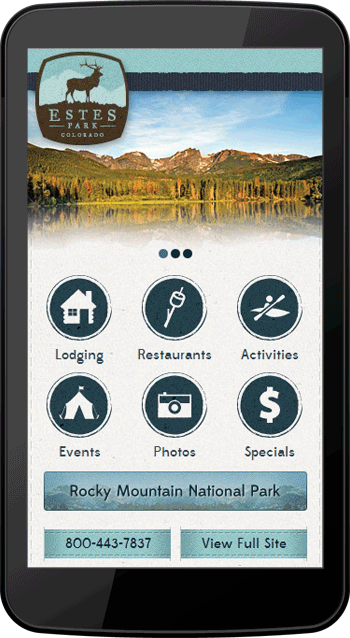 Visit Estes Park chose to use their refreshed sites to display advertising from their partners, such as shuttle services and cabin rental companies. With help from our Destination Travel Network division to reach out to these local businesses, these placements are beneficial for visitors to plan their trips, whether for leisure or business. Moreover, the DMO now has a new revenue stream to use for future marketing efforts.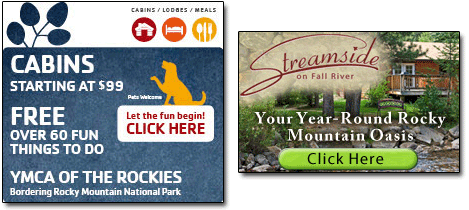 our Search Engine Marketing team is helping to optimize the site content for attracting visitors and speeding up the time it takes to make any conversions, such as requesting visitor guides or booking a hotel room.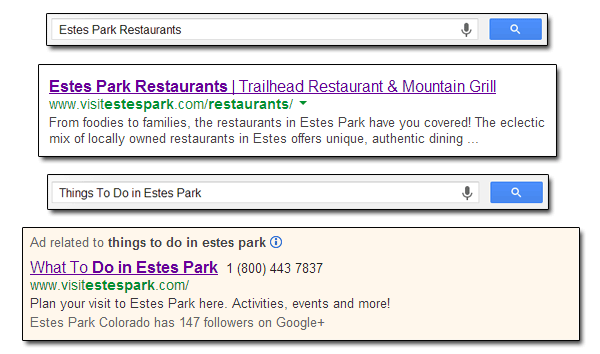 Whether your idea of adventure is taking a scenic stroll around Sprague Lake, riding a bike down Trail Ridge Road or a wild day of ice climbing, Estes Park has got you covered. And with the new VisitEstesPark.com, learning about all of these activities is a snap. So, stop by the site and check out all this Rocky Mountain destination has to offer.