From thrills to tranquility, Kissimmee offers leisure and business travelers it all, turning their visits into experiences that last a lifetime.  This Central Florida destination's year-round warm weather, dining options and proximity to world-famous theme parks such as the Walt Disney World Resort makes it a vacation favorite that is full of possibilities.
To help market this gateway of fun, Experience Kissimmee - the tourism marketing arm of Osceola County, Florida - began working with our team to offer a clean, vibrant new design on ExperienceKissimmee.com, placing an emphasis on ease of use and interactivity for users. This included developing easy ways for the staff to manage their site's content with Simpleview CMS, while being able to access all their internal data in our cloud-based database system - Simpleview CRM.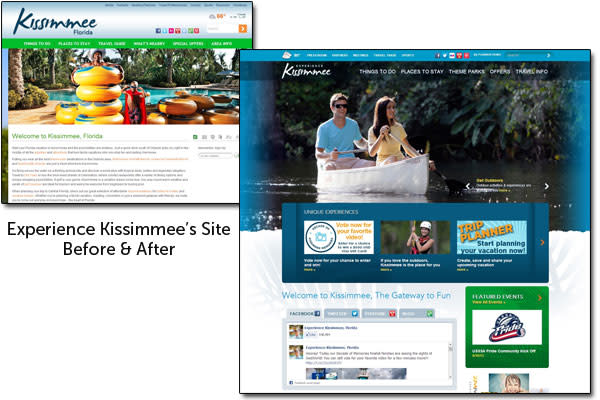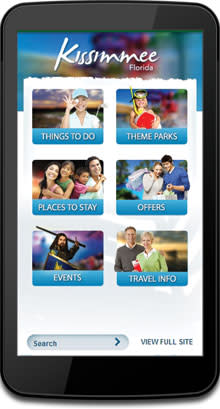 the interactive Trip Planner tool. This enables visitors to create a personal itinerary of all of the experiences the Orlando and Kissimmee area has to offer. As they navigate through the site, users add accommodations, attractions, dining options and more to a personal trip planner. Then, they drag and drop items from selected interests and add them a day planner where they may sort activities in the order they want to visit each day. From there, they can save, edit, share and print the itinerary.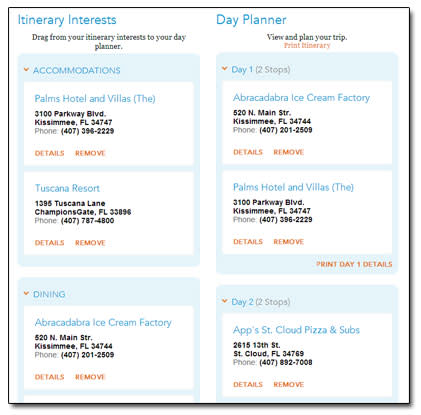 our Destination Travel Network division, providing their partners with targeted advertising opportunities on the site. This allows visitors to connect directly with local hotels, restaurants and attractions, and subsequently, these placements contribute to a new revenue stream for the organization that they can use for future marketing efforts.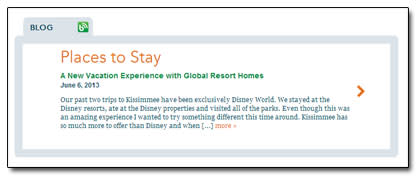 http://www.experiencekissimmee.com/