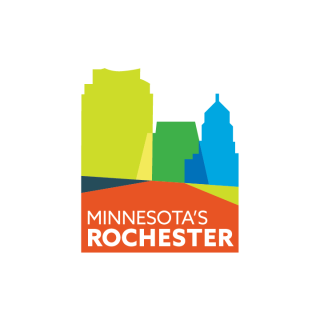 The Simpleview team recently completed a three-month app promotion campaign from October to December 2019 to promote the newly launched "When in Rochester, MN" app.
Consistently rated as one of the best cities to live in the United States, Rochester, Minnesota is an excellent place to visit. To help promote tourism, the team at Experience Rochester developed an app to help visitors plan their stay. Knowing the upcoming app launch needed to be promoted properly to achieve their goals, the CVB came to Simpleview for help.
To promote the app, we created a cross-functional team to discuss the best digital strategy and outline the structure of the promotion, which led to a clear campaign design process. 
First, we leveraged the CMS and experience design teams to create a custom landing page that outlined the benefits of the app, including clear 'click-to-download' buttons that redirected users to their corresponding app stores, as well as QR codes to track users who came to the landing page from printed media and digital ad sources. 
Our SEO team then optimized the page to help boost organic traffic. Additionally, they also optimized the app store experience in an effort to rank higher when users searched for related terms on the iOS App Store and Google Play. (If you search for "Rochester" in the app store, the When in Rochester MN app is still one of the top results amongst the various options.)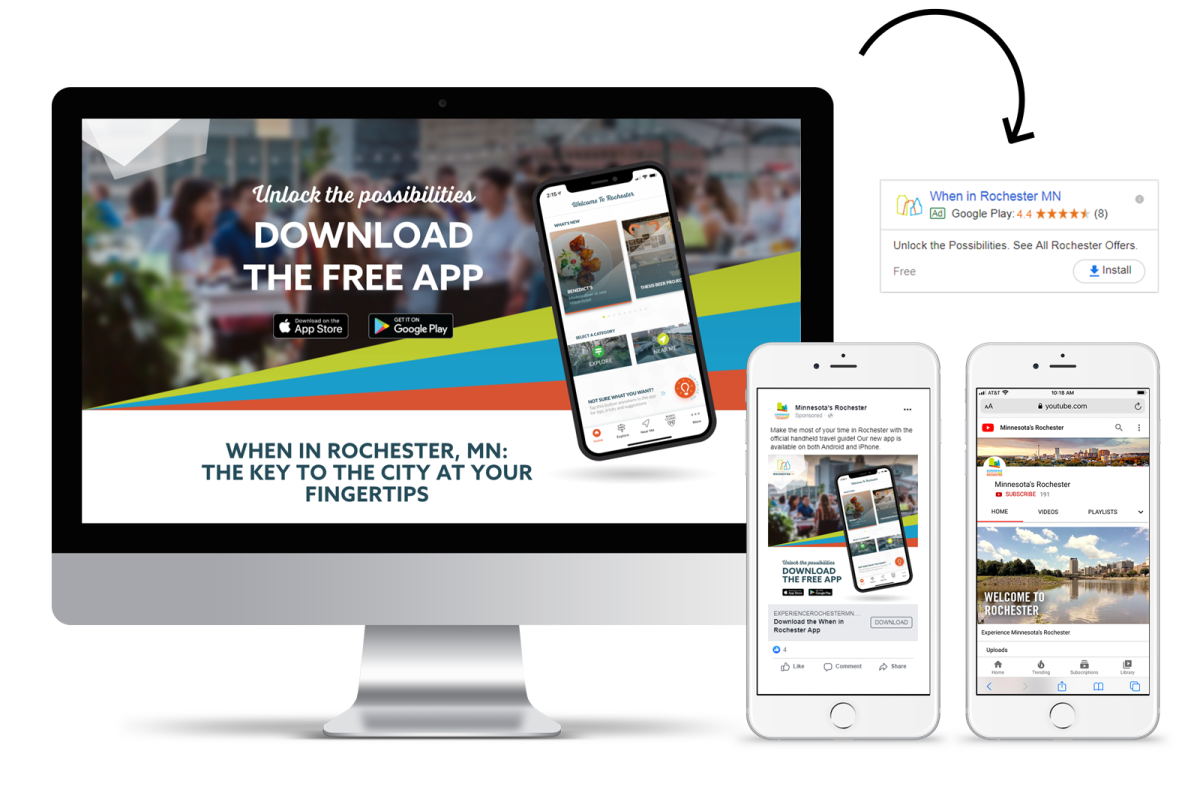 Paid media further amplified the app through a cross-channel mix of Google Universal App Campaigns, Apple Search Ads, and remarketing via Google Display Ads and Facebook Newsfeed ads. 
This multi-pronged approach reached a variety of users, including those who were not yet aware of the new app as well as those who were already familiar with the destination and were actively researching. Additionally, retargeting ads were created across Google and Facebook to bring previous website visitors back to the landing page to convince them to download the app. 
The three-month campaign ran from October to December 2019 and saw tremendous results: 
7,500 App Installs from Campaign (out of 7,900 total installs during this time)
$2.20 Cost per App Install from Google promotion
More than 3,000 landing page sessions
More than 1,000 landing page clicks to the Apple and Google stores
To learn more about how an app promotion campaign could benefit your destination, reach out to our experts.