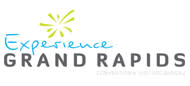 Experience Grand Rapids - the official destination marketing organization for Grand Rapids, MI - has received a Diamond Award for its e-newsletter from the Michigan Society of Association Executives (MSAE) at the 11th Annual Diamond Awards program.
"Receiving a Diamond Award is a strong testament to our efforts in continuing to market Grand Rapids," said Doug Small, president of Experience Grand Rapids in the bureau's official statement.
Launched in 2011, the Rapid Exchange e-newsletter engages the DMO's community members and partners on organization highlights.  It includes a monthly update from Small, a review of the recent sales and marketing initiatives, updates from the West Michigan Sports Commission and more.
The Rapid Exchange is built with their Simpleview CMS Newsletter Module, which allows Experience Grand Rapids' staff to easily design a new edition each month and provide archives to past issues on their website. They have also integrated the module with their customer relationship management system - Simpleview CRM - and their ExactTarget e-mail management system to make list creation and distribution a breeze.
A total of 46 entries competed in 11 categories with two budget divisions for the MSAE Diamond Awards. Entries were carefully reviewed and judged by a panel of established association leaders, specialists and professionals within each category. The judges' scores were averaged and the entry with the best score earned a Diamond Award in their respective category.  
We are extremely proud of Experience Grand Rapids' successes. They are an excellent example of a forward-thinking DMO and we are excited to work with them on future outreach initiatives.