The Special Alerts Module within the Simpleview CMS is a feature that allows users to easily alert website visitors with pop-up messages across their website. Previously, we've seen DMOs use the module for weather-related alerts, particularly in the wake of Hurricane Harvey.
Recently, the team at Experience Bryan College Station (BCS) utilized the module when they found themselves in a unique situation after the passing of President George H.W. Bush. As a second home to Bush family, and home of the George H.W. Bush Presidential Library Center, the Bryan-College Station (TX) area was particularly affected by the former president's passing.
In planning for the unfortunate event, the Experience BCS team needed to be prepared to quickly and efficiently communicate with audiences all over the country. Luckily, they knew that hundreds of people were likely to visit the Experience BCS website in their search for details regarding the funeral services of President Bush. They decided to use the Special Alerts Module to create an alert that would give users the option to redirect from their website to the Presidential Library website.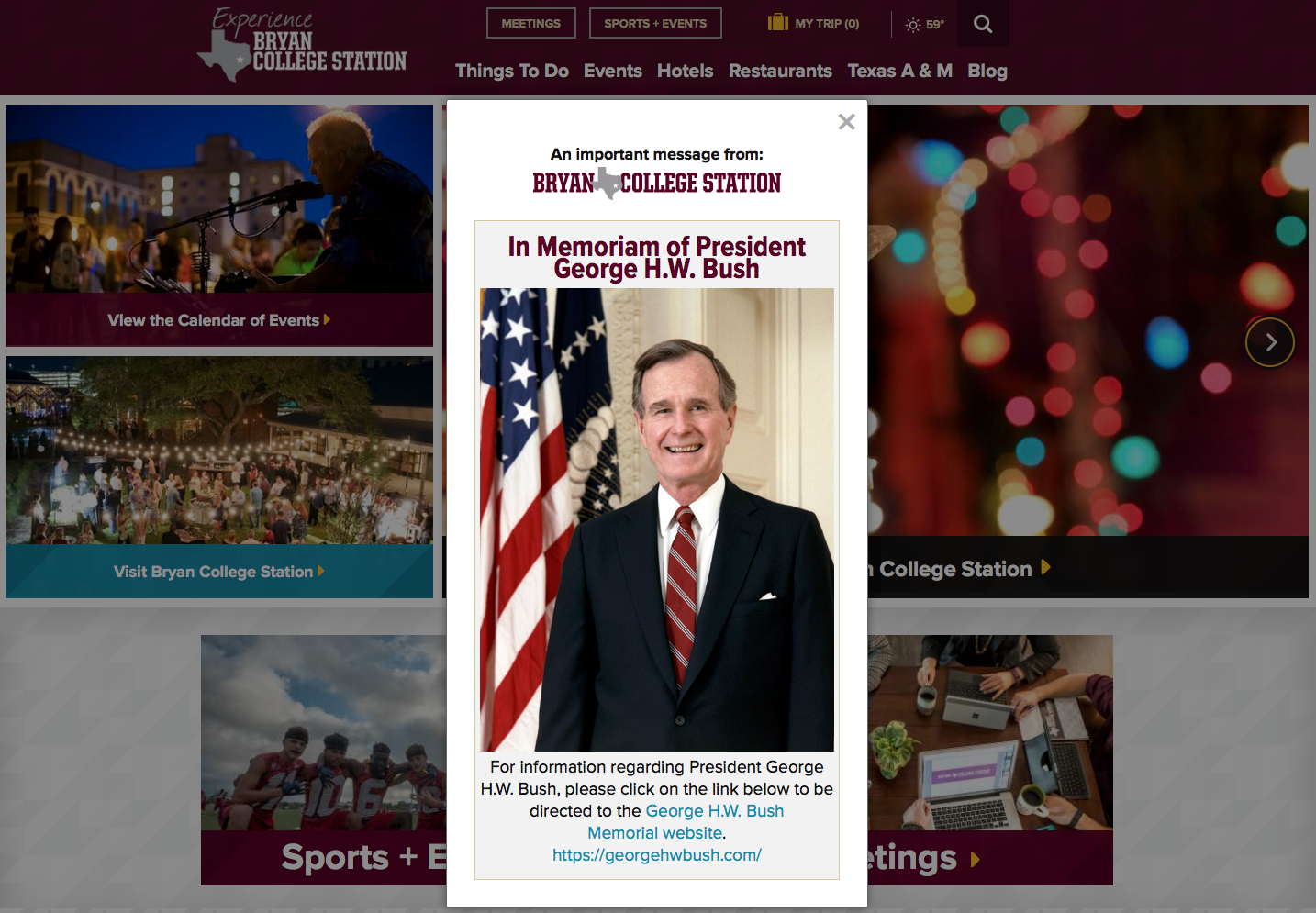 "No matter what landing page their browser may have chosen to send them to on our site, the alert was still shown as soon as they visited the page," said Madeleine Russell, Experience BCS Marketing Manager.
In doing so, users who came to the site in search of details on the president's services were able to quickly locate and access the information they were looking for. Click the link below to learn more.