During these trying times, destination marketers have been engrossed in shifting their messaging, pausing or delaying campaigns, writing volumes of new content, putting out fires, reinventing themselves and wearing several more hats along the way. Let's face it, if you're like me, the list of to-do's right now seems to go on forever. It doesn't mean, however, that we should stop communicating. In fact, one could argue that communication is more important now than ever before. 
One way we are continuing our communication efforts on the digital marketing team is to provide you, our DMO friends, with insights into how COVID-19 is affecting your web traffic. Working with hundreds of DMOs across services such as SEO, CRO and paid search, gives us unique access to industry-specific data. That data can be a powerful tool that, when leveraged properly, can provide destination marketers with the information they need to make better-informed decisions about their marketing efforts.  
Over the last few weeks, our team has been rigorously helping DMOs comb through their analytics, deciphering mountains of data along the way. One question we've been consistently asked is, "How is COVID-19 affecting DMO web traffic?" With that, I'm excited to announce that we've published a new landing page that provides the answer to that very question. We hope that the interactive charts in this resource will provide DMOs with a benchmarking guide they can use to compare their own web sessions to the industry as a whole. More importantly, we believe it will also provide an indicator as to when things begin to turn back around for the industry. The data is a compilation of millions of sessions from more than 200 DMO websites across North America.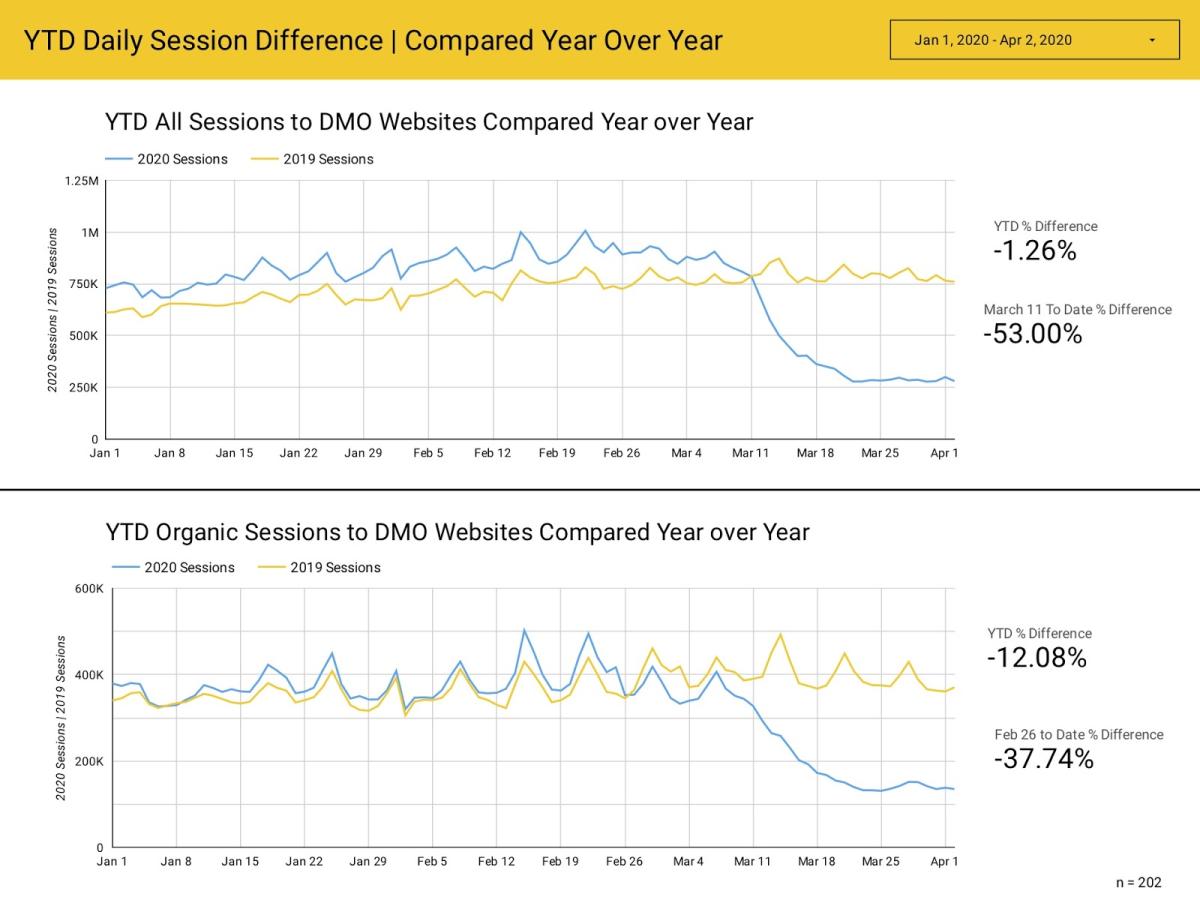 Above is a screenshot of some of the information you'll find within this new resource - so be sure to bookmark the page and check back regularly for updates as they become available from our digital strategy and business intelligence teams.
Stay safe!