As the tourism industry begins to recover from the impacts of COVID-19, DMOs around the world are looking for ways to kickstart travel to their destinations. The team at Greater Topeka Partnership is taking a popular approach to the issue, choosing to focus on promoting micro-tourism to their local communities. Keep reading to their more about their Travel Together program and their commitment to ensure the safety of their residents. 
 

The Travel Together Program was developed to initiate a safe return to travel during COVID-19's effects on the travel industry. The idea actually began with the Topeka Zoo and a similar event they held a few years back for neighboring communities and their location. Drive markets were beginning to return to travel based on Arrivalist & interaction data with local businesses, so with that knowledge we wanted to partner with a nearby city. 
The program goals were to: 
Successfully promote travel to each community to invite thousands to visit their neighboring areas when they might be hesitant to travel further.
Show off our counties and communities to some Kansans who may not see nearby locations as travel worthy. 
Grow pride in the communities and unite competitors in the market to show how we can all work together. 
Bring in dollars to the communities during recovery to help aid our businesses and attractions, and support our tourism initiatives. 
Help our surrounding communities by promoting each other and offering incentives to visit a neighboring city/county. 

---
Were your stakeholders excited to be included in the initiative? 

Yes, even with the short turnaround time, limited budget and COVID restrictions, we had attractions, businesses and restaurants excited to be a part of the campaign. Businesses that were open and offering full services, or services that allowed for visitors, were excited to partner with us to offer the discounts and specials to participants. 
---
How did you spread the word about the Travel Together Program to your community? 

The Travel Together Program was created and promoted on a COVID-affected budget, and was completed in about a month's time in order to get the program moving. The program was promoted to our database for participation via e-mail, phone and an industry social group.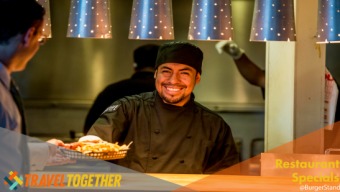 Once offers were complete, the program was promoted via a website landing page to the partnering county. For this first round, we connected with Explore Lawrence, so our marketing efforts were focused on their county. We worked with a local digital marketing agency to place social and digital ads, and we also pushed out a press release and promoted the initiative on a radio station segment. We then created promotional materials both online and physical to promote travel to the chosen county on a planned weekend date with the offers that were available from partnering businesses. Lastly, the hashtag, #TravelTogetherTopeka, was implemented for use on our end, while partnering cities could edit to fit their city name. 
---
What steps have you taken to ensure the safety of residents who participate?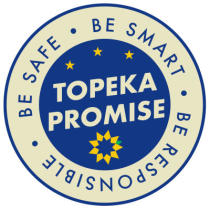 The Topeka Promise initiative was in the works at the same time we announced the Travel Together program. In order to display the Topeka Promise Badge, a place of business must sign the Topeka Promise to follow all federal, state, and local public health mandates and beyond. We placed the Topeka Promise badge on the Travel Together landing page and promoted it to the businesses that had agreed to offer a special to visitors.