Home to more than 250 live music venues — and one of the largest music festivals in the world — it's no surprise that Austin, Texas is considered the "Live Music Capital of the World." 
So what do you do when a pandemic sweeps across the globe, forcing venues to close and events to postpone? You go virtual, of course! We spoke with Omar Lozano, Director of Music Marketing at Visit Austin, about how the destination was able to successfully pivot to hosting online events and his best advice for other destinations looking to do the same. 
 
Tell us about your Facebook Livestream concert series, Best Seat in the House.  

We were looking for a way to extend our "Visit Austin, from Home" digital campaign. This campaign essentially temporarily pivoted our goal of getting visitors to come in-market instead to consume and engage with Austin content, as well as support local businesses, musicians and the hospitality community at large.
 
"Best Seat in the House" developed as a livestream benefit concept where we could do some good and continue to showcase our destination and the amazing musicians who comprise it. We partnered with Austin Texas Musicians, a local non-profit who represents the interests of local musicians and their needs, to produce and co-curate these special intimate performances from the homes of musicians. To spread the love, we handpicked a different non-profit beneficiary each episode. So far, we have worked with Health Alliance of Austin Musicians (HAAM) an organization dedicated to musicians healthcare, as well as Hi, How Are You Project, an organization that promotes mental health awareness through events and music.
---
How does your team organize and run these events?

We are one of the few DMOs in the U.S. who have a full-time music role (myself), and we have a small but mighty digital, creative and content team to support these marketing efforts. Pair that with some strategic community partnerships and you can make magic happen (even with small budgets).
---
How has your team adapted to focusing on virtual tourism and events?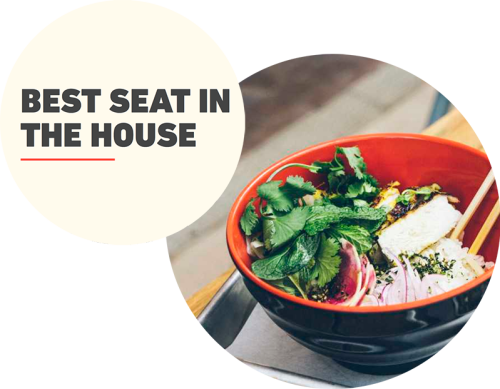 We have had to pivot our entire strategy to focus on reaching visitors, who at this moment are not able to physically visit our destination. Through this we learned that content and virtual events are vital to keeping the conversation going to showcase our destination's touch points. In addition to our music live streams, we also have a "Best Seat in the House" content series that is foodie focused, highlighting Austin chefs, bartenders and baristas who show you how to make their signature dishes and beverages at home. Our Hire an Austin Musician program, which normally services live music events, has shifted during this time to accommodate and support event and meeting planners looking to enhance their virtual events with music performances. This has been very successful in keeping musicians compensated for performing on live streams, virtual conferences, webinars and more. 
---
Do you think the events of the last few months will permanently shift Visit Austin's marketing strategies moving forward?  

Our events in the past (like many other organizations) were heavily rooted in in-person connection and inspiring visitation through experiential activities in general. This time has helped us expand our tool box. More specifically, utilizing content and virtual programming opportunities to make a lasting connection with visitors. In the future, this will allow us to treat both live and virtual events with similar importance and leverage both to continue to get travelers excited about our destination. 
---
What advice do you have for other destinations who want to host virtual events?

Identify the pillars that make your destination unique. Then collaborate with personalities, creatives and organizations that are on the forefront of this type of work. This could be culinary, music, visual art or any field that sets your destination apart.
 
One other thing I would add is that virtual events are notorious for troubleshooting. Do your best to anticipate issues in bandwidth, sound and lighting, and roll with the punches if it happens live.