As destination sales leaders look for ways to build confidence and credibility with their hotels in challenging times, John has interpreted the Future Events Monitoring template to meet the needs of his organization and stakeholders. Recently, I had the opportunity to sit down with John Reyes, Senior Vice President and MCI Sales Officer at the Hawaii Visitors and Convention Bureau, and learn more about his perspective. 
As you've worked on a city-wide sales strategy for the Hawaii Visitors and Convention Bureau, you've focused on managing your key accounts in a strategic, sustainable way, and leading the destination in collaboration with your convention center and hotels. How has developing this kind of proactive practice given you more confidence and credibility with your partners?

I don't care what environment you are in, whether it's pre-COVID, during or post-COVID, I have learned in my 30 + years in the industry that you cannot successfully lead a destination in a silo, meaning you cannot create what you think is the right thing to do — the strategy, the action plan, etc. — without feedback from your stakeholders. 
Naturally as sales leaders, we ask our meeting customers what they need, but often neglect that consideration of our stakeholders who are, in fact, our customers as well. So, what the confidence collaboration gives you is reinforcement of what you are doing right and the opportunity to learn where you can improve.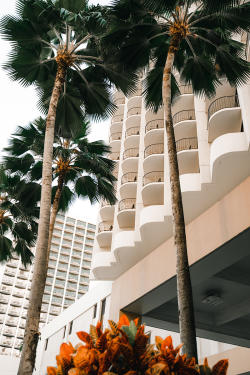 And I think it is most important to understand the pressures and the needs of the stakeholders and the evolution of more ownership who wants questions answered yesterday. For the longest time DMOs have focused our conversations on room nights and leads, but for a hotelier or stakeholders, it is about the entirety of what makes a good piece of business that you need to constantly communicate.
What I learned about being proactive is that asking questions ahead of time and communicating what you are doing and why is essentially what everybody wants in any relationship, and often it's the hardest thing to do daily. If you can be proactive, it is an insurance policy, because DMO leaders and executives tend to live in a fishbowl. We make decisions we think are right for the destination, but sometimes they do not fit individual agendas. Thus, the importance of making sure everybody understands what you are doing, and why you are doing it for the good of the destination, cannot be minimized. 
Everybody talks about being nimble. Nimble means knowing when to adjust and how to adjust. And I think in the current environment, more than any other environment, being proactive and getting that feedback gives you the confidence that at least you are doing the right thing today. You get a glimpse of tomorrow through the feedback of your stakeholders. If you can get alignment with your meeting customer, DMO strategy and stakeholder sentiment, then everybody feels they have a stake in the mission. Not everybody is going to get everything they want, but everybody feels they have had a voice.
---
Now that some of your customers are starting to rebook Q1 and Q2 events into future years, you have been using the Future Events Monitoring template to communicate changes with your stakeholders. How is that going?

The FEM template/process we got from 2Synergize really cemented the gap between what DMOs wanted to talk about and what hotel stakeholders wanted to hear. And it is a great tool for our sales team because it becomes a written record of the current circumstance of that customer, especially in this COVID environment, as people are re-booking and redesigning. It is important that changing circumstances are memorialized. Our stakeholders love it because it is one more example of sharing the vital customer information they expect from us.  
We have also modified the template to create something that hotel leaders who report to their ownership group on a monthly basis can use as a narrative, and they can also send it to their ownership groups as a follow up report. It fundamentally relays really good account management and how decisions are being made. It answers the questions and anticipates the questions that stakeholders want solidified. 
The response so far has been "thank you" because our stakeholders are running their own business and depend on us for that account information, especially in the city-wide market. This proactive working tool fosters feedback and alignment.
  
And I do not know, quite frankly if I would have thought to implement this practice. I knew inherently what we needed, but sometimes it takes somebody to look in from the outside to bond the language between DMOs and hotels. We have seen this both with FuturePace and Future Events Monitoring; tools that help us establish credibility and build a stronger destination partnership. 
---
Do you have advice for any of your peers who are just trying to stay ahead of the curve right now? Are there any resources, approaches or tools you would offer as a suggestion?

My advice is to identify people who you respect as leaders in our field to double check your strategy and what you are thinking. There is also an abundance of research out there now that you constantly have to find time to read.
And I think more importantly, what I have learned is to challenge myself to remain humble and to admit that I do not know, and to be vulnerable enough to tell people I do not know. Realizing in this COVID environment the decision you make today may be good, but it may change tomorrow. Do not beat yourself up for decisions that are being made that may not work out. 
That is really, to me, what has been working; Talking to other people, reading as much as I can, and staying humble and vulnerable enough to realize that nobody has all the answers right now, and everybody is struggling.
If you are intrigued to learn more about Future Events Monitoring, download the template here.