Early last year, Discover Peoria launched "Black-Owned Peoria," a microsite designed to highlight black-owned businesses in Peoria. The focus of the project was not only to represent the diversity of Peoria, but also to showcase where they see themselves in the future.
An interview with the Peoria Area Convention and Visitors Bureau team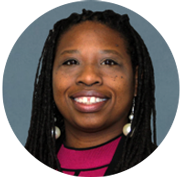 Daurice Boneta
Community Engagement Coordinator
at Discover Peoria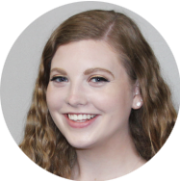 MacKenzie Taylor
Marketing Coordinator
at Discover Peoria
Tell us a little bit about Black-Owned Peoria and why the initiative was important to your destination. 

The idea for Black-Owned Peoria stemmed from a Discover Peoria self-assessment conducted in 2019. What came out of that assessment was a desire to become more known, available to and supportive of businesses that span our entire community and may not have had the understanding of what our CVB provides on their behalf. The concept developed further when Daurice Boneta came on board as our Community Engagement Coordinator. We continued the conversation about the best strategy to address quality of life issues for Black residents. The truth was that the average Black resident had no idea who or what Discover Peoria was. To bridge that gap, the organization reached out to nearly two dozen Black-owned businesses that fall into the category of tourism/hospitality and offered them a free, one-year CVB membership and an opportunity to share their stories with the public. 
Providing a more inclusive platform to showcase these businesses is a vital step toward improving the community's overall quality of life. Our mission is to establish the Peoria area as the most desired region in the country for a wholesome, memorable experience and we can't do that if we're not supporting the whole community.
 
---
What kind of work went into the creation of the microsite? 

When we started the project we knew to make it achievable and high quality we had to start with a base amount of businesses, but create an opportunity for growth within the project. Since we are a tourism bureau we decided we would start with tourism/hospitality-based businesses. We reached out to the community, using existing contacts and narrowed the scope to 21 businesses that are featured in Black-Owned Peoria and set up the interviews. 
The interviews with each business consist of asking questions ranging from basic information about the owner(s) and their business to why they feel it is important to give back to Peoria's Black community. We challenged our photography intern, Chris Khoury, to capture all the campaign images featured on the website along with videos that will be released in the months to come. 
With the microsite itself, we were excited because we had just launched our completely redone website and brand with Simpleview in the summer of 2020. So, we knew that with the help of the Simpleview team we wanted to not only create a landing page for Black-Owned Peoria but a landing world where the public could dig into the stories of the business owners. 
Once Boneta and Khoury had finished with the interviews and the editing had been done, I started, with the incredible help of Crystal Trujillo, building out the microsite knowing we wanted to create a homepage with the background information and then previews for all 21 businesses and then each business got its dedicated page with images and interview. We also knew that with our new vintage brand aesthetic we wanted black and white images as previews and then when you would open up a specific business' page, you would be hit with vibrant color not only in the images but also in the stories. 
With our Discover Peoria brand, we are very storytelling focused and that is what we wanted to come through with the interviews and on the microsite. That is why it isn't set up like a normal Q&A, but in paragraph form, so the reader can feel and empathize with the owner(s) and then hopefully, support that business.
 
---
How has your community received this project? ? 

The central Illinois community has received the project with open arms. We have received widespread support, and we've heard back from the majority of businesses saying they have received an increase in sales because of this partnership. We've also had additional Black business owners reach out to us and would like to be included in the project. 
 
---
Do you have any plans to expand this page in the future?  

With Black-Owned Peoria being received as well as it has been and the interest to be included by other Black business owners in the area, we are planning on adding a new batch of businesses to the project that will be announced in February for Black History Month. The initiative is set to continue indefinitely into 2021 with highlight elements taking place throughout the year to help increase awareness. This is just the beginning of a great story.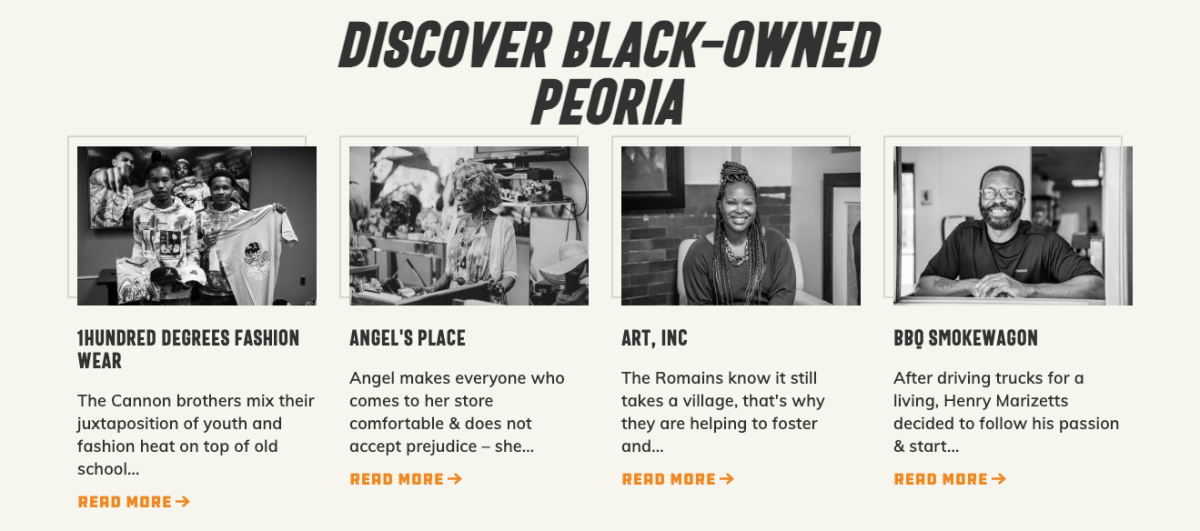 While the initial cluster of businesses are focused on the tourism/hospitality industry, we are planning on expanding into our industries. The ultimate goal is to be able to shine a light on other demographics within the Heart of Illinois like our extremely robust Lebanese, Latinx and Asian communities. 
Our focus was not only to represent diversity as we see it today, but to showcase what we see our community becoming in the future. Growth is a community-wide effort and CVBs need to play a significant role in transforming a destination.
 
---
What advice would you give to other DMOs who are trying to implement similar initiatives in their destinations?  

Start with something achievable, you can always add on to it, which is why we narrowed it down focusing on the community's Black business owners that focused on the tourism/hospitality industry. Also, use the diversity in your community as a strength that needs to be showcased for everyone to see and experience.