Discover Denton, the official destination marketing organization for Denton, Texas, recently announced that they would leverage their first NASCAR sponsorship to promote the launch of their new website, DiscoverDenton.com. On March 6, the No. 44 Chevrolet Camaro, emblazoned with the words "Discover Denton," finished in 15th place at the NASCAR Xfinity Series race at Las Vegas Motor Speedway. We spoke to Mike Pistana, Vice President, Discover Denton, to learn more about how the sponsorship came to be.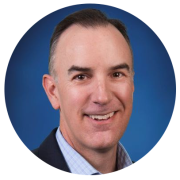 An interview with Mike Pistana, Vice President at Discover Denton.
A NASCAR Sponsorship is a pretty unique way to promote a website launch. Tell us a little bit about how you came up with the idea and how it came to be? 
 

The opportunity to debut the Discover Denton brand and website on a national stage came about as a result of pre-established relationships with the NASCAR community, combined with the timing of Martins Motorsports having this one race opportunity available for us to be a primary sponsor. Discover Denton leveraged this NASCAR Xfinity Series sponsorship of the No. 44 Chevrolet Camaro driven by Tommy Joe Martins to not only promote the launch of our new website, but to get our brand in front of NASCAR fans to promote Denton hotels as an option for race fans and teams when attending the upcoming NASCAR All-Star Weekend June 12-13 at Texas Motor Speedway, just a short drive South of Denton. The Discover Denton team worked closely with the Simpleview team to make sure that the NASCAR activation rolled out seamlessly and strategically with the launch of the new website that debuted the same week of the race.
---
How effective was the initiative? Did you see any increased site traffic or any other results from the sponsorship? 
 

The initiative was extremely successful as we received a significant increase in traffic to discoverdenton.com and we also saw a dramatic spike in social media engagements, impressions, mentions and actions. Twitter emerged as the main traffic driver and a key focus for the conversation around the event. The NASCAR activation introduced Denton, Texas, to a national motorsports audience that is highly engaged and brand loyal. NASCAR is a very active sport on social media, and we were able to build a connection with new fans by communicating in real time throughout the race weekend.  And with Tommy Joe Martins and the Discover Denton car running in the Top 10 for a good portion of the race, we received a tremendous amount of TV time, including an amazing 30 second camera shot as the FoxSports1 broadcaster profiled Tommy Joe Martins to the 1.3M TV viewers and gave a special call-out to Denton as a destination choice for those fans looking to attend the NASCAR All-Star Weekend at Texas Motor Speedway. From a media exposure perspective, it felt like we truly won the race!
 
---
Your press release mentioned that the car was designed to mirror the aesthetic of the new site. Tell us about the new site design and how you recreated it on the car.
 

This creative direction of the new website was driven by the talented design team at Simpleview, as we were looking to make a dramatic change from the dated look of our previous website. We gave them the liberty to come up with the color and design of the new website, and loved what they came up with, as introducing bold typography with modern illustrations and a striking color palette truly reflects Denton's one-of-a-kind personality. So when it came to the design of the racecar, we wanted it to stick out in the field of 40 cars and be unique and one-of-a kind in its own right. Our team worked closely with Martins Motorsports graphic designer to bring Denton's energy and creativity to life in the paint scheme design, and were extremely pleased with the end result.

---
What advice do you have for other DMOs who want to think outside the box when it comes to their marketing efforts?
  

My advice to other DMOs is that you should always be evolving your marketing efforts and trying out new ways to get your brand in front of a broader and more diverse audience. If you are just doing the standard cookie-cutter marketing efforts that so many destinations continue to do, your destination will never stand out in this incredibly competitive marketplace. We are fortunate to have forward-thinking leadership here in Denton that supports our out of the box thinking at Discover Denton, and we find it incredibly rewarding to see our efforts recognized by our partners, citizens and elected officials after delivering on a successful campaign such as this NASCAR sponsorship.