Upon our arrival into Oslo, we left our bags behind and came to an immediate consensus: we all needed food, as soon as possible (traveling 24 hours is no joke)! Immersing ourselves into the country's culture quickly became key, due to the limited number of days we would be onsite.
After checking Yelp (which is not heavily utilized in Norway), we found the Fyret Mat Og Drikke restaurant. I couldn't tell you the translation, but the restaurant was lively, well loved and had a great cozy vibe. Our waitress was absolutely lovely and would get embarrassed any time she did not know the English translation for something on the menu. Thankfully, Norway is essentially an English-speaking country. Most Norwegians begin learning English in third grade (if not sooner), so many Norwegians can carry a lively and wonderful conversation. This really makes travelling to Norway even more accessible and friendly.
Many of us ordered a traditional Norwegian dish, which consists of smoked salmon, lettuce, dill and lemon, with a side of eggs. This may seem like a strange combination of food, but it's quite delicious and can be served for breakfast, lunch and dinner. Very versatile. Of course you can't eat a dish without something to drink, so we ordered some local beers.
During the week, we had many meetings to discuss the strategy and process of building the new visitnorway.com. During one of our breaks, Hans Petter Aalmo, Web Manager at Innovation Norway, encouraged us to go outside on the patio on the twelfth floor, where we gazed out upon the beautiful city of Oslo at new heights. The view was absolutely breathtaking, and although it was freezing cold outside (especially for us Tucsonans), it was tough going back inside and leaving that view.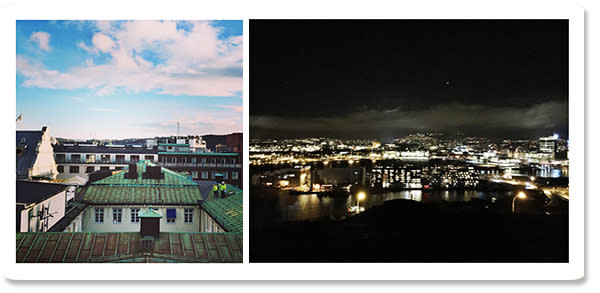 That evening, Hans Petter and Frederik Amundsen took the Simpleview crew to a lovely restaurant that we had actually seen earlier from our twelfth floor view. The name of the restaurant was Ekebergrestauranten, and we tried several new things there. The view alone was enough to make you swoon.
Throughout the meal, the wine kept coming - a glass for each course, and even I couldn't keep up! One of the courses was a cheese plate, which was absolutely scrumptious. The Norwegians do know their cheese! One of the more unique dishes was deer. This being the main course, I was certainly skeptical since I do not eat meats outside of beef, chicken and turkey. Despite being outside my comfort zone, the deer was in fact so delicious I would definitely have it again!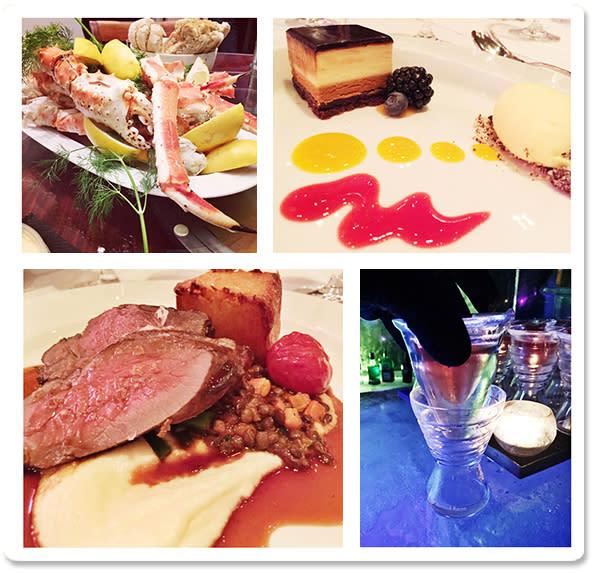 Not only was there incredible food everywhere we went but throughout the week, we were exposed to art at Vigeland Sculpture Park, history at the Natural History Museum, and bountiful amounts fresh seafood and cheese (can't forget the cheese and wine)!
Over the weekend, we flew out of Oslo to Bodo, where we had a tour guide take us throughout the city and its outskirts. At this time of year, there is about two hours of sunlight in northern Norway. While we were on a tour around 1 in the afternoon, the sun was setting which was truly a strange experience. It's very odd cognitively to have the sky be pitch black at 3 PM, and I imagine the darkness definitely made us all sleepy. Thankfully we snapped out of it in order to enjoy the next part of our adventure.
After the mini tour through Bodo, we found ourselves on the Hurtigruten, a Norwegian ship. This ship would take us up north between fjords and through the icy lands, as well as stop at many of the cities, granting us brief opportunities to explore each. This included a stop in Lofoten, where we visited Magic Ice, a museum containing artwork that was pure ice. The most memorable experience of the trip, however, was our final stop in Tromso, which resulted in nothing short of an experience of a lifetime.
I will likely never forget sledding through the cold brisk air and looking overhead to see a faint glimpse of the Northern Lights. The dogs were enthusiastic and extremely friendly, and the guide was quite amicable and talkative throughout the entire ride.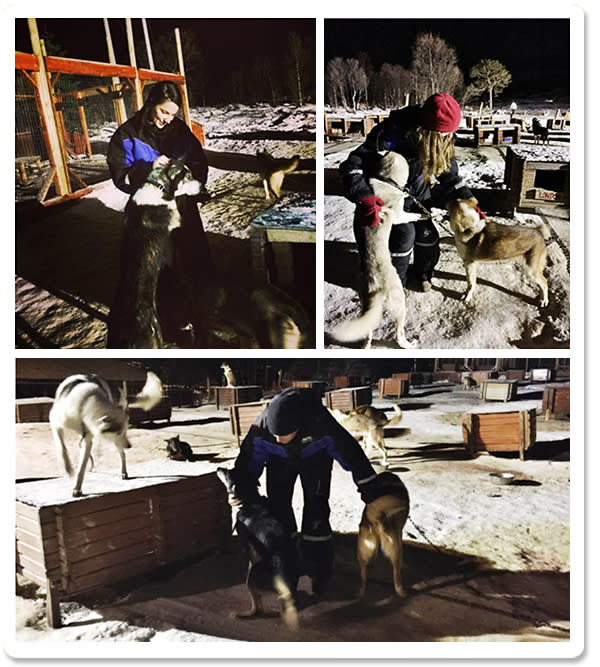 This was most certainly one of the most memorable trips I've ever gone on, and to think it was mainly business! I really cannot wait to find myself in Norway again, and I highly recommend the country for those adventurers planning their next vacation. It is truly the experience of a lifetime!