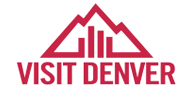 Denver, CO, the "Mile High City", where golf balls go 10% farther and drinks really pack a punch. Denver is a young, active city at the base of the Rocky Mountains. Between the gorgeous landscape, upscale shopping, seven professional sports teams, award-wining dining and outdoor adventures, there's no shortage of things to do and see in Denver.
Last year Visit Denver asked our team to create a responsive website for them, fully integrated with Simpleview CRM. After a lot of hard work from Simpleview and Visit Denver staff, we're proud to present the new Visit Denver website.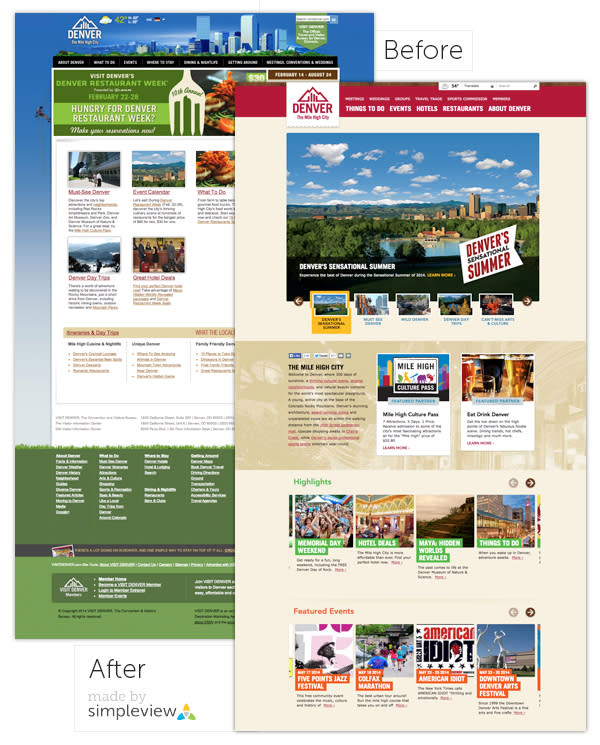 Our team was lucky enough to visit Denver before the website build began and it really shows throughout the Visit Denver website. We highly recommend an onsite creative visit before the start of any website project. Some cool features include the unique looks for each industry section: meetings, weddings, groups, travel trade, sports commission, and members.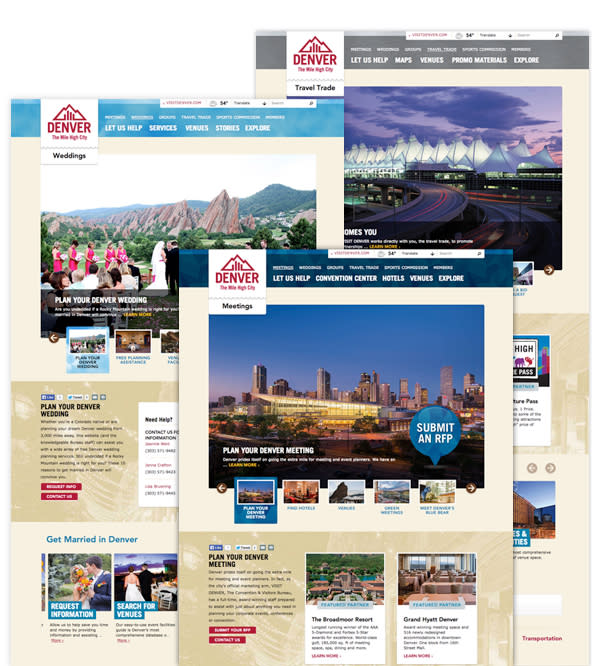 The Visit Denver website also has some slick integrations with aRes, Trip Advisor and Open Table.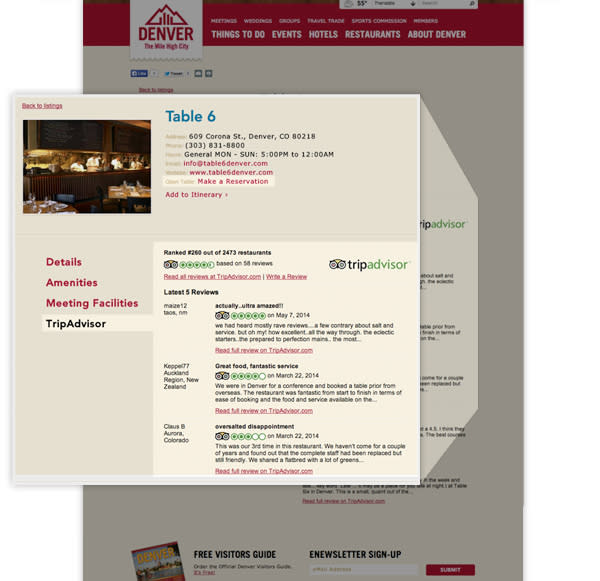 Visit Denver partnered with our Destination Travel Network, which is the premier online advertising network for DMO websites and industry partners.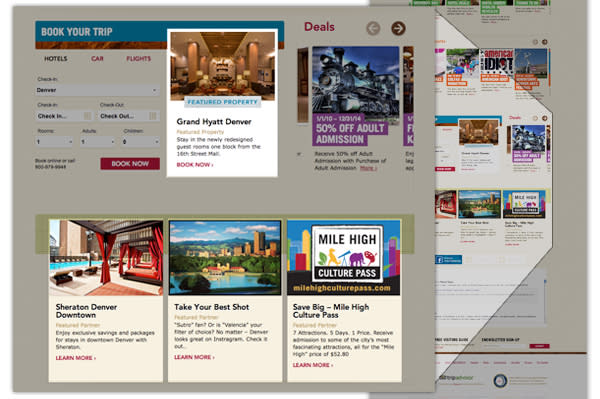 Our team really enjoyed working with the Visit Denver staff on this highly informative and visually appealing website. The Visit Denver staff is a very bright, technically-savvy group who made this project fun for all involved.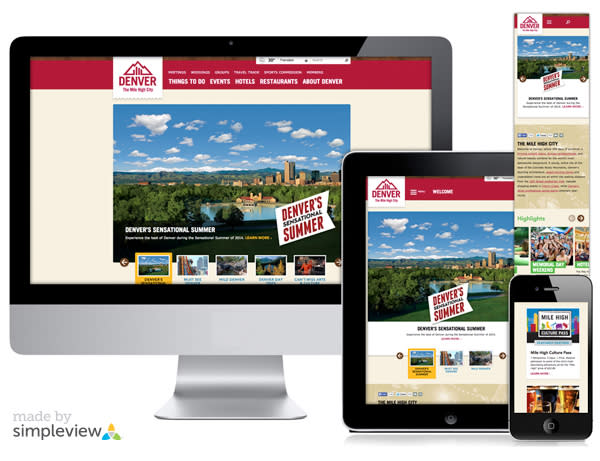 Check out the new website to learn more about this "Mile High City"!