The State of Delaware's Tourism Office has a newly developed e-store to sell some of their branded goods to worldwide shoppers.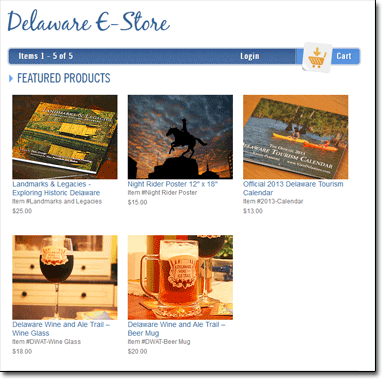 The e-store is integrated with their Simpleview customer relationship management (CRM) system and content management system (CMS). This allows Delaware's tourism team to easily showcase products and track the inventories. Shipping and processing is also a breeze, being able to pull data from their forms directly to mailing labels and into the hands of happy Delaware fans.
Our creative department designed the layout, ensuring the new store matched the look and functionality of VisitDelaware.com. This includes custom cart icons and a large space for people to review the products in detail.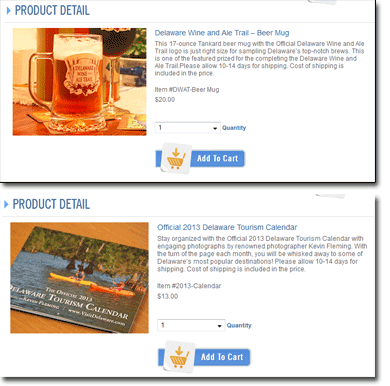 With photo-rich books, calendars, posters and even glassware, there is something for everybody at the Delaware e-store. Check out the latest product offerings and have an excellent shopping experience!