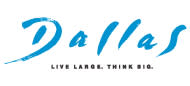 Go big or go home. It's a saying that you commonly hear from sports analysts when they think a team should rise to the occasion and play the best that they can. And with everything being bigger in Dallas, Texas, the city's convention and visitors bureau took the phrase to heart with their latest website build. They wanted to have bold colors, dynamic features and a great way to market their destination to global travelers.
Together with our team, a full overhaul of the site's front- and back-end happened. This included bringing their internal databases to Simpleview CRM, developing a clean design and color palate, as well as incorporating our content management system for their staff to easily make website updates.
Some of the site's fresh features include:
Experience-based Navigation - Rather than only having visitors navigate the site with a traditional structure of listing hotels, restaurants and events, the bureau developed a secondary navigation to filter information by trip types. Now you can plan the perfect vacation around the city's shopping, dining, recreation and nightlife options directly from the homepage.
Industry Slider - Dallas equally accommodates leisure and business travelers, as the city has some of the greatest vacation options and meeting venues. To showcase that shared focus on the site, there is a slider to easily switch the navigation from the homepage for either audience.
Meeting Facility Search - Finding the perfect venue for that next meeting is a snap for planners, thanks to the bureau's new search tool. You can filter facilities by their distance to the city's convention center, how many rooms they offer, size of their largest meeting room and several other variables.
Throughout the city, a visitor will enjoy the best shopping in the southwest, four-and five-diamond/star hotels and restaurants, the largest urban arts district in the nation, more than 13 entertainment districts and much more. With the CVB's new site, visitors can find information about these great options with ease. Check out VisitDallas.com and start planning your travels to the Lone Star State!