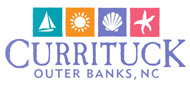 Currituck County, NC is a region rich in history, serenity, sandy beaches, vineyards, golf courses and wild horses! The Currituck County Department of Travel & Tourism wanted a highly visual, up-to-date website, easily controlled by Simpleview CMS. After reviewing multiple DMO websites made by Simpleview, Currituck decided that our Creative Team was right for the job and we agree!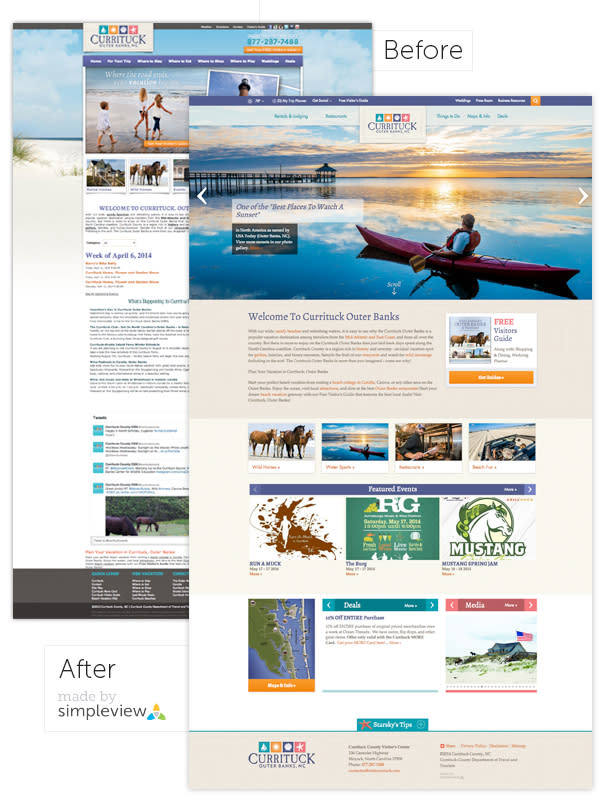 This fully responsive website provides an optimal viewing experience across multiple devices, from smartphones to desktop computers.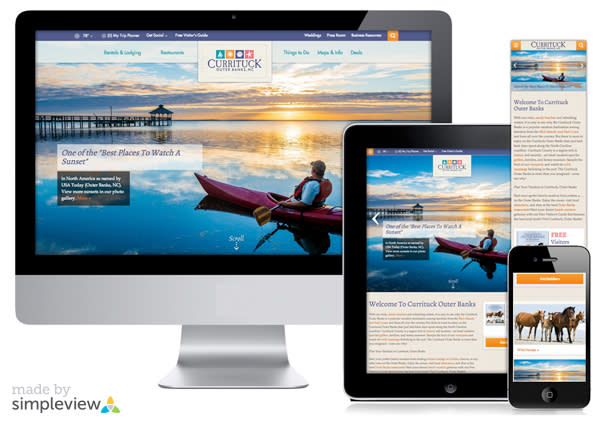 Some unique additions include the social media tool bar, which calls attention to Currituck social media sites and "Starsky's Tips" in the website footer. Starsky is the mascot for Currituck County Department of Travel & Tourism and Starsky has some great advice for visitors.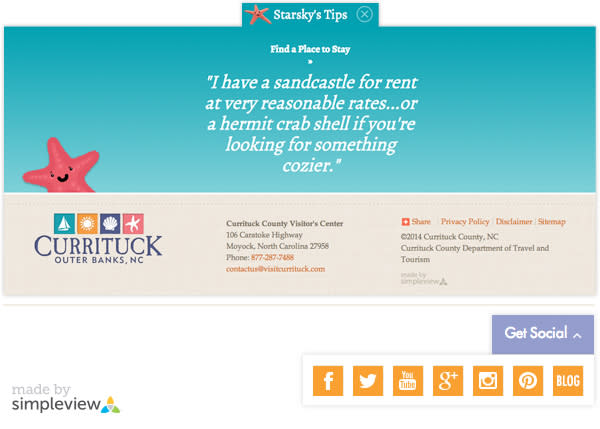 The new listings layout for attractions, restaurants and lodging is something to take a look at too. Click on the map explorer from a listing or from the maps & info section for an interactive map of Currituck County.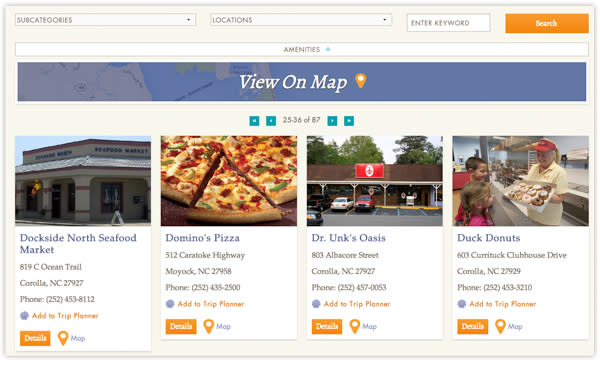 Our team really enjoyed working with Currituck County Department of Travel & Tourism on this exciting website project. Their staff remained highly engaged and on-point throughout the entire process, making this a smooth and successful website launch. Be sure to check out this responsive website on smartphones and tablets as well.