For years, many of our clients have been using VisitApps to take their destination's online experience to the next level. From drumming up excitement about upcoming events and highlighting special offers, to curating unique experiences with local activities and restaurants, there's so much that the tool can do.
Now, with COVID-19 restrictions still in place and destination marketing organizations shifting their strategies across regions, VisitApps is enabling our clients to connect more meaningfully with their audiences. Here are just a few simple but impactful examples that might spark an idea or two. 
Create a special passport
Passports allow DMOs to curate content about their destination through experience guides. During these unique times, they can also be used to curate specific stay-at-home safe activities. Visit Greater St. Cloud, for example, created special passports for kiddos to stay occupied at home by taking photos of regular household items.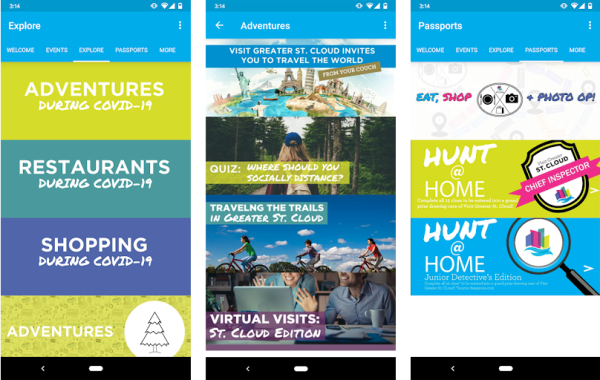 Accept donations to support local businesses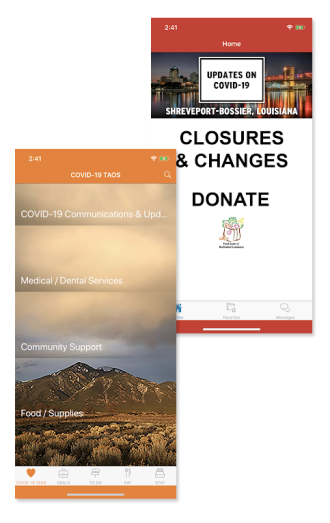 With some  businesses still unable to open or only at a certain capacity, you can use your VisitApp to provide updates and collect donations to fund local partners. Shreveport Bossier Convention & Tourist Bureau was using their app for a restaurant week, but as you can imagine, the event was postponed and fortunately they were able to pivot and utilize the app as a resource to collect donations for their local food bank.
Design a unique home screen experience
Your homescreen experience says so much about the personality of your destination and can be used to inspire users who visit. Travel Taos created a very interesting home screen with several different resources for visitors and locals alike. 
Highlight virtual tourism opportunities
Gatlinburg CVB has a fantastic blog post that details virtual tourism options, from webcam live feeds to a rotating weekly schedule of education events, and devoted a tile on their home screen for access to the post.
Implement push notifications for key alerts
With many staying home more often right now, it's a great time to send a push notification to your app users. This functionality is perfect for driving people toward key announcements like restriction lifts or changes, or events shifting online.
If you need help implementing any of these ideas within your own VisitApps experience, don't hesitate to reach out to the Simpleview team!