For many years, the Tampa Convention Center did not have a website. Instead, they had a small section on the City of Tampa's site to reflect their brand and help attract new conferences and events to Tampa Bay. Now in collaboration with the Simpleview staff, the convention center has launched a new, fully loaded website with a fresh site build and vibrant design work.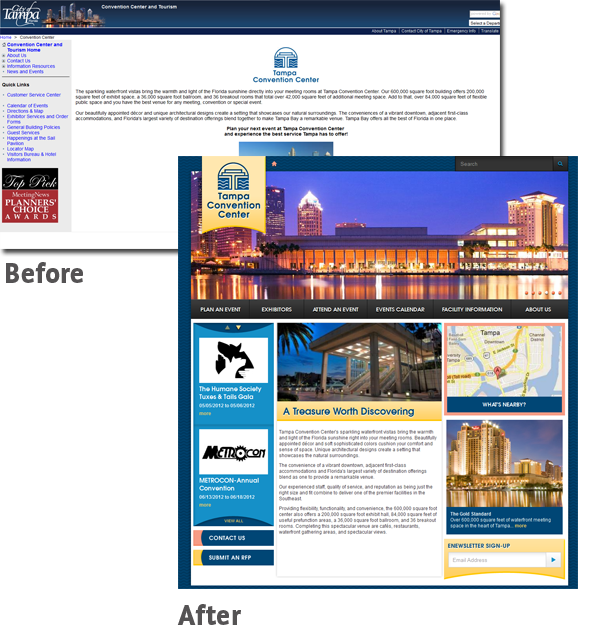 As the Tampa Convention Center has a positive and long-standing relationship with Tampa Bay & Company - the city's destination marketing organization that is also a Simpleview client - they worked with our creative and development teams to create a cohesive look and feel between the two sites. A similar color palate, layout and series of module functionality was applied to help visitors and meeting planners see a synergy between these two organizations.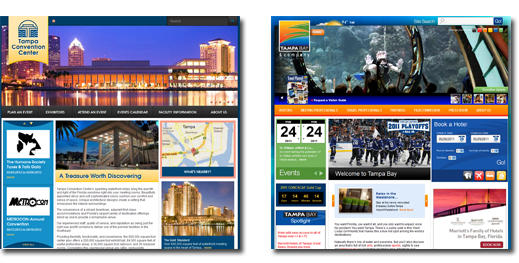 One of the more useful modules that our team built was the Room Identifier Module. As all events listed on the convention center's site will be happening on-site, our team built a tool where the center's staff can use the floor plan as a map and highlight which rooms where a certain event will be taking place. Considering the Tampa Convention Center is more than 600,000 square feet in size, this will be a useful tool for conference and event goers to see exactly where they should be for specific sessions or performances.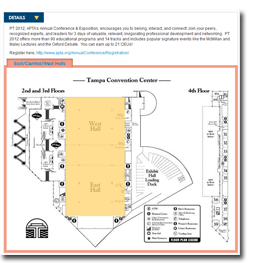 With this new web presence, it becomes easier to understand the allure of having an upcoming meeting in Tampa. One can begin to imagine seeing waterfront vistas and Florida's famous sunshine from their conference's session rooms or trade shows. So, if you are planning your next corporate event, take a look at the Tampa Convention Center - a treasure worth discovering.