In August, New Orleans' COOLinary restaurant month celebrated its 15th anniversary with more than 100 participating restaurants offering visitors brunch, lunch and dinner options. Supporting this month-long event was an entire microsite dedicated to showcasing the restaurants, events and offers associated with COOLinary. The microsite made great use of CMS platform features such as unique detail pages, themed sections and Quickview layouts to provide a unique experience for COOLinary guests.
The microsite used a theme that supported the branding of the month-long celebration, with navigation specific to content relevant for guests.

Combined with the use of Listings Pro and Quickview, guests were able to find their restaurant of choice by narrowing participants down by cuisine and neighborhood.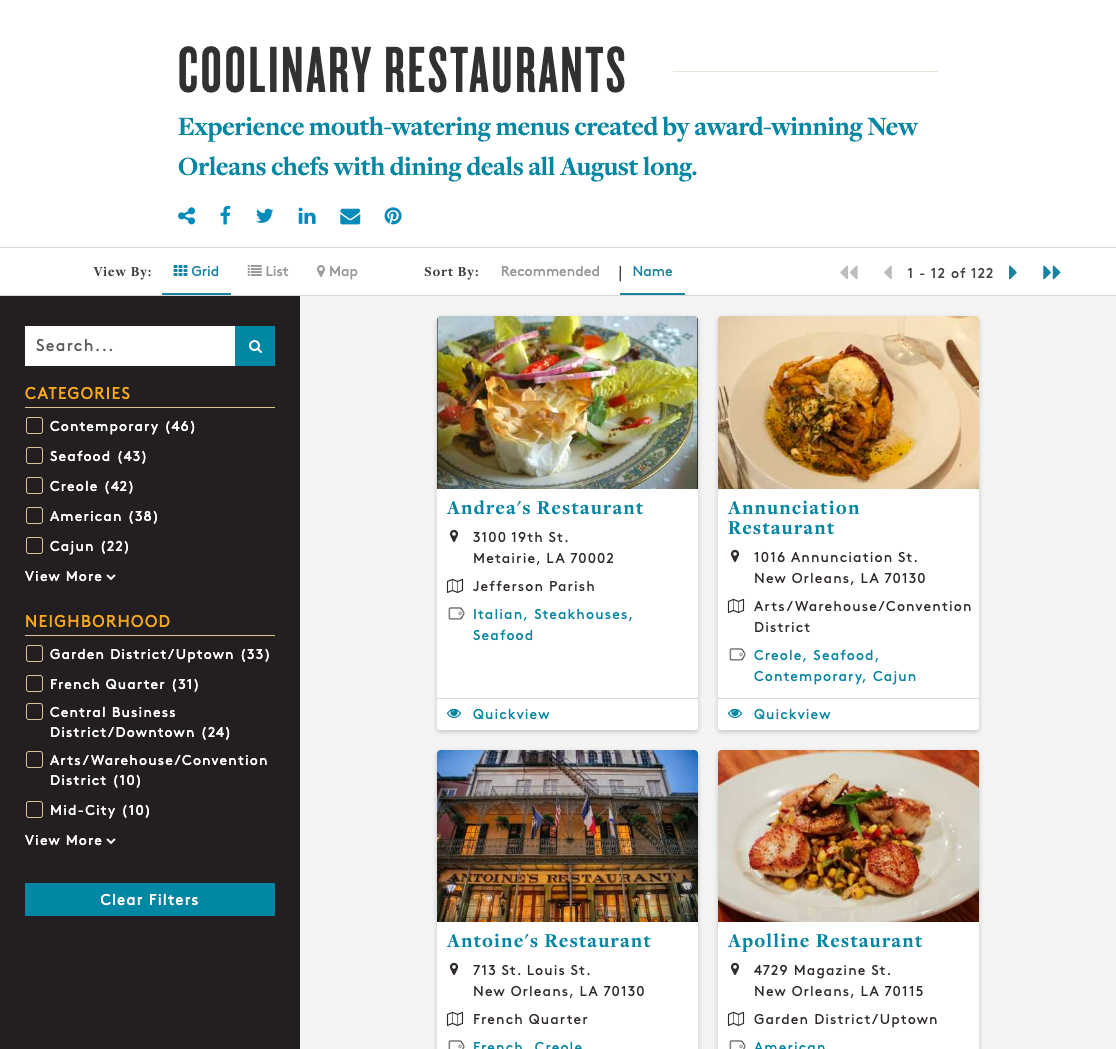 Guests could then readily view the menus of recommended restaurants and compare menu offerings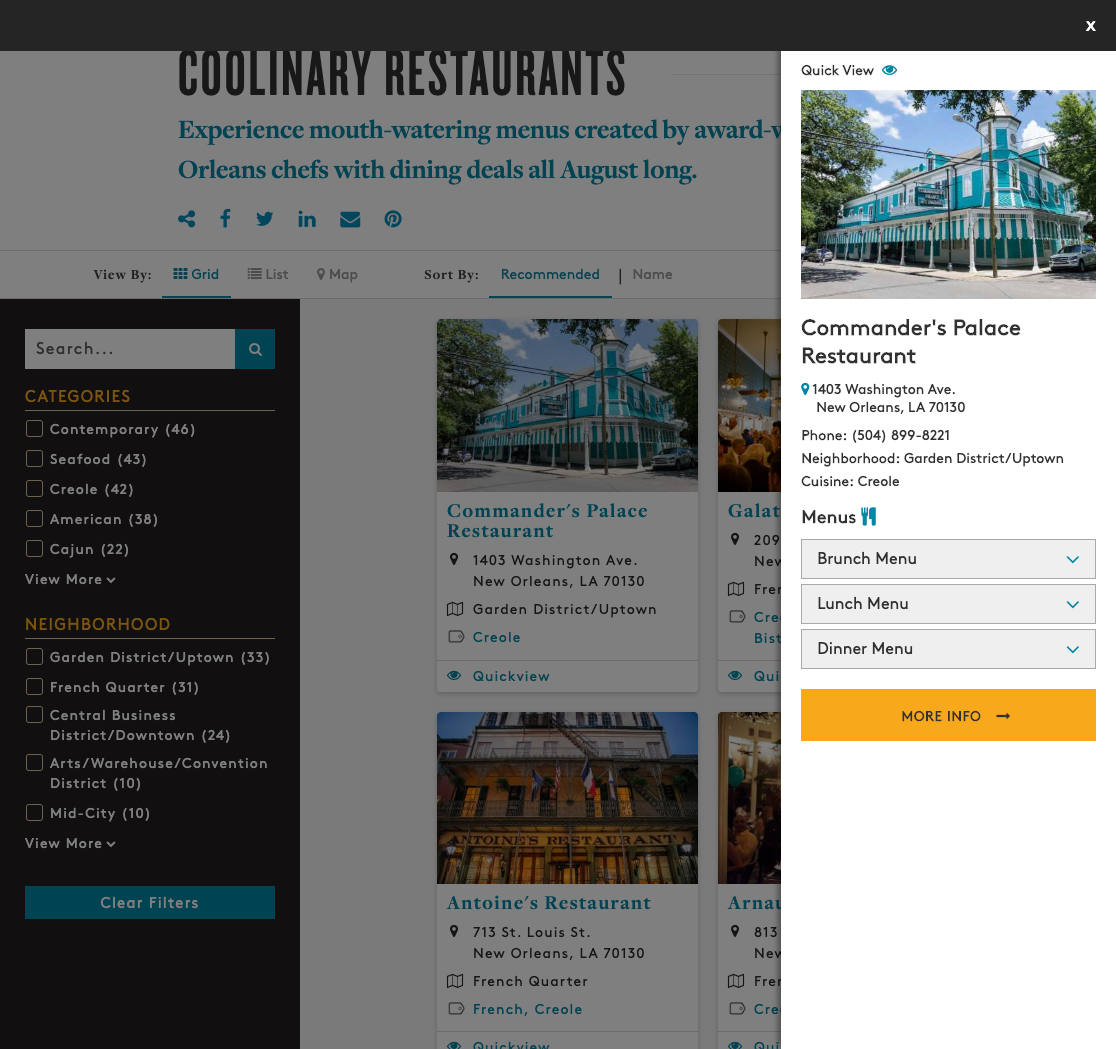 The microsite's Quickview implementation enabled menu details to be readily displayed, creating anticipation of the mouth-watering experiences available throughout the month.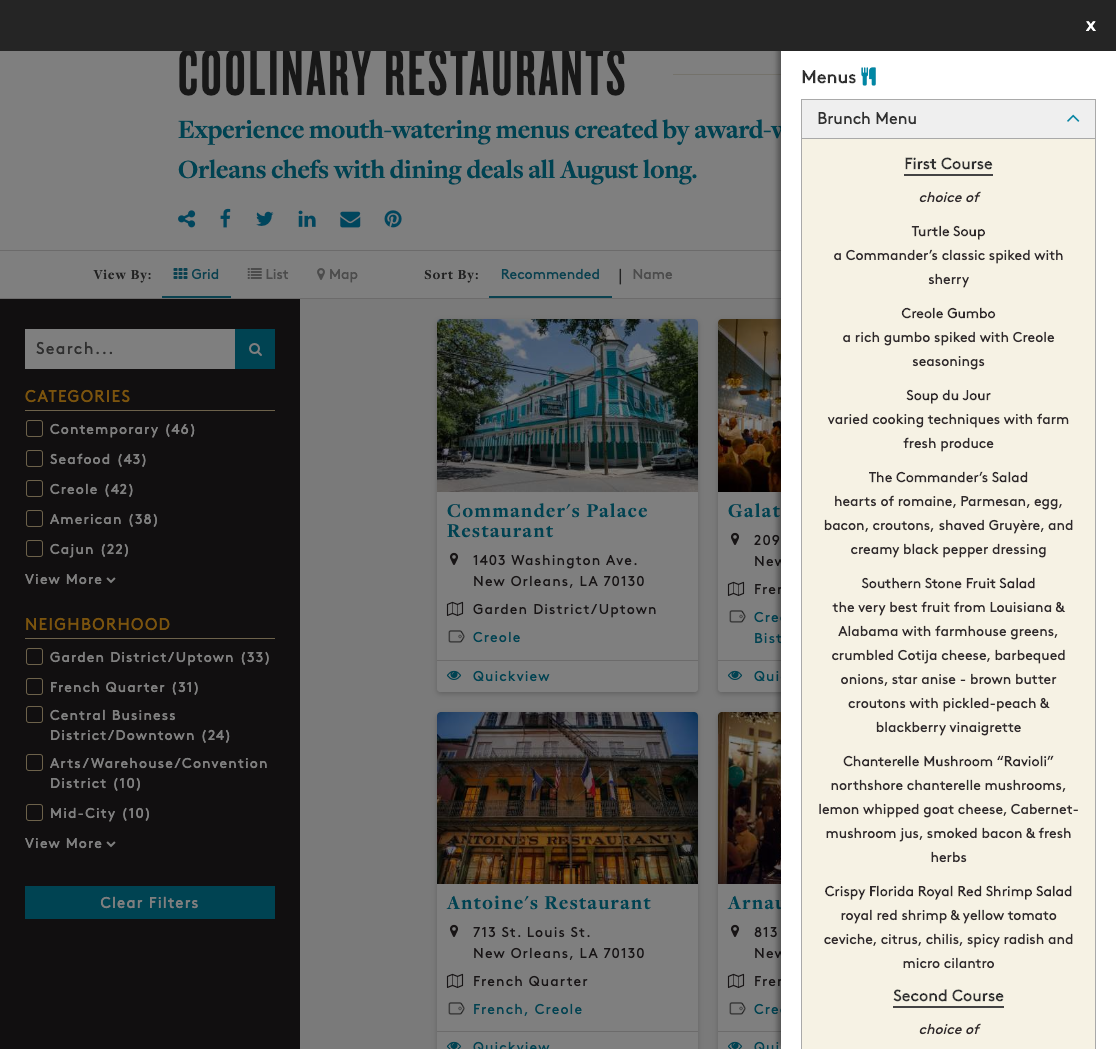 This same tailored approach was then carried through to the detail pages. With the CMS' support for unique detail pages, they were able to create a custom layout for the COOLinary listings that focused on the information most relevant to their guests: hours of operation, cuisine type, relevant imagery and full menu details.

Altogether, the robust and highly customizable features available within the CMS created a seamless user experience for COOLinary participants. To learn how you can utilize the Simpleview CMS during your next festival or restaurant week, reach out to your account manager.