Columbia is the capital and largest city in South Carolina. It is a city that sizzles and offers visitors a hotbed of culture, activities, and more. The Columbia Metropolitan Convention & Visitors Bureau decided it was time to redesign their website and provide visitors a taste of what the city has to offer.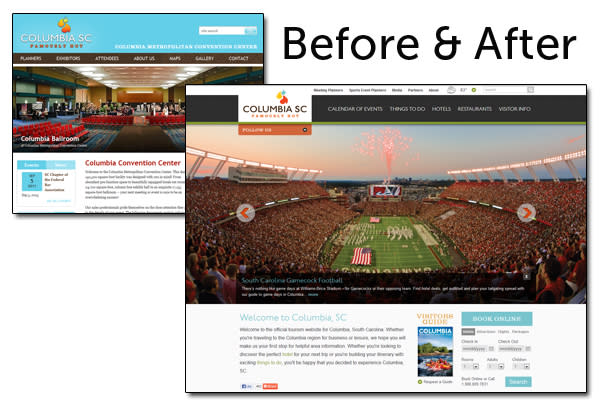 The Columbia Metro CVB wanted to position the website as THE place to find information when traveling to Columbia. So they decided to make a number of advancements for the hotels section, including an advanced amenities search, integrating Yelp and Trip Advisor reviews, and adding the 'Click to Compare' module.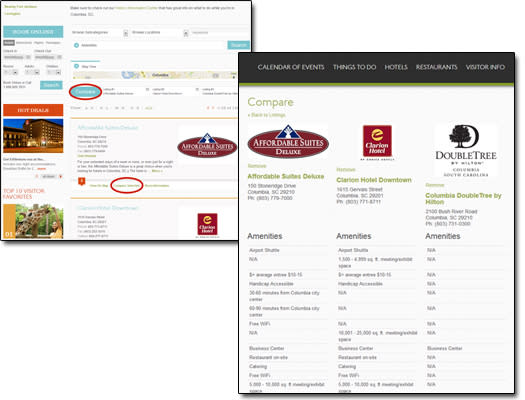 The CVB also partnered with Simpleview Strategic Partner, aRes Travel, to provide visitors with the option to books hotels and buy different event/attraction tickets on a website branded identically branded to Columbia Metro CVB. This provides visitors with the option to purchase tickets ahead of time and also print@home. The Columbia Metro CVB decides which products to offer, how offers are displayed and also ranked with the aRes Travel software.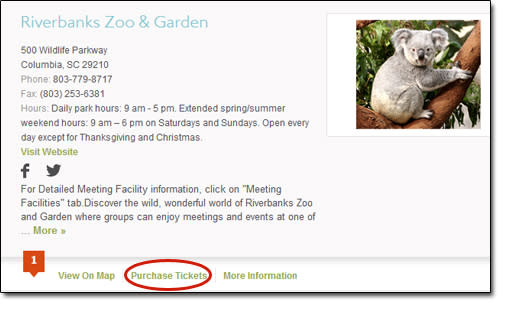 The Columbia Metro CVB focused on enhancing meeting planner tools. They decided to optimize the Meeting Facilities page by adding multiple search filters, which allow meeting planners to search and browse the types of facilities available in Columbia. Other enhancements include key word search, Google maps of nearby facilities, and more.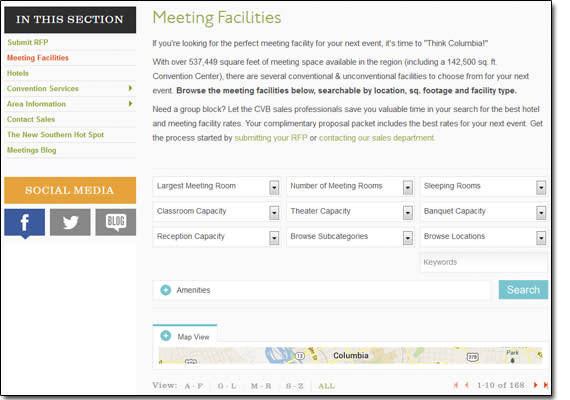 Lastly, the CVB wanted the website to provide more calls to action and integrations with social media. So they added different special offers widgets, social media feeds, and printer friendly PDFs for event listings.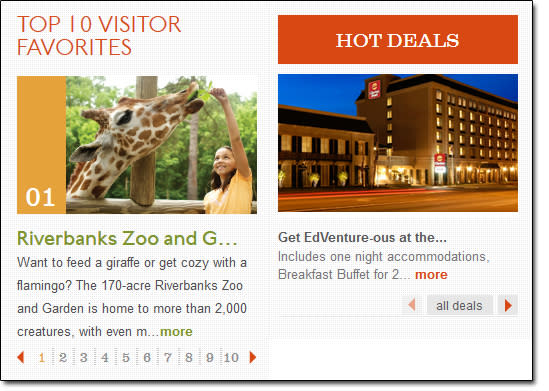 Check out the new Columbia Metro CVB website for yourself and discover what truly makes this city famously hot.