Congratulations are in order! Many of the Spring season website competitions have selected winners, and we're pleased to announce a number of clients who have been recognized for their outstanding websites.
Hermes Creative Awards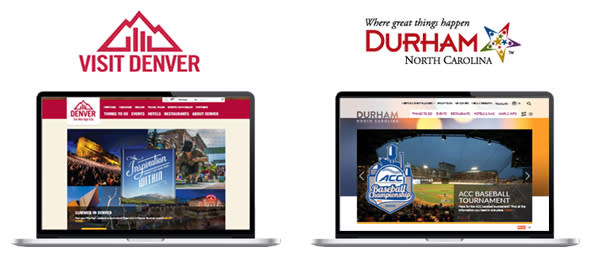 Congratulations to the Hermes Creative Award winners! Visit Denver received a Gold award, and Durham, NC Convention & Visitors Bureau received an Honorable Mention. The Hermes Creative Awards is an international competition that recognizes outstanding design in traditional material and emerging technologies.
Internet Advertising Competition
For the Internet Advertising Competition, three Simpleview clients were recognized with Outstanding Website Awards. Durham, NC Convention & Visitors Bureau, Mobile Bay Convention & Visitors Bureau, and Visit Hendricks County were each honored with this award. The Internet Advertising Competition judges submissions based on its creativity, innovation, impact, design, copywriting, use of the medium, and memorability.
Communicator Awards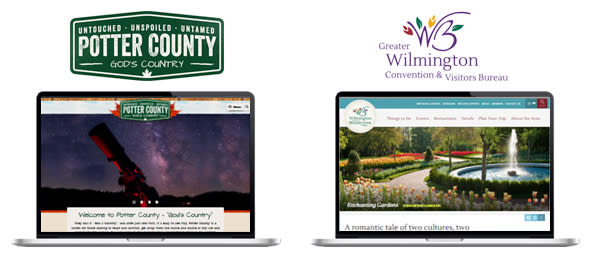 Three more clients were honored by the Communicator Awards. The Communicator Awards recognizes the continued pursuit of excellence in communications. Durham, NC Convention & Visitors Bureau, and Greater Wilmington (DE) Convention and Visitors Bureau received Awards of Distinction, and Potter County Visitors Association received an Award of Excellence.
Oregon Governor's Conference on Tourism Awards

Last, but certainly not least, Travel Lane County received the Outstanding Oregon Website Award at the Oregon Governor's Conference on Tourism in April. Congratulations to the entire Travel Lane County team!
Did your DMO win an award for its website? Email us a link to your press release at sfitzgerald@simpleviewinc.com, and we'll be happy to share the good news!