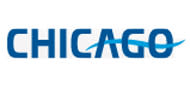 Choose Chicago - the city's official destination marketing organization - saw a major increase in downtown hotel occupancy and overall visits over the summertime, thanks to a 12-week advertising campaign.
The DMO used a mix of television and digital media placements that targeted six cities in the Midwest U.S. from June to Sept. 2012. This effort generated more than 233,000 visits and 378,000 booked hotel room nights, totaling $207 million in visitor spending. 
Overall visitations to Chicago over the period marks a 3.2 percent increase compared to 2011. Additionally, the average daily rate increased six percent to nearly $200.
""We're very pleased with the numbers," said Warren Wilkinson, Choose Chicago's chief marketing officer in a report from ChicagoBusiness.com." Chicago is an important visitor destination and these ads resonated regionally."
As Choose Chicago is a Simpleview client, we are always proud to see their efforts work and benefit Chicago's overall economy. For more information, read the full report on ChicagoBusiness.com.