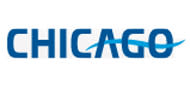 Choose Chicago - the official sales and marketing organization responsible for promoting Chicago as a global visitor destination to business and leisure travelers - has named D. Bradley Kent as its Senior Vice President of Sales and Services. In his new role, he will lead a 32-person team to ensure the bureau's hotel room night and convention business goals are met/
Kent returns to Chicago, where he spent more than 26 years in the hospitality field in senior leadership positions with Wyndham Hotels & Resorts and Hilton Hotels Corporation.  Most recently, he was the Vice President of Industry Relations for Freeman in Dallas, Texas. 
"Choose Chicago has an aggressive annual goal of securing 2.3 million hotel room nights and 50 new pieces of meetings and convention business," said Don Welsh, CEO and President of Choose Chicago in an official statement from the bureau. "His ability to drive business growth through sales initiatives that deliver revenue, market share and market penetration is exactly what our organization needs to achieve these goals."
As Choose Chicago is a Simpleview client, we are proud to welcome Kent to the bureau team. For more information, read the official press release.