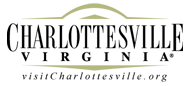 Monitoring and analysis month after month boosts organic search traffic 61% in one year following a new site launch.
When the Charlottesville Albemarle County Convention & Visitors Bureau redesigned its website in 2010, they also gave it a new URL. It's a risky proposition - one that usually causes big traffic losses - but through careful planning and transition services, daily monitoring and ongoing analysis of both site issues and opportunities, simpleview's SEO services raised Charlottesville's site traffic to new heights in just one year.
Preserving Equity
When launching a site under a new domain name, the search equity accumulated in its pages - their "PageRank" - can vaporize in an instant. To transition the Charlottesville site, simpleview mapped every former page to its best fit in the new architecture, setting up 301 redirects to preserve as much PageRank as possible.
Combing Out the Knots
Following launch, the SEO team continually monitored backlink errors (links to URLs that no longer existed) and crawl errors, resolving them with additional redirects, steadily "combing out the knots" of a complex website transition.
Traffic Psychology
A key part of organic SEO is getting inside the mind of your target user to understand why, for example, a page may have a high bounce rate, with visitors leaving the page right after it loads. As part of ongoing services for Charlottesville, our SEO team recommended ways to resolve high bounce rates by revising and reorganizing content.
Casting a Better Net
Organic SEO also means recommendations for ways to capture traffic "left on the table" - both in site planning and post-launch through ongoing analysis.
For example, the original Charlottesville site lacked a page specific to things to do in and around the destination. Related searches brought only 20 visitors to the site in the prior year. The new "Things to Do" page brought close to 8,000 visitors to the site through search engines in the first year post-launch.
Recommendations have also included strategies to reduce duplicate content (which earns a penalty flag from search engines), identifying poor-performing pages that would benefit from keyword-rich content and proposing ways to better leverage popular content. The listing for Monticello, for example, performs well, suggesting a Monticello page would draw even more traffic to the site.
Results Highlights
SEO services for Charlottesville began with planning the new site and continued daily in the year following launch. Even given the often devastating factor of a domain change, results of simpleview's SEO services have been dramatic. Comparing the year following launch of the new site to the year prior:
Organic Search Traffic: Up 61%
This is the most direct measure of the effects of organic optimization: strategies for leveraging content, identifying content gaps, etc.
Overall Site Traffic: Up 35%
This figure reflects organic traffic, effective site transition services and factors that speak to site quality, including backlinks, buzz marketing and more.
Time on Site: Up 24%
This statistic reflects alignment of function and audience. Increased time on site indicates that people coming to the site are finding what they expect and want.