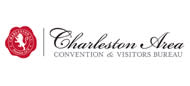 Charleston, S.C. recently got some major acclaim from Conde Nast Traveler readers, as they have named it as the top city in the world to visit. The destination also was named the best tourist destination in America for the second year in a row by the popular travel magazine.
"There are great hotels, great restaurants everywhere. To have that, and the history, plus super-friendly people? You can't get that anywhere else in the world," said Frank Fredericks, chairman of the Charleston Area Convention and Visitors Bureau (CACVB) in an article from FoxNews.com.
The magazine's readers ranked destinations through six categories: ambiance, friendliness, lodging, restaurants, culture/sites and shopping. Charleston topped all other cities, including high-ranking Florence, Italy and Syndey, Australia.
As the CACVB is a Simpleview client, we are extremely excited about this reader-based recognition and are proud to represent a DMO who is a leader in the tourism and hospitality industries.
For more information, read the full article on FoxNews.com or watch the bureau's promotional video on YouTube about being named as a top tourism destination.