In early September, Google announced that the new Google Search Console (GSC) had graduated out of Beta. The old version would be stripped of features over time as the migration of reports to the new Search Console is completed. Although still in the early stages, the updates and additions to the new GSC that DMOs should know about and become familiar with are outlined below.
The Change Everyone is talking about: 16 Months of Keyword Data
The old Google Search Console only allowed users to see keyword and Search Analytics data within the last 90 days. New and improved Search Console goes 16 months back allowing DMOs to compare performance year-over-year.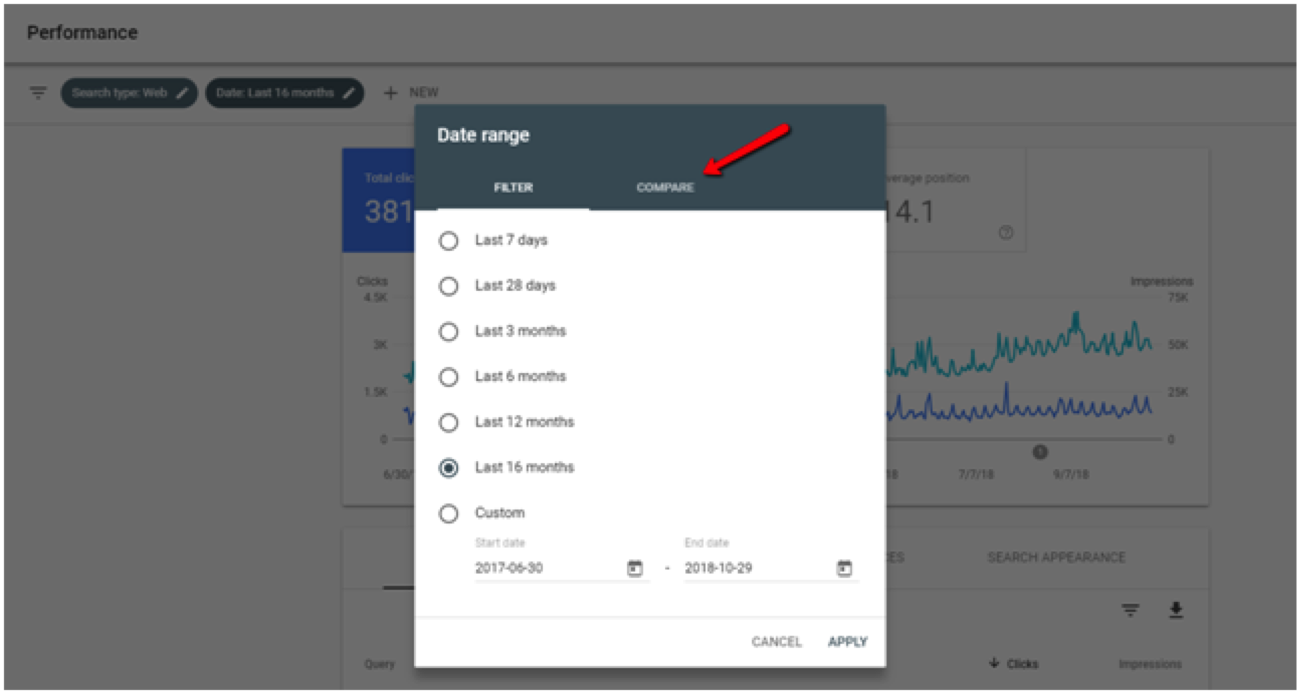 Since the tourism industry is influenced heavily by seasonality, this update presents a nice value boost to the previous month-over-month setup. Take advantage of the expanded date range and make comparisons for popular recurring events such as Restaurant Week. Look for terms with high clicks/click-through rates and incorporate those into your strategy as you prepare for the upcoming event.
My fellow Digital Marketing peers and I frequently refer to the "Total Impressions" metric to identify topics and keywords with untapped potential (high impressions but low CTR). Create targeted content for these topics to put your DMO in a position to compete for rankings.
Index Coverage Report
The old GSC had an Index Status Report with limited capabilities showing the trendline for the quantity of URLs indexed over the last year. New GSC's extensive Index Coverage Report not only displays valid indexed URLs, it also shows excluded URLs and defaults to display indexation errors needing attention. Thank you, Google!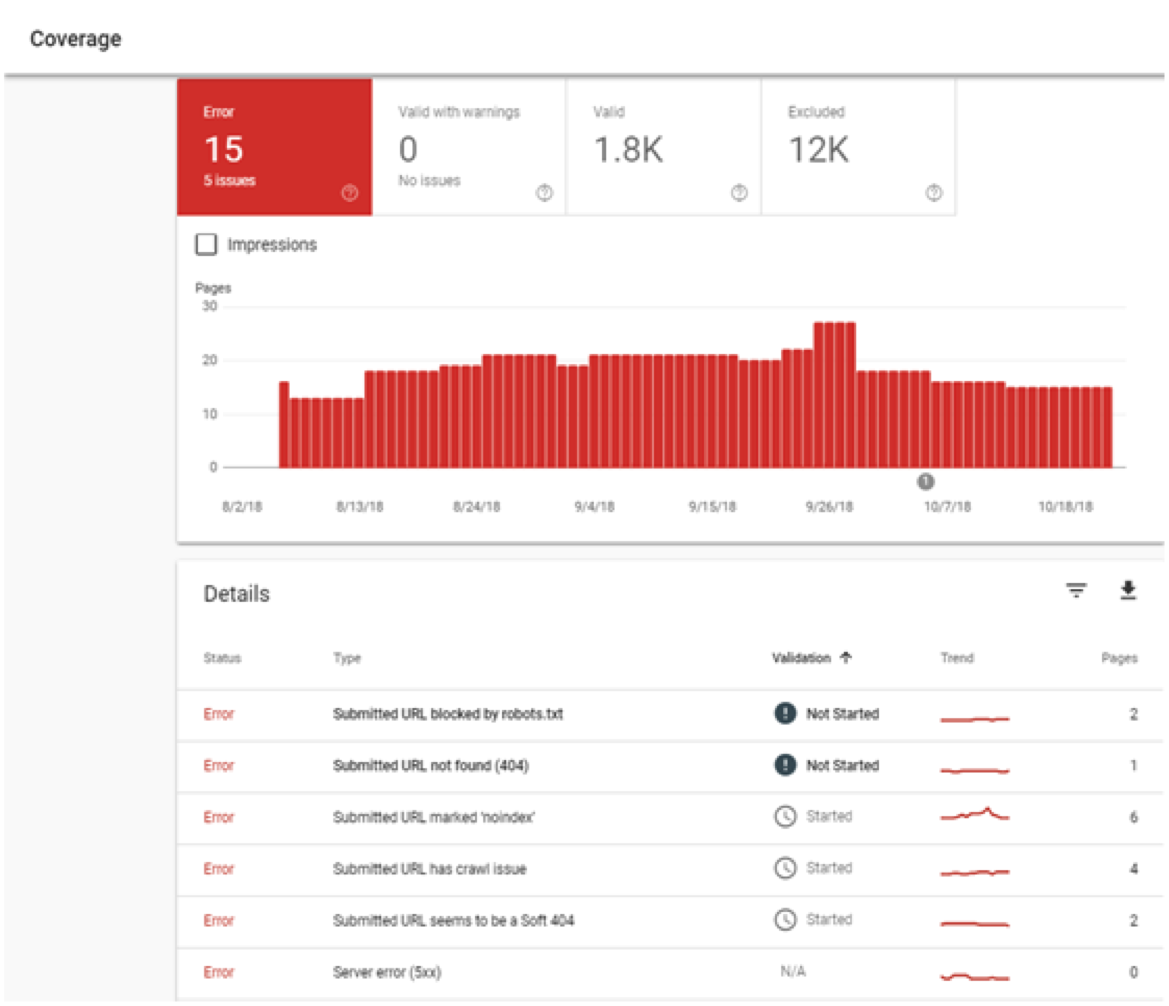 Another sweet feature of the Index Coverage Report is that it allows users to visually connect indexation errors with the site's impressions on Google. DMOs can use this to review a recent 90-day period and determine the effects of errors and error resolutions to performance.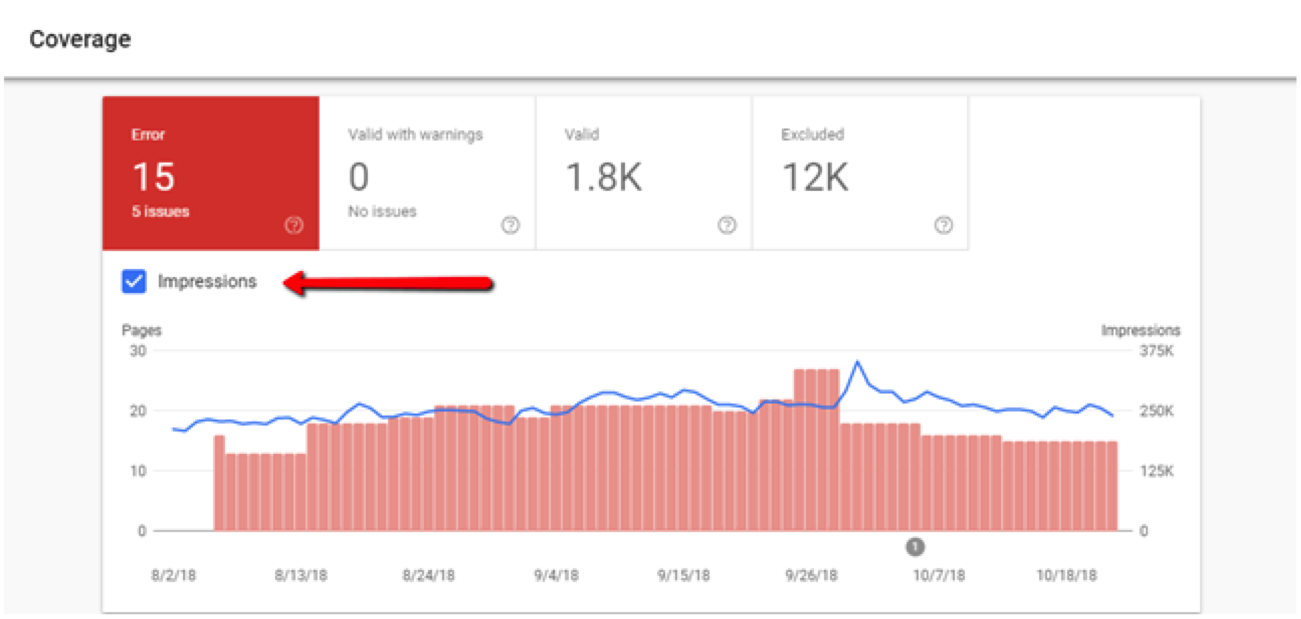 The most beneficial feature of the new Index Coverage Report, however, is the ability to "Validate Fix."

After reviewing and adjusting pages which are flagged for errors, GSC now allows you to submit the pages back to them for verification that the issues are resolved. Depending on the type of error, validation can be confirmed in a matter of minutes or days and notifications are sent via email.
DMOs should note that any pages generated from the CRM, such as listings and events, will take longer for the update to go live on the site than a CMS change where caching can be cleared. Try correcting these errors earlier in the day, and create a calendar reminder to submit the validation before you head home.
New Google Search Console Displays Well on Mobile Devices
Google has been pushing mobile-friendliness for years now, so it only makes sense that their tool would follow their guidelines for best practices. The new GSC displays beautifully on mobile devices so users can analyze data on the go without having to zoom in three times to decipher. The hamburger menu expands for easy navigation across report types and passes the "Clickable elements too close together" test.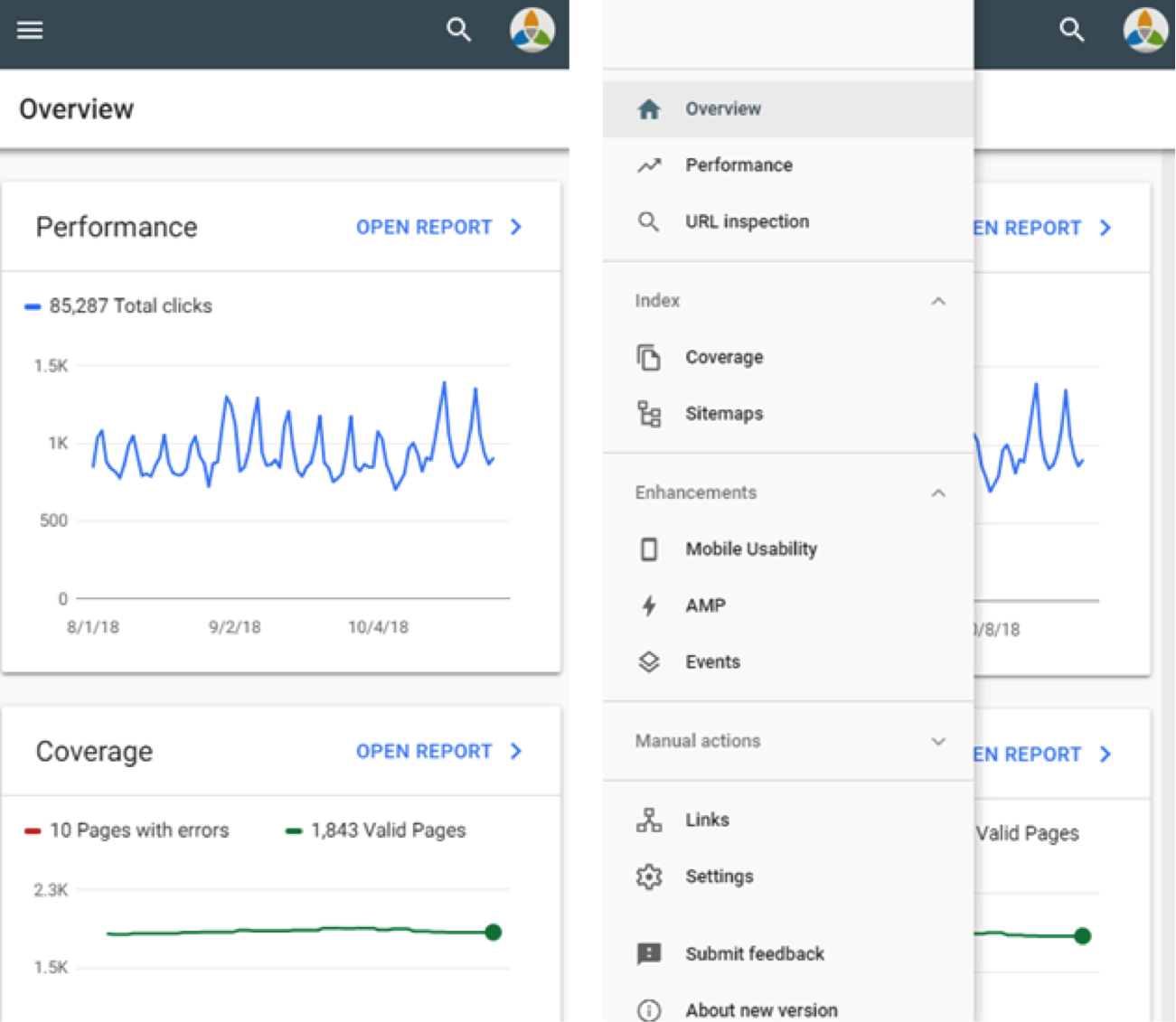 So if you make those CRM changes too early in the morning (before your coffee kicks in causing you not to set a reminder to validate), use your mobile device at your kid's soccer practice and get the figurative ball rolling for those corrections you worked so hard to fix.
URL Inspection Tool Added
This is a new feature and a great tool which allows users to quickly verify the mobile-friendliness and indexation of any page on the domain associated with the GSC property. If the page under inspection is a newer page that is yet to be indexed by Google, there is a nifty option to "Request Indexing," but the perks don't end there. The URL Inspection Tool also notes:
when a page was last crawled
the canonical URL specified (if any exists)
any robots.txt blockages.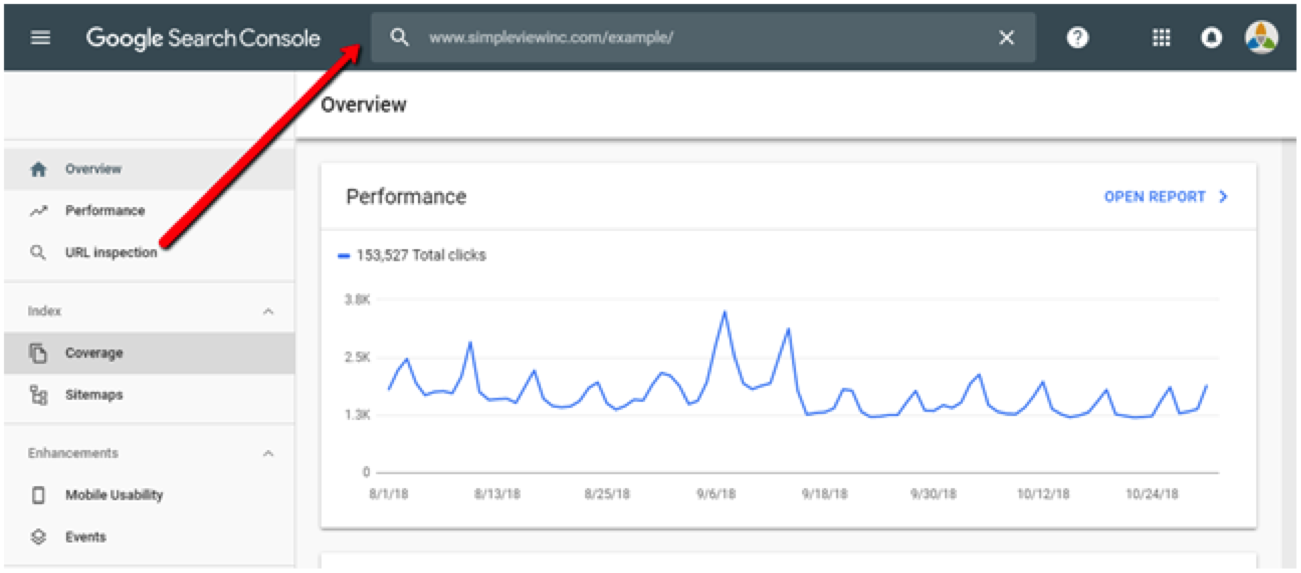 DMOs can utilize this tool when new content about an upcoming event is published without much time before said event. Inspect the URL to learn whether it has been crawled and indexed along with these other aforementioned insights.
If you're a perfectionist like I tend to be, seeing Mobile Usability Errors such as "Clickable elements too close together" and "Text too small to read" after submitting for validation weeks ago may drive you crazy.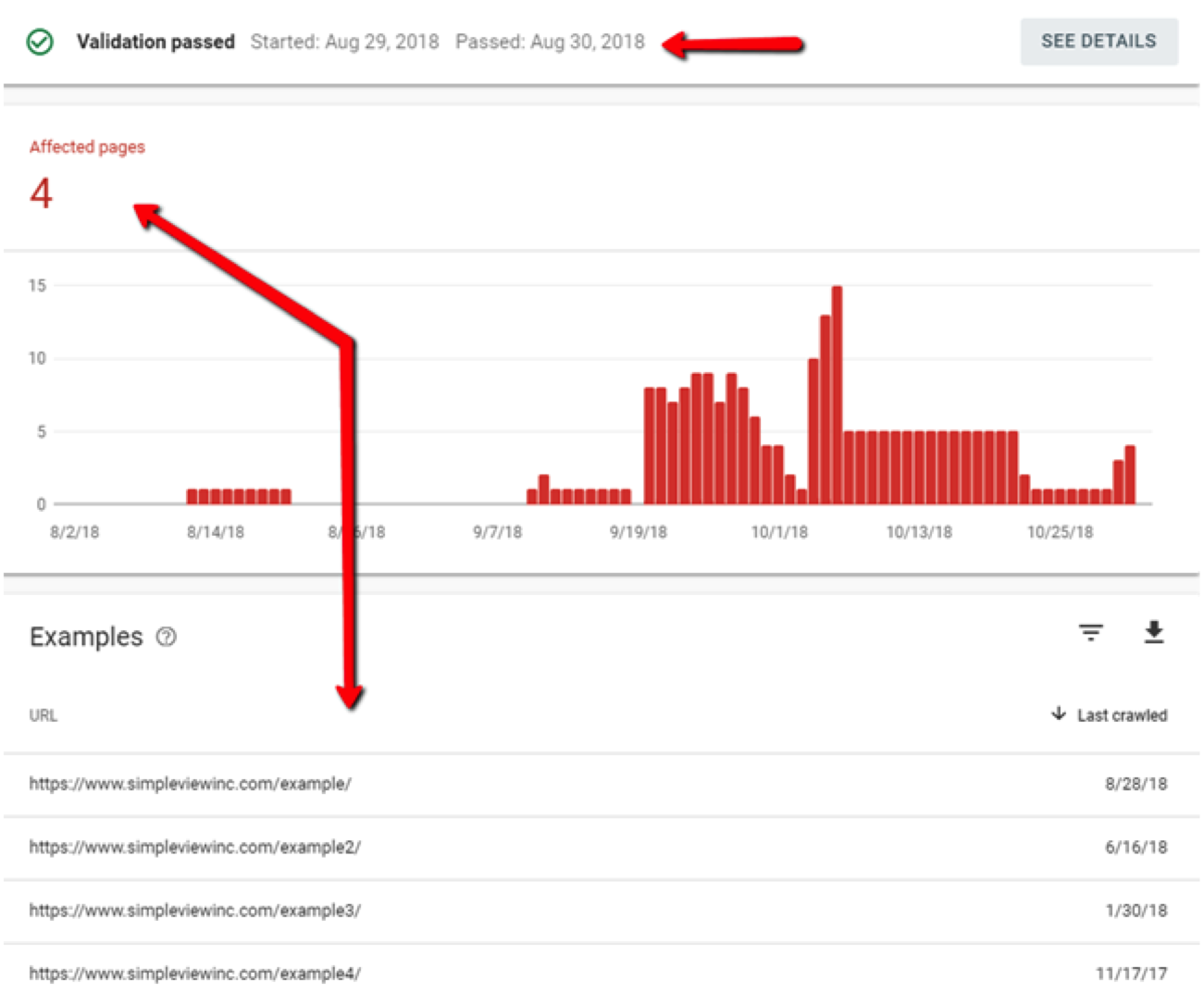 The Inspection Tool will confirm whether or not these pages continue to cause trouble, or if they were in fact resolved, granting you peace of mind.

Links Report
Google combined two very similar reports from the old GSC into one simple report in the new version. The new Links report shows both External Links and Internal Links data side by side, which is quite convenient.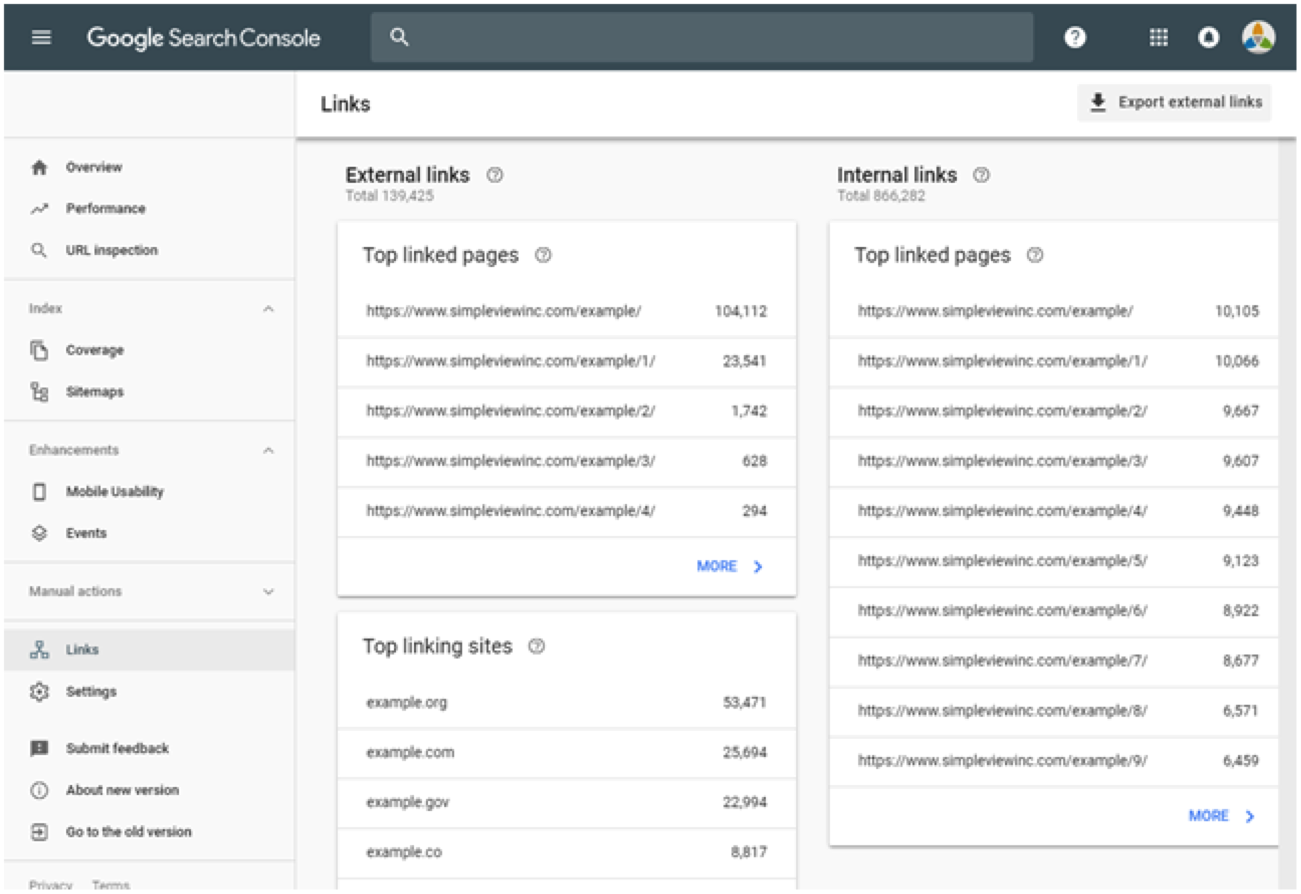 Even more convenient is the ability to filter external links by Page, Quantity of Links, and Linking Sites without having to export a .csv file.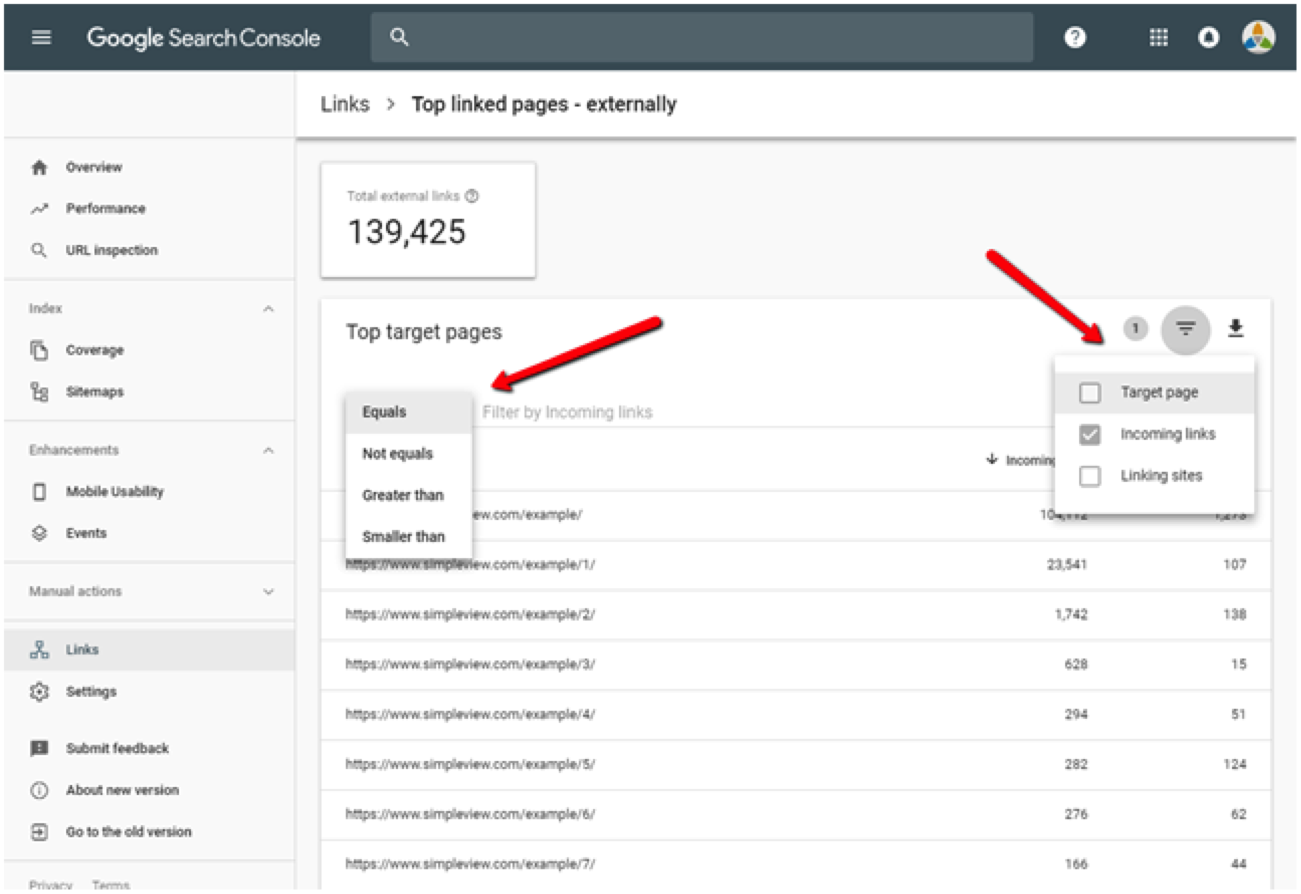 Depending on the size of a destination, external links can range from a few thousand to hundreds of thousands. Regardless of size, the ability to filter pages by link quantity is an awesome feature that can pinpoint pages shared by partners, or content that should be promoted more prominently in hopes of garnering backlinks. Should there still be a need to export this data, the new GSC offers the added option to export to Google Sheets along with the standard .csv export.
For a complete breakdown of everything new, improved, or missing in the recently-graduated-from-beta Google Search Console, check out Google's Comparison of Tools and Reports which will be updated as the migration continues.
If you'd like assistance monitoring and optimizing your content for search engines, reach out to your account manager to learn more about Simpleview's digital marketing services.