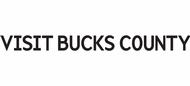 Bucks County is known for its covered bridges, colonial history, natural scenery and overall charm. Located near Philadelphia and only two hours away from New York City, Bucks County is a destination for those looking for a break from the city. We partnered with them to increase the Visit Bucks County website functionality and usability for visitors.

Visit Bucks County understands the power of providing destination tips and information via social media and wanted to provide true social media integration into the new site. Social media buttons and feeds were incorporated onto every page, member sections, as well as on the dedicated 'Social Hub' page. The Hub page provides more details of the kind of information shared on each social media platform, as well as links, feeds and hashtags.

Open Table is the website application that provides easy reservation options for local restaurants. The application allows visitors to make future reservations directly from the Visit Bucks County website. Open Table also provides visitors their choice of date, time and restaurant information when available.

Fully customizable Image Boxes were added to help drive traffic into the interior website pages. Visit Bucks County can use any images and/or text to feature an upcoming event or section of the website.

Bucks County is an unforgettable place - somewhere for couples to enjoy a romantic getaway, families to explore Sesame Place, the individual to discover the natural beauty of Philadelphia's northern countryside. There are attractions for everyone in Bucks County - check it out!