Earlier this year, the tourism industry came to a grinding halt. Planes were grounded. Trips were canceled. Tickets were refunded. And the future was unclear. 
Now, nearly seven months into the COVID-19 pandemic, tourism marketers are still navigating a comeback. For many, the question is how to do so safely, and without disrupting the valuable relationships that they've cultivated with their local communities over the past few months. 
Many residents are wary of the health dangers that increased visitation could pose to their community, while others have grown accustomed to a quieter destination.
But one thing remains clear: without tourism, local economies are suffering. So how do destination organizations bring back tourism with the support of their residents? 
They market directly to them. 
This summer, we've seen destinations around the world embrace the concept of micro tourism, inviting locals to become a tourist in their own city: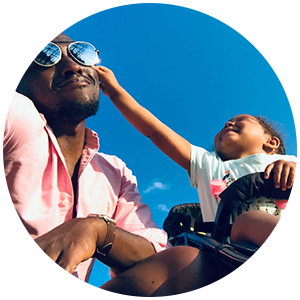 The team at Mesa Tourism created three unique "Escape to Mesa" vacation packages, each designed to support the city's struggling hospitality industry. Each package comes with $150 in incentives for guests who book at least two nights in a Mesa hotel before December 15, including gift cards to use at local restaurants and attractions. 
Tourism Vancouver launched the #VancouverComeBack campaign earlier this summer, which encourages residents to support the local economy by patronizing Vancouver's restaurants and attractions. While the campaign initially focuses on locals, over time it will include the rest of British Columbia and the remaining Canadian provinces. 
Each week, the team at Tourism Montréal updates the homepage of their website to showcase a different local event or activity, in an effort to inspire residents to get out and experience something new within the city.
The Greater Topeka Partnership joined forces with Explore Lawrence to launch the "Travel Together program," which focused on drive markets between the two cities. The initiative enabled the organizations to expand to nearby markets, uniting would-be competitors and forging a greater sense of community. 
The Bermuda Tourism Authority recently shared their "Inside-Out" approach to recovery on The Layover Live, starting from within their own community and working their way out to include international visitors. On the "inside," they encouraged residents to take part in initiatives to support their local stakeholders, such as The Great Takeout Day. 
Only time will tell if this approach is successful, but for now, we encourage you to get out and become a tourist in your own destination for a day. You never know what you might discover! 
Photo by Daria Shevtsova on Pexels