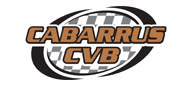 The Cabarrus County Convention and Visitors Bureau recently received two top Destination Marketing Achievement Awards at the 2012 North Carolina Tourism Leadership Conference in Charlotte. This includes a platinum award for Best Marketing Initative - a social media campaign to promote a concert from The Voice contestant Tony Lucca - and a gold award for Best Print Advertising on work to promote the county's motorsports attractions.
"We haven't had a platinum award in the three years that I've been here," said Michael Bonoffski, the bureau's senior vice president of marketing and communications, to the Cabarrus News. "I can't speak so much to what we've done in the past, but in the timeline that I've been here, this is probably the most outside-the-box thing we've ever done." 
As the Cabarrus County CVB is a valued Simpleview client, we are extremely proud of their accomplishments and wish continued success for their future marketing and advertising efforts.