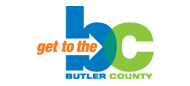 The Butler County Visitors Bureau is dedicated to creating exceptional tourism experiences for visitors throughout Butler County. Established in 2007, the BCVB helps promote the county's unique destinations through small meetings, conferences, conventions, tourist events, and attractions.

They were honored with four "MIDDY" awards for excellence by the Ohio Association of Convention and Visitor Bureaus (OACVB).

First Place Awards:
• Imaginative Promotional Video Series - The Buzz Series
• Innovative design, content, interactivity, and technology - BCVB Website

Second Place Awards:
• Creative Advertising Series - "Become just about anything overnight"
• Fun and informational visitor's resource: BCVB 2013 Visitors Guide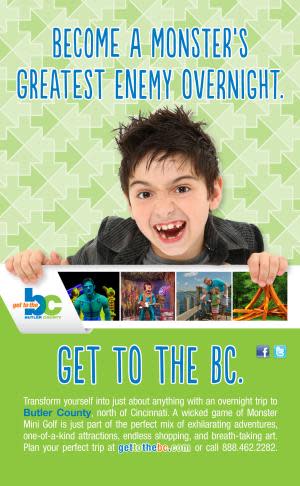 We had the pleasure of working with the BCVB to create a new website. Read about the BCVB website development, and more about the BCVB wins.