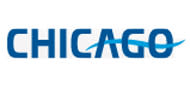 Choose Chicago has launched Chicago Neighborhoods, a hub for all of Chicago's 70+ Neighborhoods and highlights the different events, restaurants, and cultures of the city.

 

The new site section focuses on expanding tourism throughout the city and offers the chance for both visitors and residents to discover more about Chicago.

 The new site section also includes 'Getting Here', instructions on how to get to a neighborhood via public transportation and estimates of cost if taking a taxi.

Chicago Neighborhoods also has the tools to add attractions, hotels, restaurants and more to a personalized and interactive itinerary builder.

read more here!