Instead of relying on your visitors to return to your website to read your latest blog content, bring it to them. Now you can give your site visitors the option to subscribe to your blog, so updated content is delivered right to their email inbox. Travel planners get the most up-to-date content from your blog, and you help keep them engaged and easily sharing the news.
With the new blog subscription feature enabled in your CMS you can:
choose how often to send blogs to readers, weekly or monthly
customize the subject line, greeting, and image in the email message
view an email preview before sending
Now you have one more way to gauge interest in your website and content, to distribute content to re-engage visitors, and to show your blog efforts are reaching an interested audience.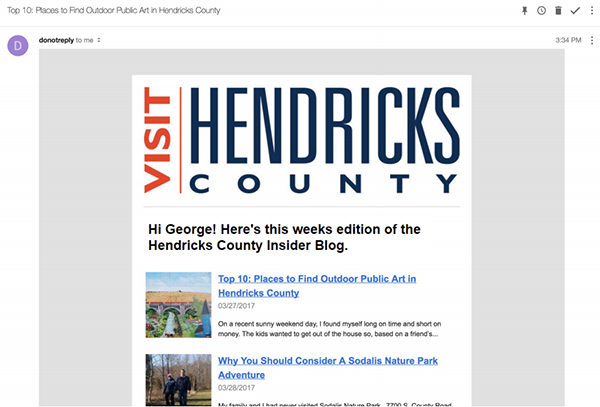 To enable this new feature in your CMS, simply contact your Account Manager and they will help you get started.