I miss those long Sunday drives that ended with cheese and crackers. I didn't realize it at the time, but my middle-class parents (both teachers) loved charcuterie. We didn't call it that, of course, and it hardly was. We didn't have fancy assorted crackers, green olives stuffed with garlic, fig spread, prosciutto, mature cheeses like stilton, brie or any of the savory snacks you'd find at your hip local eatery. Ours weren't foods you'd find printed on off-white, heavy cardstock menus — our charcuterie was basic grocery store items. My family would finish our Sunday drive and relax together with a box of Triscuit or Club crackers, neatly sliced cheddar and Swiss (Gouda too, on a good day) stacked on ordinary, flower-printed paper plates. This was our weekly ritual after a weekend of enjoying local attractions, scenic-views and family togetherness.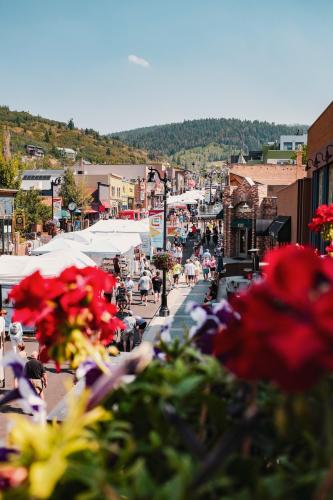 This longing for nostalgia and diversion has only increased in recent months since COVID-19. With families stuck at home and summer vacations canceled, would-be travelers are looking for activities that are close to home. Recent research shows that when asked, most people are hesitant to travel far, preferring local activities over the anxiety of packing up and flying hundreds or thousands of miles away. Maybe out of necessity or maybe out of restlessness and sometimes chronic stress, there's a resurgence of interest in entertainment, discovery and especially family togetherness, found right where we are. This pandemic has given us the opportunity to venture out and rediscover the enchantment of our own backyards. Now more than ever, it's important to support and grow our local economies by showcasing our destination, to our own destination.
Here are some tips on what your destination website needs to help boost your local economy and your community's hunger for local activities:
Aggregate activities and attractions within your community in one location that is easy to find
Include as much relevant content as possible: phone numbers, addresses, directions and detailed descriptions … and lots of photos
Show real-time pricing and availability, including attractions that are free
Categorize or tag activities so they're more visible and easier to narrow down
Be all-inclusive: the more you offer, the more valuable your website will be
Link directly to your activity provider's booking engines and websites
Promote restaurants that offer to-go orders that are sure to compliment a long day of activities
Continue to watch industry trends to inform your decisions
 There's plenty of demand for local activities and trips. Showcase local businesses and destinations and don't forget to encourage everyone who visits your website to pack their old, green and white metal Coleman cooler full of cheese and crackers (and maybe a little wine, we could all use a glass) and remind them to be authentic, stay safe and rediscover all the amazing hidden gems found right around every corner of their (your) neighborhood!