The East's highest mountains provide Boone, North Carolina with cool summers and snowy winters, making it an ideal year-round destination for adventurers and explorers alike. Home to the Blue Ridge Parkway, the High Country Wine Trail, various spas, and trails for hiking and cycling, Boone has something for everyone to enjoy.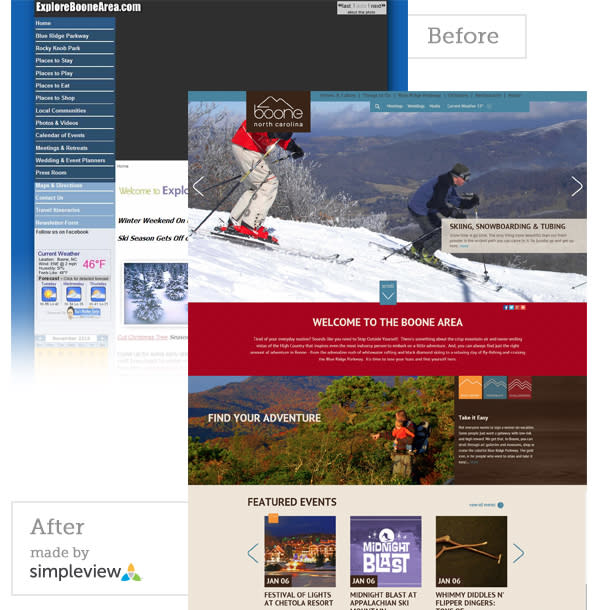 The Boone area's new website has a number of features that appeal to its adventurous visitors, most notably, the responsive design. Whether researching from your home computer, or exploring attractions via your mobile phone on location, the ExploreBooneArea.com looks beautiful and functions efficiently across a multitude of devices.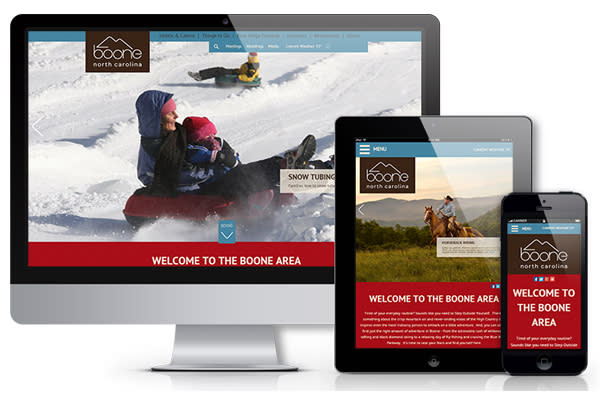 One of the exciting new features is the Adventure Level module, which is available on the home page. With this feature, Boone Watauga County TDA has the ability to categorize listings and events as "Easy Going", "Moderate", or "Challenging". Then, users can select these levels through the homepage, icons, or image boxes throughout the website. Ultimately, a list is populated of both listings and events in that category, helping visitors quickly find an activity to explore.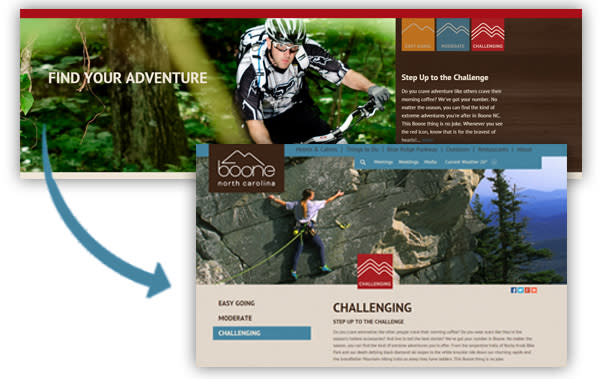 Lastly, Boone's Events page now integrates event data from Everwondr, pulling in more activities for even more possibilities for visitors.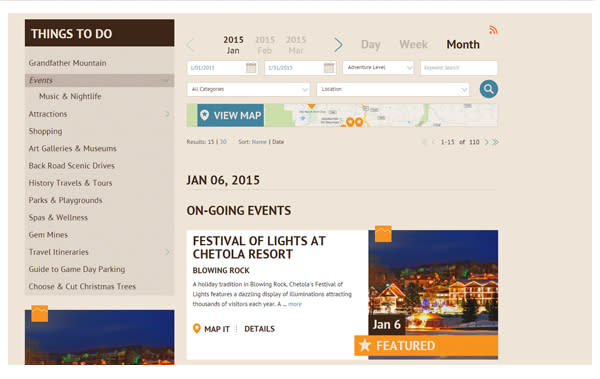 These are just a few of the adventures at your fingertips in Boone, North Carolina. Named one of the top 50 adventure towns in the United States by National Geographic, Boone now has an equally exciting website to match. Discover more of the site at the new ExploreBooneArea.com!