I recently journeyed to the far east of North America to St John's, Newfoundland, a truly unique and colorful destination. The oceanside cliffs and inlets remind one of Ireland, while the colorful houses on the steep slopes leading to the harbor are reminiscent of exotic shores in the Caribbean. Yet St. John's is truly a place all its own.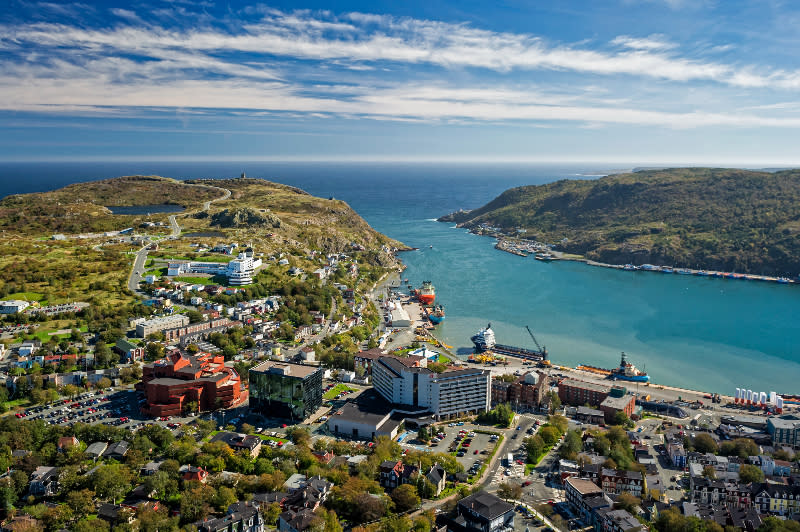 Photo courtesy of Destination St. John's
During the two day CRM Training with Destination St. John's incredible team, I kept hearing, "If you want to be an honorary Newfoundlander, you have to be screeched in." When I asked what it meant to be "screeched in," details were vague, but I knew it involved some type of ceremony with a fish (that I was expected to kiss).
So, after our training ended on the second day, we set out to a local pub for the initiation ceremony. People had come from all over the world to this little pub in St. John's. There was a group from Australia, one guy said he was from Ecuador, and a number of people from all over Canada.
Fun Facts About Newfoundland
Getting "Screeched In" 
The ceremony starts with a little Newfoundland history, then a bite of traditional Newfoundland bologna, followed by a little lesson on the Newfoundland language and some key phrases. And finally, here comes the "screech" and the fish.
In the old days in St. John's, the Cod Fishery was booming, and one of the biggest trade partners demanding Newfoundland's fish was Jamaica, and in return, Jamaica would bring to St. John's a particularly strong blend of rum to trade for the fish, which the cod fisherman soon grew to love. So much that it was said that the fisherman would literally be kissing the fish goodbye in order to get their hands on the "screech," which was so strong that it could literally make a man scream!
So just like the old days, in order for to get my screech, I had to pay my respects to the old cod.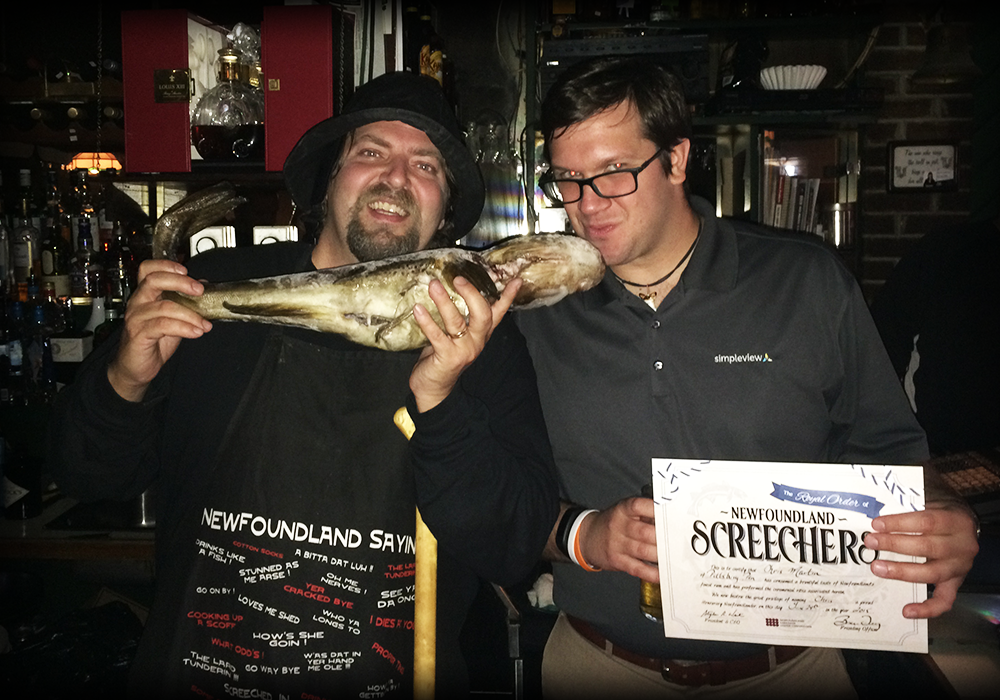 The last test was to drink the screech without screaming like a little girl.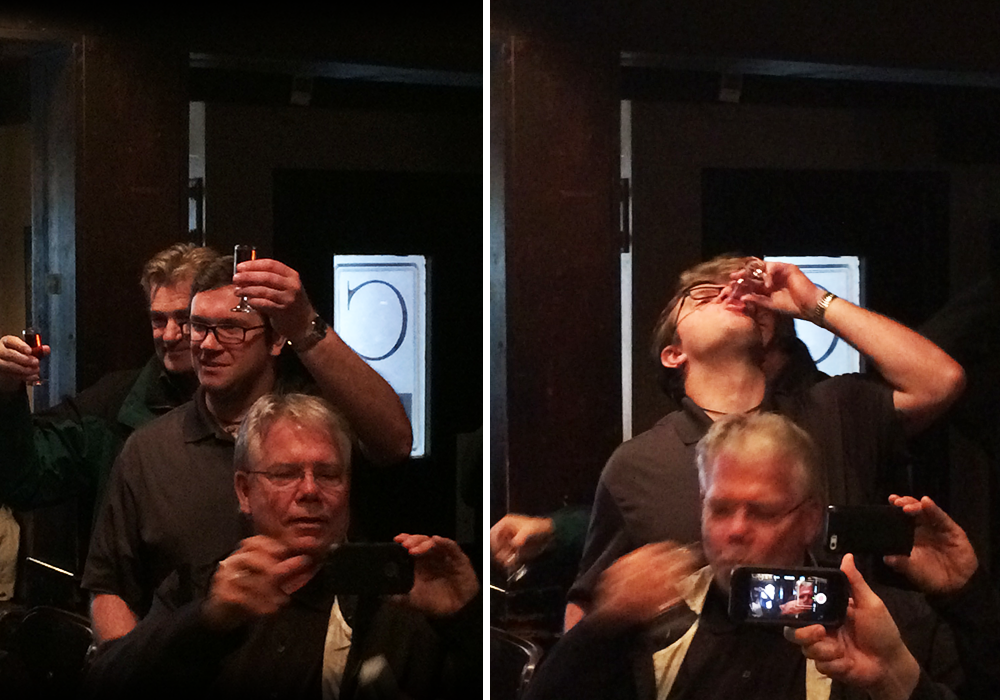 Piece of cake :)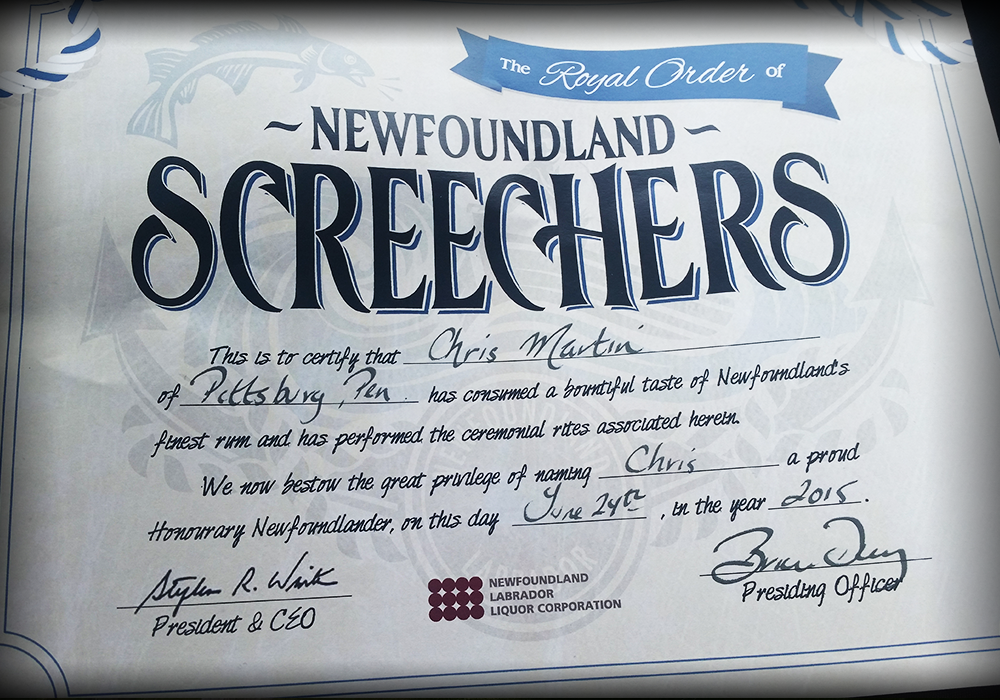 So, if you're looking for a true Northeast experience (you actually can't go anymore Northeast in North America) head on up to St John's, Newfoundland, a town with lots of history, scenery, and a great people.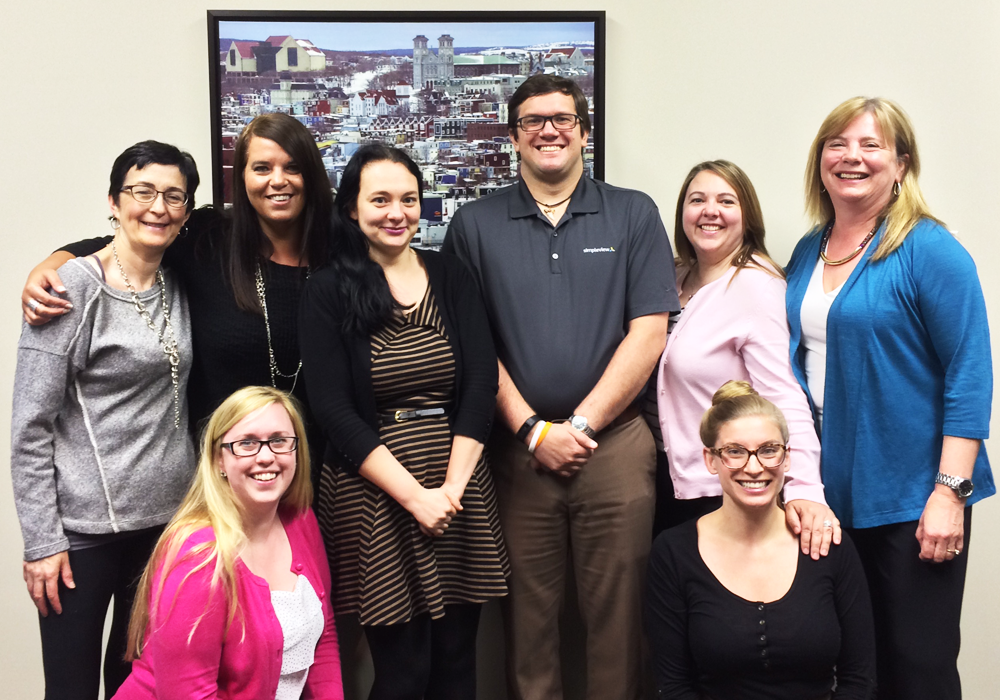 Thanks to Lisa Davis for the $3 tour, and Janelle Hickey for the pictures, and the rest of the Destination St. John's team for a great training trip! Long may yer big jib draw, (Newfinese for "may the wind always fill your sails!").