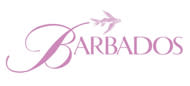 Simpleview created the SimpleStar Program to recognize employees who go above and beyond their normal duties. Nominated employees are entered into the annual raffle for a chance to win a paid vacation for two (valued at $3,000) to a destination of their choice. Winners are randomly selected during Simpleview Summit.
Charles Walton, of the Barbados Tourism Authority, sweetened the prize by offering $2,500 in hotel and excursion/attraction credit if the 2013 winner chose to vacation in Barbados. 
Sean Albert won this year and was thrilled to explore Barbados with his girlfriend, Julie!
-----------------------
We landed at Barbados' airport, which is on the southern coast of the island. Getting from the airport to the hotel was very easy, and since our hotel was located farther north on the west coast, we got to catch a glimpse of how geographically diverse an island that is only 14 miles across (at its widest) can be. Much of the land we saw was devoted to the sugar cane crop, which, among other things, is used to make rum.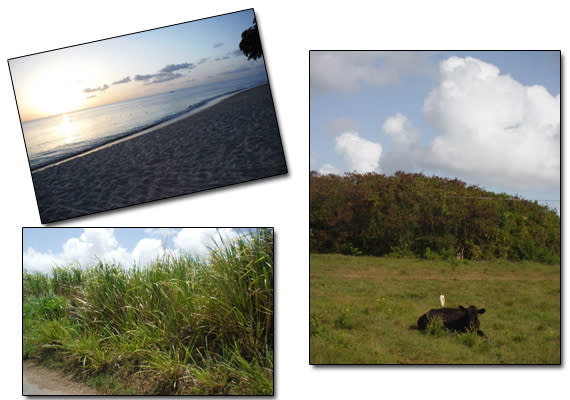 We were greeted with rum punch and a refreshing towel while checking in at the Tamarind hotel. Below is a picture from our room, with the Caribbean Sea in the background.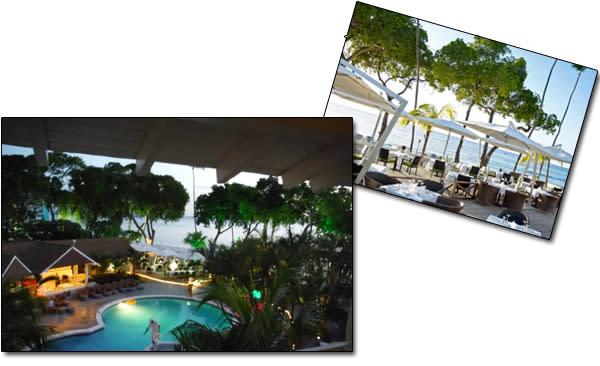 Barbados' beaches are beautiful, and despite a high occupancy at the hotel, the beach was not crowded. We enjoyed laying in the sun and swimming in the sea. The sand was soft and the water was warm and clear, and with free snorkeling and a reef covered with colorful fish and sea turtles, it was easy to enjoy ourselves.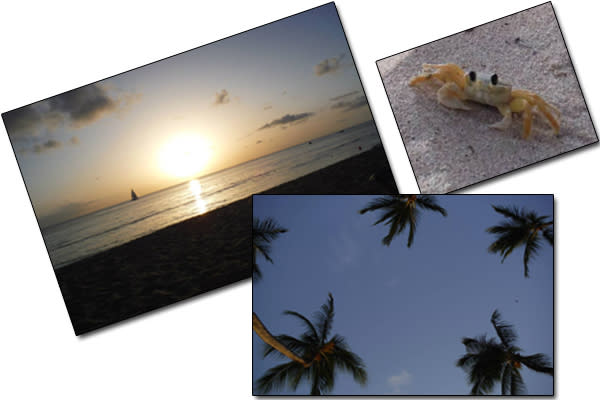 Horseback riding was a lot of fun, too. The three hour ride allowed us to enjoy the inland farmland and then ride out to the Atlantic Ocean. Bernard was our guide, or as he preferred to be called, Experience Guide. He described the entire local flora and their medicinal properties. He also happened to be a poet and recited a few poems for us during the ride. All in all, Bernard gave us an enjoyable experience, and we highly recommend riding with Ocean Echo Stables for a wonderful time.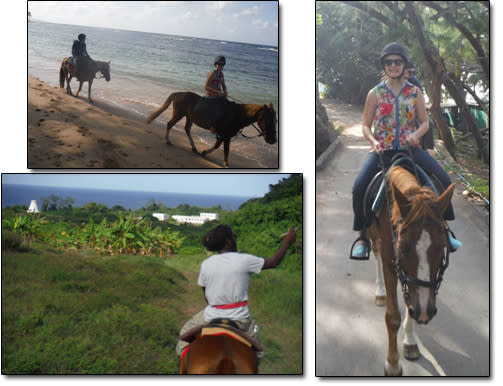 The next day we went down the coast to Bridgetown - Barbados' main city. We toured the Mount Gay rum distillery and enjoyed their variety of rums. Below is a photo of the Mount Gay rum tasting room, where our guide, Jamar, explained more of the island history and how Mount Gay Rum became the world's first rum.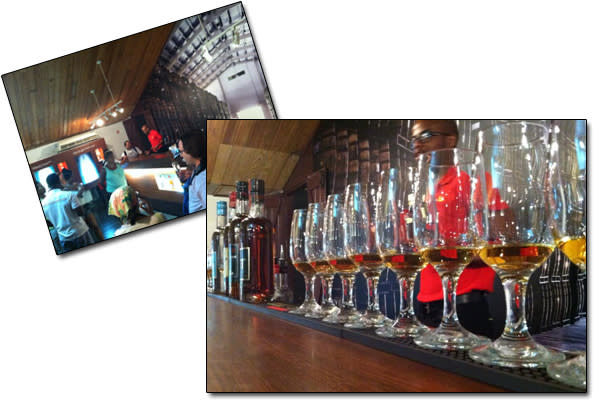 After the rum tour, we walked down into the city. We had forgotten to pack our camera charger, so we went searching for a store. We were able to find a charger in a downtown mall with help from a few Barbadians.
We took a bus back to the hotel and the ride in itself was pretty fun. The busses have surprisingly good sound systems - you can sometimes hear the music from them from a block away. At one point the bus stopped and the driver got out of the bus. A kid who was sitting next to us hopped into the driver's seat and drove the rest of the way. It made me wonder if I could have a go at it. There's another bus line you can take that doesn't have the loud music, but this one was great fun! Both buses are priced at $1 US per ride, which makes it a very affordable mode of transportation.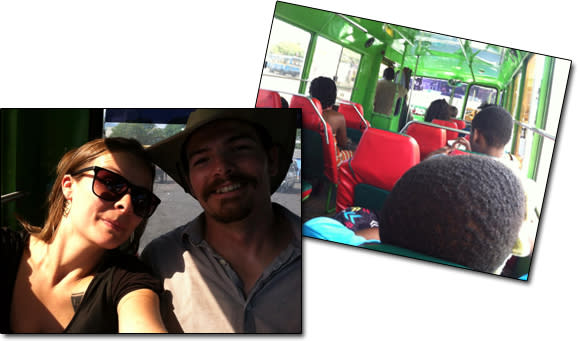 Our favorite activity while in Barbados was Harrison's Cave eco tour, a four hour spelunking adventure in one of Barbados' greatest natural treasures. We had a private tour with two very friendly and fun guides, Peter and Jamal. Interestingly enough, Peter, like Bernard (our horse riding Experience Guide), also pointed out the flora and their medicinal qualities. Just happens that Peter and Bernard live near each other, and are also two of the nicest people we met there, or anywhere.

An interesting fact about Barbados is that it is not made from volcanic rock, but from layers of choral and sediment. This creates a natural filter for water flowing under the island, and results in water that is 99% pure. We got to drink some of this water straight from the source while down in the cave, and it really did taste clean!
We were also fortunate enough to be in Barbados during their Annual Crop Over Festival, which celebrates the sugar cane crop harvest. Charles, of the Barbados Tourism Authority, and his wife were generous enough to take us to see the main parade. There were several bands comprised of a music truck, costumed dancers, drink truck, food truck and bathroom truck. It's a very large event, with a large amount of money on the line for the winners of the parade.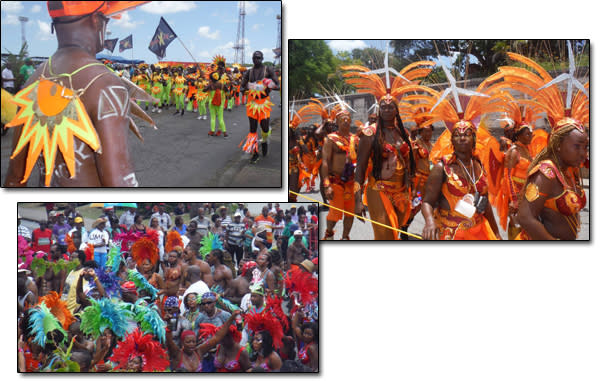 We had a great time, and we'd love to go back and experience more of what Barbados has to offer. It's a beautiful place, and we encourage everyone to go. We were lucky enough to get this chance, and thank everyone at Simpleview and Barbados Tourism Authority  who were involved in making the vacation a reality.
-----

Sean Albert is a CMS Lead Production Developer at Simpleview. For more information about website design, development, and social media, e-mail us at info@simpleviewinc.com or call our offices at (520) 575-1151.