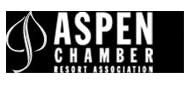 While Aspen, Colorado is well-known as a famous, frequently visited winter destination, the city's downtown streets have been bustling this summer, thanks to efforts by the Aspen Chamber Resort Association.
According to the Aspen Times, a recent report showed a 78.1 percent occupancy rate for Aspen lodges in July 2012, compared to a 71.2 percent rate in July 2011. Vacationers are also spending more on their stays, as the daily lodging rate for July 2012 was $319 compared to $294 for the same month last year.
This is excellent news for Aspen and its Chamber Resort Association, which is a Simpleview client, as they are actively working to carry this momentum into the upcoming Labor Day holiday weekend and for this week's USA Pro Cycling Challenge event.
For more information, read the full article on AspenTimes.com.