As an organization, Simpleview strives to create innovative solutions to meet the needs of destination marketers. That mission is what drove us to create the industry's most widely used CRM, our powerful CMS platform and a plethora of other DMO tools. 
But we also know that it doesn't matter how powerful and cutting edge our solutions are if you don't know how to use them to their fullest potential. That's why we created the Brainery, an online learning hub offering certifications in various facets of the Simpleview CRM and CMS. 
The Brainery's newest course, Email Marketing Management, covers everything you need to build a powerful email marketing strategy — from building contact lists and segmenting your audience, to testing to optimize your campaigns.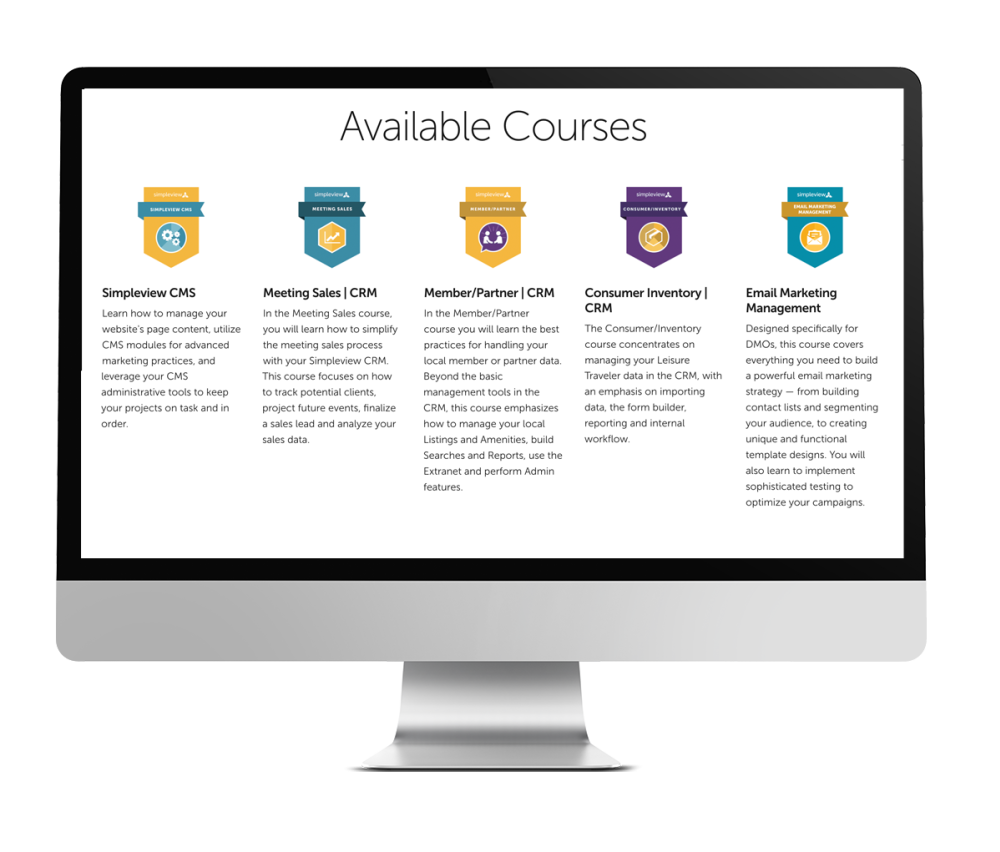 Not only do these 45-day self-paced courses give users the tools and knowledge they need to succeed, but a Brainery certification also shows a dedication to personal educational achievement, and can lead to increased productivity and workflow efficiency. 
It's for those reasons, and many more, that Arlington Convention and Visitors Bureau, a longtime Simpleview customer, decided to certify their entire CVB team. In just five months, the Arlington team has collectively earned more than 30 certifications, with several team members earning some of the highest scores in the history of the Brainery. 
Download the PDF to see what the Arlington team had to say about their experience with the Brainery, and how getting certified has helped them in their day-to-day work.