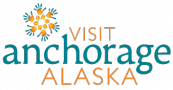 I packed my trail running shoes with a smile on my face, knowing that in less than 24 hours I would be running up a mountain in Alaska. As a lover of the outdoors, Alaska has been on my must-visit list for a while so I was particularly excited to be chosen to train three of our Alaskan clients. My mind raced as I tried to remember to pack all that was needed when it occurred to me...a bell! I must pack a cowbell! Here in the desert, one worries about rattlesnakes on the trail. In Alaska, they worry about bears. Bells warn the bears. The thought of running into a bear actually made me a little excited. I knew this was going to be an awesome trip!
I arrived in Anchorage in the late evening and had to drive down to Palmer, AK. It was still light out so I was able to enjoy the scenery during the drive. I had a huge smile on my face and kept thinking, 'Holy cow! I am in Alaska!'. It was less than an hour to Palmer and I arrived at the Alaska Garden Gate B&B and Cottages in the dark. I immediately fell in love with these little cottages and the property. It felt so much more like home than any hotel and the owner, Karen Harris, left some delicious breakfast treats in the refrigerator. I knew I was in for a great stay! 
I woke early in the morning as I was planning to drive to Hatcher Pass for a run. I walked out my front door and noticed that there was a glacier in the distance. I was in heaven, I thought. I grabbed my bear mace, cowbell, camera and pack and hit the road. I, of course, immediately got lost and headed 10 miles in the wrong direction. I eventually found Hatchers Pass and was in awe at the running rivers, snow-capped mountains, and the beauty of the area. The valley was so beautiful and unlike anything I had ever seen. I followed the trail up the mountain to a summit when I noticed a lake in the distance; that turquoise colored lake was my new destination. I climbed up and over huge boulders; often putting me in some precarious situations but the huge smile on my face just kept me pushing forward. When I got to the lake, I was in awe. The water was so clear and in the middle of the lake, there was a turquoise hue. I was tempted to jump in until I checked the temperature of the water. It was quickly decided to sit there and enjoy the view. 

When I got back to my cottage, there was a message waiting for me from Casey Ressler of the Mat-Su CVB. We were planning on hitting the river with his raft for some fishing the next morning. By the time we dropped the raft into the river, I was thoroughly chilled and wondered if I was in for a day of misery. All of the recent rains had left the river levels quite high, which looked to turn our trip from a leisurely drift down the river to a heart-pounding adventure. We pushed off and started down the river when Casey yells, 'Sweeper!'. I look around, wondering what he means when we get smacked in the face with a tree branch. I quickly understood the term 'sweeper'. Like a naive tourist, however, I was having a blast as the raft bucked and kicked us down the river. The captain and his mate, however, were a tad worried but never told me until much later.
Eventually, the river calmed, the rain stopped (thank goodness), and we were able to drop our lines in the water. I was in heaven floating lazily down the river, enjoying the sights and sounds. We cast our lines and tried what resembled fly fishing. My line however just sort of flew randomly through the air; generally landing a few feet in front of me. We gave up on the shore fishing and climbed back into the raft to head home. It was near the end of our trip that I felt a tug on my line. My immediate reaction was that I caught another log. Casey, however, jumped into action, spun the boat around and yelled, 'you got a fish!'. I reeled it in and it was a beautiful 30-inch rainbow trout. The pictures are however very deceiving. It only looks like 10 inches in the picture but it was at least 40 inches in length. That 45-inch trout must have been a record of sorts? It was a perfect ending to a perfect day.
The next week was spent training clients. The first two days we spent with the Mat-Su CVB; one of Simpleview's original clients. Throughout the training sessions, I heard many "Ah-ha" or "that is so cool!" moments; which are why I enjoy training so much. Hearing how our products and the training session will help our clients achieve their goals is what it is all about for me! We spent two days with the Mat-Su staff and headed back down to Anchorage to train Alaska Travel and Visit Anchorage. I was only two days into the five-day training spree when my voice already started cracking. The next day was spent training Alaska Travel; a group who was very excited and eager for the training. There were many laughs and many Ah-ha moments. It was a true pleasure to finally meet the entire staff there and put faces to names. We ended the week with Visit Anchorage, a team that I have worked with a lot over the past 2 years. We were in the midst of a new project with them so it was nice to work through the specifics and do testing with them, while onsite. The team was also very enthusiastic and like the others, were a pure joy to meet and train.
 During my time in Anchorage, I made the best of time by running as much of the Tony Knowles Coastal Path as possible. This is a scenic path, a few blocks from the hotel that runs along the coast offering view of the ocean and mountains. After my runs, I enjoyed some of the best seafood that I have ever had in my life. I first visited Orso which offered me some incredible salmon. I recently read that Sacks was voted one of the top ten best seafood restaurants in the country. They certainly did not disappoint. I had a pasta dish with scallops and chicken, that had a bit of an Asian twist. On my last night in Anchorage, I wandered to The Glacier Brewhouse, the parent restaurant to Orso. The place was packed but I managed a spot at the bar. There I ate an incredible tuna dish that just melted in my mouth and sipped what I thought to be the best Stout beer that I have ever tasted. It was the perfect end to an exhausting week. The next day, I was headed to Girdwood to stay at the Hotel Alyeska. I was very excited!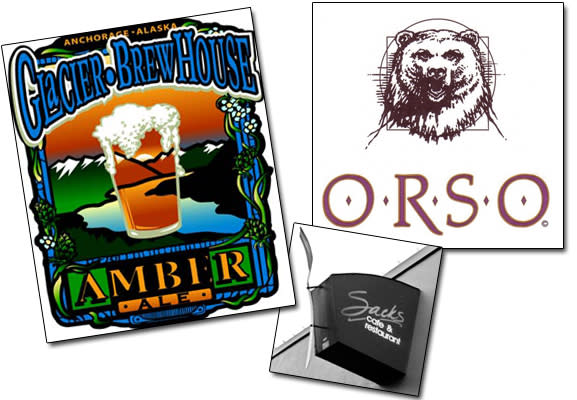 When I woke, there was a fog over the city that I waited to lift. Once lifted, I packed the car and headed down the coast for one of the most incredible and beautiful drives of my life; Seward highway. I was looking for the Bird Ridge trail in Chugach State Park, which was recommended to me by Jillian Simpson of Alaska Travel. She warned me of the trail's difficulty. This boastful desert dweller, however, thought, "I run the Grand Canyon. I can run this trail!" She was right though. It was a climb of 3500 feet in 2.5 miles. The views along the trail were however so worth it. Standing on the summit, surrounded by mountains, with the ocean in front, was why I loved being in Alaska. It was breath-taking beauty. I grabbed a quick meal at the top and ran back down the mountain and along the coast for a 16-mile run. It was during my coast run that I noticed a crowd along the road. I ran over and see a spout of water shoot up in the air. Beluga whales were swimming in the bay! 
I slowly drove up the coast and did some sightseeing on my way to the hotel. I checked into the beautiful Hotel Alyeska. After a quick shower, I did a quick hike of the area and then decided to head to their gorgeous saltwater pool and spa that offered gorgeous views of the mountains. The next day I woke early as it was my last day in Alaska and I wanted to make the best of it. I planned on heading down to Alaska Conservation Center. I was excited to see the animals of Alaska up close and spent several hours walking the grounds. The conservation center is dedicated to preserving Alaska's wildlife through conservation and is home to previously injured animals that are unable to return to the wild. 
 Not surprisingly, it sits in a beautiful valley with glaciers in view. Once done there, I decided to find one of those distant glaciers. During my drive, I came across a beautiful lake, surrounded by snow capped mountains. I hiked to the edge of the lake and stood there skipping stones for a while, just enjoying the quiet and scenery. The lake appeared to be glacier fed and I could see the glacier in the distance. Moments later, I am hiking up that glacier. The whole day/week, I was like a kid in a candy store. I still had some time before my flight so I explored some of the nearby trails and watching the salmon swim in the river.

 It was with great disappointment I left Alaska. I noted to a friend that I could very easily see myself living there but might need a few more months of warm weather to do so. I am however already planning a return trip to explore more of the state. I saw such a small piece of it and want to see more! There is also something about the place that draws me back. Its outdoors. Views. Friendly people. Great food. Beautiful trails. Clean air. It IS drawing me back as I long to see more. I will run more of its trails. Until then, I will continue to stare at the pictures of my time there. We shall however see you again soon.