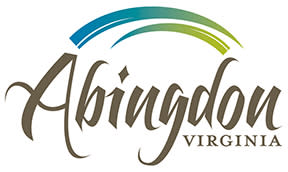 JackRabbit Systems, Inc., is pleased to announce a partnership with Abingdon CVB! Online visitors to www.abingdon.com will now use the Book › Direct Search Engine, allowing them to compare local rates and availability and select desired lodging. Book › Direct will then seamlessly redirect the traveler directly to the lodging property to complete their transaction. "When we were thinking about what we wanted our website to help us to do we knew we wanted a booking software system that connected our visitor directly to our lodging partner," said Kevin Costello, Director of the Abingdon AbingdonConvention and Visitors Bureau. "
After researching many different possible solutions we chose the JackRabbit Systems because their Book › Direct Search Engine technology was exactly what we were looking for. The JackRabbit team has been great to work with and we look forward to seeing the results with increased bookings." The JackRabbit team used a customized Book › Direct Search Engine interface to match the www.abingdon.com website.
KEY BENEFITS
FOR DMO (DIRECT MARKETING ORGANIZATION) WEBSITE VISITORS
Website visitors can conduct dynamic searches by preferred location, category, and check-in and check-out date from the Book › Direct toolbar located directly on the Abingdon CVB homepage and other site profile pages.
Date-driven Book › Direct search results provide immediate information on the lowest average rate per night, hotel amenities, location, and type of accommodations available.
Most consumers book direct, especially from DMO websites. According to the latest http://onhealthy.net/product-category/general-health/ American Hotel & Lodging/Smith Travel Research Study, nearly 81% of all hotel rooms are booked through direct channels, supporting the fact that consumers highly prefer (and do) book direct.
Allows consumers to easily utilize loyalty reward points, membership discounts, etc. based on the direct reservation and relationship with the lodgings.
FOR DMO LODGING PARTNERS
Book › Direct allows travelers that visit www.abingdon.com to book accommodations directly, with no additional fees or commissions, bypassing online booking fees and travel agency commissions from standard 3rd party booking engines, completely eliminating the "middleman."
JackRabbit does not require any additional inventory management for lodgings into the Book › Direct system!
Consumers become the lodging's direct customer, allowing the lodging to service, transact the booking and remarket to their customers for repeat stays.
Allows lodgings better control of pricing realizing in a higher ADR compared to 3rd party booking engines.
FOR DMOS
State of the Art site visitor experience utilizing dynamic search efficiency and navigation.
100% participation, meaning all lodging partners participate in the Book › Direct technology and search results.
Real-time analytics and detailed reports data.
Keeps 100% of the lodging and sales tax within the DMO's market. Instead of bed tax being collected on 75-78% of the rate with many major online travel agencies, it is collected on 100% of the rate via the Book › Direct Search Engine driving the highest market ROI compared to any other 3rd party solution.