Lake Charles is often referred to as the Lake Area because it's located on Lake Charles, Prien Lake and the Calcasieu River. It's a cultural center for southwest Louisiana and home to the Lake Charles Convention and Visitors Bureau. With so much going on in the area, they wanted a new website to capture the life of the city and people.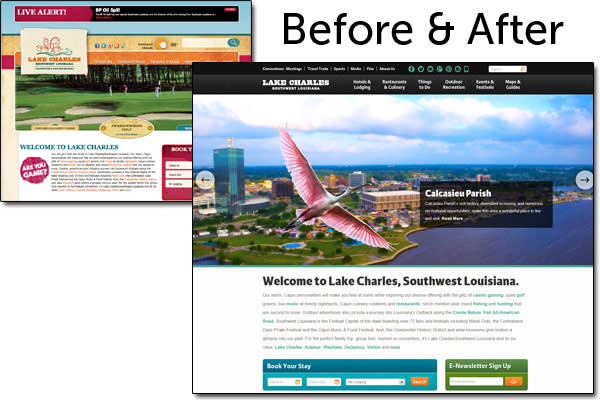 They chose sliding inset motion graphics to bring the site alive.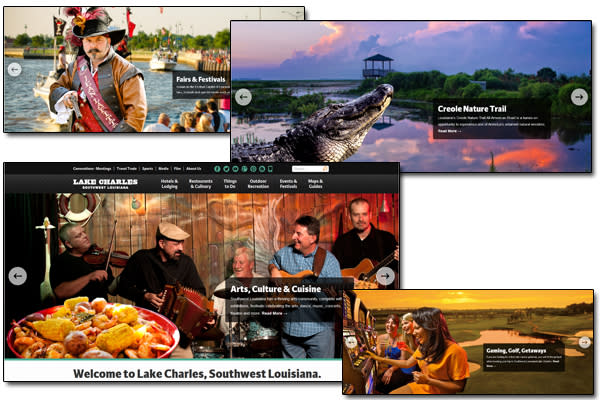 The Media Photo Gallery showcases the different albums of interest and allows meeting planners and media professionals request image downloads.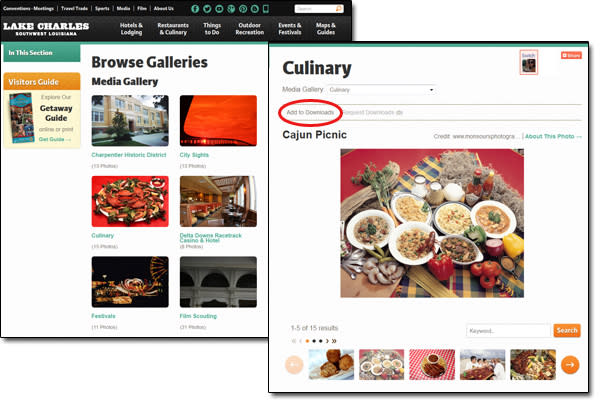 Lake Charles, southwest Louisiana is the place to grab a Cajun delight, get up close and personal with a gator, dance the night away and more!