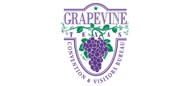 Grapevine is centrally located between Dallas and Fort Worth, and is a Wild West Texan town. Matthew Edwards and I headed to meet with the Grapevine Convention and Visitor Bureau team in their awe-inspiring 2 story, 40,000-square-foot headquarters. We spent a couple of days training and preparing for the dual Grapevine CRM system/website redesign launches.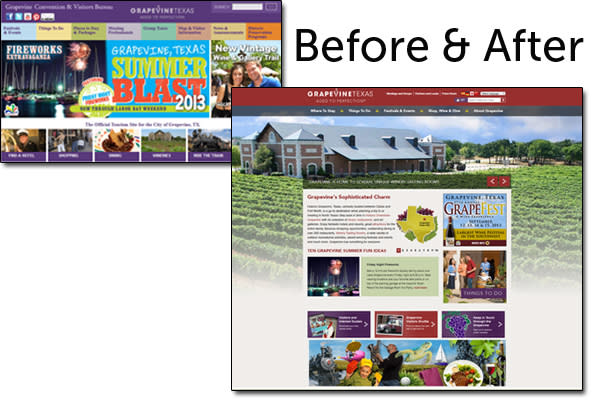 The website now provides visitors with a true taste of Grapevine. The large photo navigation headers rotate and showcase the different local attractions. The Grapevine CVB also added an Alert bar to inform visitors of important information, to welcome visitors to the site, and more.  Other upgrades include easily created and activated micro sites for meeting planners, conferences, and large travel groups. 
The Grapevine CVB team embodies Texan hospitality - they made us feel right at home and shared some of Grapevine's local gems  - including a local watering hole and of course, Nat and Willy!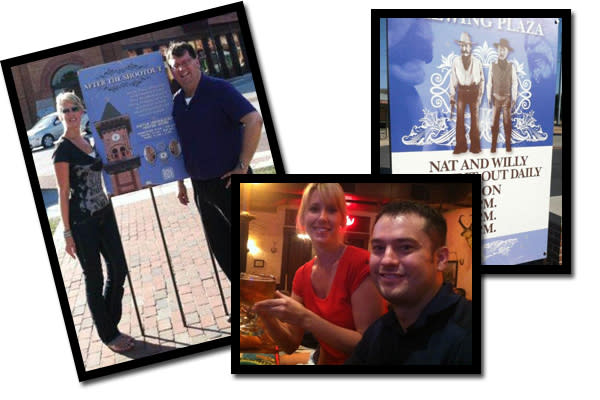 The tale of Would-Be Train Robbers Nat Barrett and Willy Majors takes place 4-times a day and a top of the Grapevine CVB building. Glockenspiel clock towers are uncommon in the United States and the Grapevine Glockenspiel has a Texan twist. You have to visit (or read the story on their new dedicated Attractions page) to learn what happens.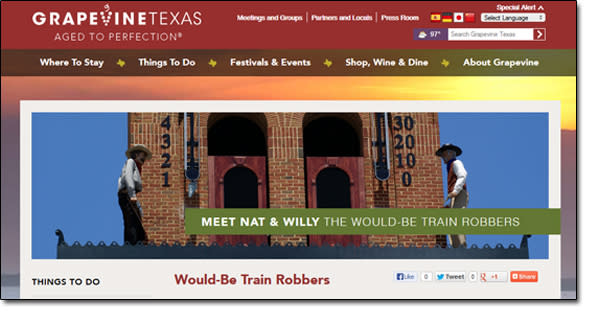 And did you know that more than 1.5 million Android phones are activated every day? Crazy right?! Well, the mobile Grapevine CVB website and social media sharing options are two more launch additions - both are very useful for visitors with smart phones.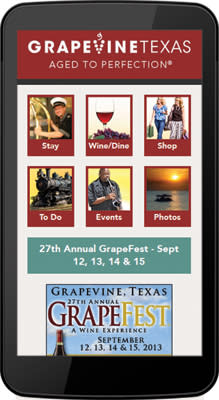 We're thrilled to work with Grapevine CVB in integrating our cutting edge CRM and website tools/design to help show travelers what Grapevine has to offer. We enjoyed our time in Grapevine and look forward to returning soon!