The Charlotte Harbor Visitor & Convention Bureau recently launched their newly designed responsive website. The Florida-based VCB enlisted Simpleview to help create a new website to showcase the serene beauty of the Gulf Islands.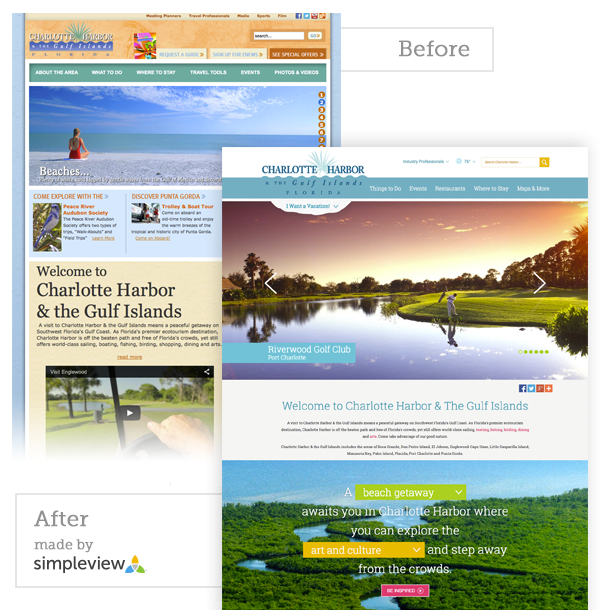 In addition to being Florida's premier ecotourism destination, Charlotte Harbor also offers world-class sailing, boating, fishing, birding, dining and arts.
The Final Responsive Website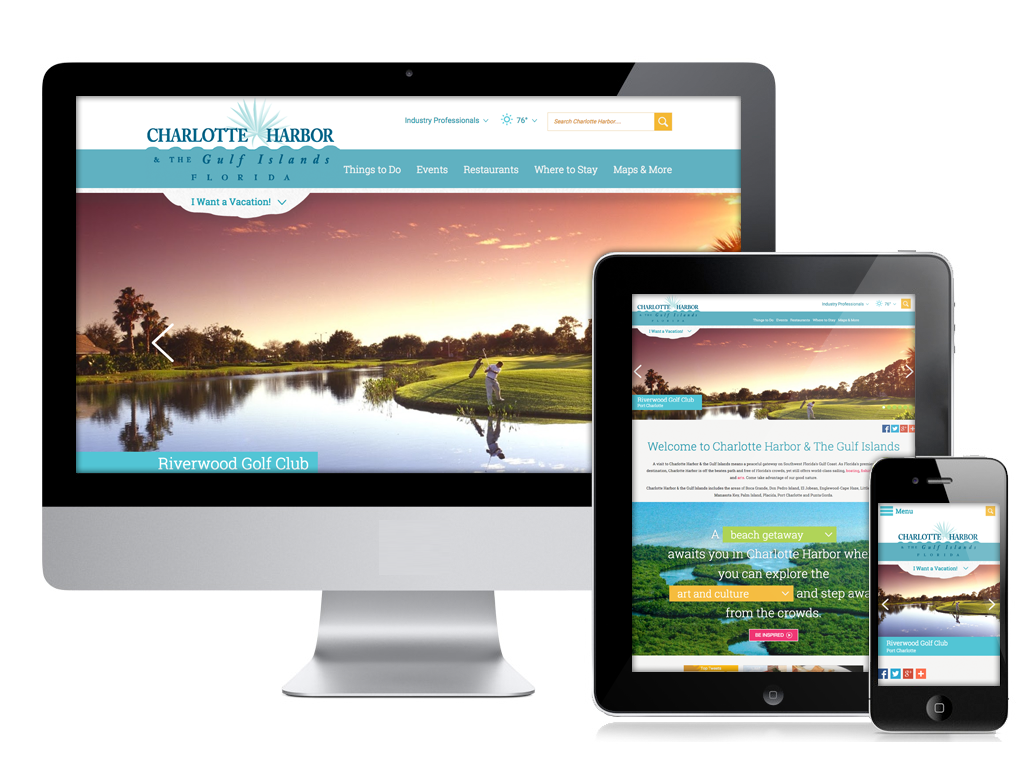 "I Want A Vacation" Feature
One notable feature is the "I Want A Vacation" navigation that when clicked on takes the user to content specific landing pages within the website. This feature allows Charlotte Harbor to showcase their destination's unique features while catering to common visitor personas.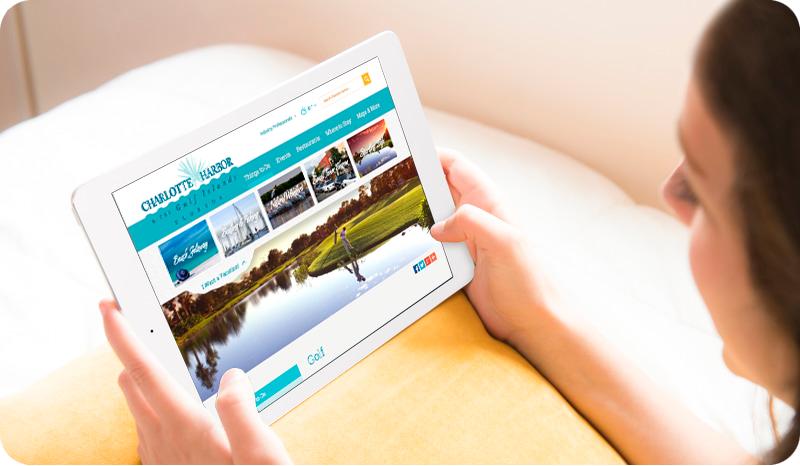 User-friendly Listings and Events Pages
The Charlotte Harbor VCB's main objective is to help generate revenue for resorts, hotels, condominiums and home rentals, as well as restaurants, retailers, attractions, and more. That being said, It was important that the new website offer user-friendly listings and events pages.
With this layout users can quickly preview area attractions, events and local businesses. It also allows member partners the ability to easily manage, update and enhance their listings page through the partner extranet.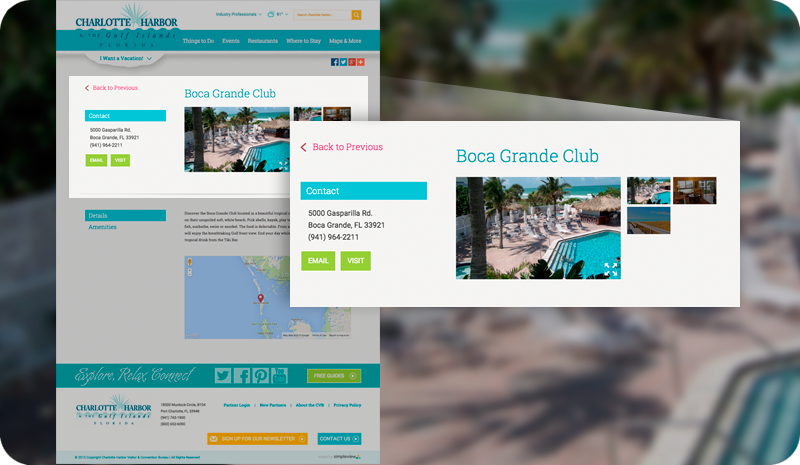 Natural Language Search
One of the many website features that standout is the natural language search which allows users to find relevant content by choosing a page from a drop down that best fits their search criteria.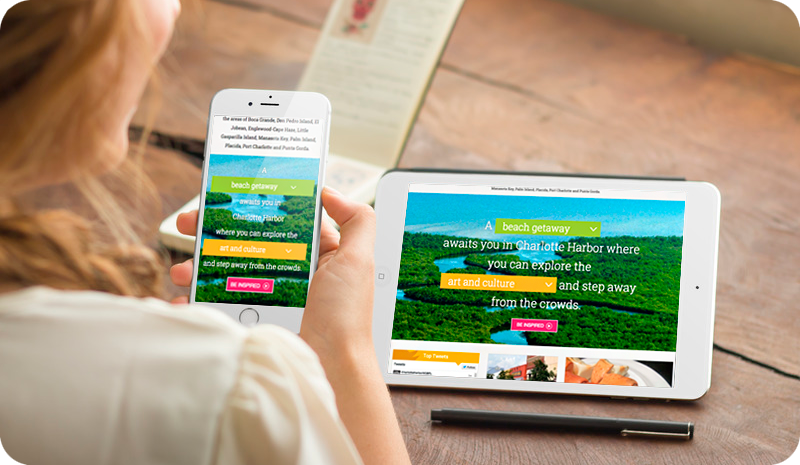 Check Out Charlotte Harbor 
If you're looking for a peaceful gateway on Southwest Florida's Gulf Coast, we recommend a visit to Charlotte Harbor & the Gulf Islands. In the meantime be sure to visit their new website and explore all that this Gulf Coast destination has to offer.